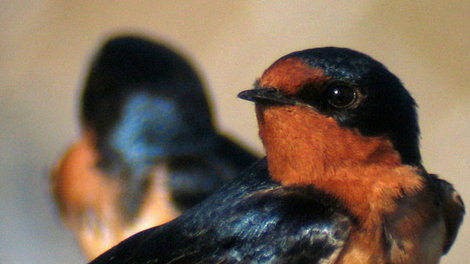 Oregon scientists say thousands of swallows died during recent Willamette Valley rains, likely of starvation because the birds feed on insects while flying and they couldn't get out in the weather to feed.
Veterinarians said
four days of steady rain and wind helped make September the wettest on record in the Valley.
They came at a time when birds would have been feeding in preparation for winter migration to Central and South America.
The Department of Fish and Wildlife says it got calls about dead and dying birds from residents ranging from the Port of Saint Helens on the Columbia River to Junction City north of Eugene.
Groups of 10 to 200 barn and violet-green swallows were reported dead or dying in barns and other structures where they perch.
Source: Associated Press