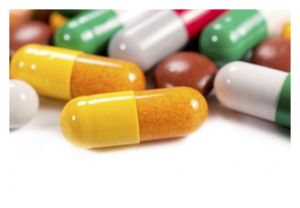 A new study from the
Mayo Clinic
on our 'Medication Nation' showed almost 70 percent of Americans are being prescribed at least one prescription drug.
According to the study
, published in the clinic's own
Mayo Clinic Proceedings
journal, antibiotics, antidepressants, and opioid painkillers are the top three groups of prescribed drugs in the US.
Study co-author
Jennifer St. Sauver
said the study provides insight into the prescribing habits of doctors, which may or may not be indicative of health trends.
"Often when people talk about health conditions they're talking about chronic conditions such as heart disease or diabetes,"
said St. Sauver
, an epidemiologist at the clinic. "However, the second most common prescription was for antidepressants - that suggests mental health is a huge issue and is something we should focus on. And the third most common drugs were opioids, which is a bit concerning considering their addicting nature."
In the study, the researchers used information from the
Rochester Epidemiology Project
, a health research collaboration that includes medical records from people living in Minnesota's Olmstead County. According to study authors, the study cohort represented almost 99 percent of those living in the county and the statistics from the project are comparable to those from other US populations.
The research team found 17 percent of study participants were prescribed antibiotics, 13 percent were prescribed antidepressants and 13 percent were given a prescription for opioids. Drugs to treat chronic high blood pressure, 11 percent, and vaccines, 11 percent, were fourth and fifth respectively.
Drugs were uniformly prescribed across all age groups, except high blood pressure drugs, which were mostly given to those over the age of 30.
The study found women and older adults tend to receive more prescriptions. Vaccines, antibiotics and anti-asthma drugs are typically prescribed in people 18 and under. Antidepressants and opioids were seen most frequently among young and middle-aged adults. Women tended to be prescribed antidepressants more than men, with almost one in four women between 50 and 64 taking one, the study said.
"As you get older you tend to get more prescriptions, and women tend to get more prescriptions than men," St. Sauver said.
Previous research has shown prescription drug use is on the rise among Americans over the past decade. US spending on prescription drugs reached $250 billion in 2009, which was the year studied. This spending accounted for twelve percent of personal health care costs. The Mayo Clinic researchers said drug-related spending should continue to grow in the near future.
The study was funded by the Mayo Clinic and the
National Institute on Aging
.
Many experts warn against the rise of prescription drugs in American society, especially because of the increased potential for abuse. A recent study from the
Centers for Disease Control and Prevention
found almost 58 percent of all American drug overdose deaths in 2010 were from prescription pharmaceuticals. Seventy-five percent of those deaths were caused by opioids. Antidepressants and benzodiazepines, which are often prescribed as anti-anxiety drugs, were also implicated as major sources of US drug overdoses.