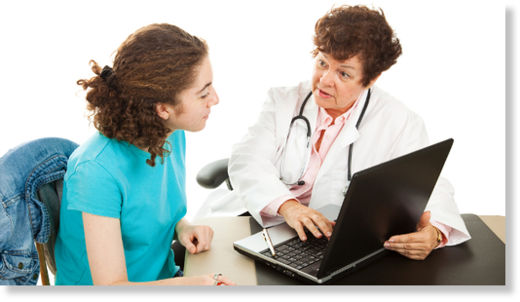 An artificial intelligence system developed by researchers at Indiana University can diagnose illnesses and prescribe courses of treatment significantly better than a human doctor, the university
said
Monday.
Using a computerized decision making processes similar to IBM's wiz computer "Watson" that
won the game show "Jeopardy
," researchers plugged in big medical data sources and tasked it to simulate treatment outcomes for 500 patients, most of whom suffered from clinical depression and at least one other chronic condition, like high blood pressure or diabetes.
Using data from actual patient-doctor treatment sessions, computer science assistant professor Kris Hauser and Ph.D. student Casey C. Bennett compared real-life outcomes to simulated treatment regiments and found their computer was nearly 42 percent better at diagnosing illnesses and prescribing effective treatments than human doctors.
Better still, researchers said the accuracy in diagnosis and treatment could reduce health care costs by getting it right the first time. Bennett and Hauser's models said their computer diagnosis would have provided a 58.5 percent cost savings "per unit of health outcome" versus treatment as usual by a doctor.
While the research is exciting, Bennett and Hauser have some serious competition on the horizon. IBM's own "Watson" was recently tasked to work with health insurer WellPoint and the Memorial Sloan-Kettering Cancer Center in New York to
improve treatment outcomes for cancer patients
. One day soon, doctors may even rely upon computers of this sort to model alternative diagnoses and treatment options, giving patients more choice and reliability in health care.
In other words, big data's emergence in consumer medicine is just beginning.
"Even with the development of new AI techniques that can approximate or even surpass human decision-making performance, we believe that the most effective long-term path could be combining artificial intelligence with human clinicians," Bennett
said
in an advisory. "Let humans do what they do well, and let machines do what they do well. In the end, we may maximize the potential of both."
The research appears in the March 2012 edition of
Artificial Intelligence in Medicine
.