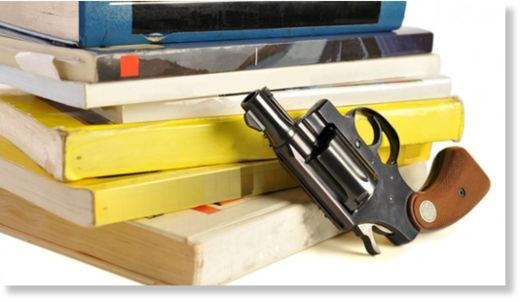 Police in Philadelphia said on Thursday that they were called to an elementary school after a second grader found a loaded gun in his backpack.
Officials at Universal Samuel Daroff Charter School told law enforcement that the 7-year-old boy noticed the gun when he was putting a folder in his backpack around 4 p.m.,
according to the Philadelphia Daily News
.
Lt. John Walker of the Southwest Detectives division said that the .38 caliber revolver was loaded with five rounds of ammunition. The student told authorities that he had the backpack with him the entire day.
"We're currently investigating the specifics of how this kid came in contact with the weapon," Walker explained. "We still have to review surveillance video. We have to talk to family members who drop him off school, family members who pick him up and students at the school."
No charges had been filed in the case by Friday morning.