New York gunman died of self-inflicted gunshot wound, and had served time for killing his grandmother with a hammer, police said.
.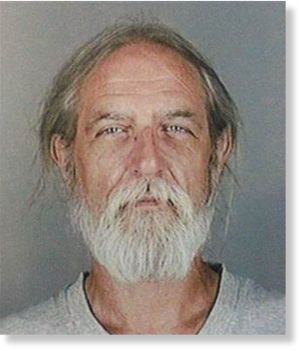 Two volunteer firefighters were killed and two others seriously injured when they were ambushed with gunfire while responding to a house and car fire in western New York -- what police now believe was a Christmas Eve trap set up by a shooter who had once served time for beating his grandmother to death with a hammer.
Webster police identified the gunman Monday afternoon as William Spengler, 62, and said he died by a self-inflicted gunshot wound to the head.
Spengler had served nearly 18 years in jail for killing his 92-year-old grandmother in 1980 at the house next to where Monday's attack happened, and he had a "lengthy criminal record
," police said. After serving time for manslaughter in his grandmother's killing, police said he was on parole until 2006 and could not legally own a gun. A motive for Monday's shooting was unclear.
"He laid in wait with armament and shot first responders," Webster Police Chief Gerald Pickering said.
Four firefighters were fired on "probably with a rifle" from an earthen berm and all hit as they responded to the fire at 5:35 a.m., Pickering said. One fled the scene in his own car, and the other three were pinned down until a SWAT team arrived.
Police chased the shooter and exchanged gunfire with him, Pickering said. The shooter's body was found outside one of the houses.
"These people get up in the middle of the night to go and put out fires," Pickering said of responding firefighters. "They don't expect to be shot and killed."
Firefighters Michael Chiapperini and Tomasz Kaczowka were killed at the scene, and Theodore Scardino and Joseph Hofsetter suffered serious injuries and were being treated in the intensive care unit of Strong Memorial Hospital, according to Dr. Nicole Staffen, who treated both firefighters.
Scardino was shot twice, Staffen said -- one bullet went through his left lung and broke his shoulder blade, and the other injured his right knee. Hofsetter was shot in the pelvis, and the bullet was lodged against his spinal bone, Staffen said.
"Both are awake, alert, with good blood pressure," Staffen said. "Both have significant injuries."
Chiapperini was a lieutenant in Pickering's police department.
"These firemen are part of our family. You go into a fire with these guys. To see them go down with something like this is totally unexpected," Billy Gross, fire commissioner for West Webster,
told the Rochester Democrat and Chronicle
. "We are in shock."
For hours, while police tried to secure the scene and evacuate residents, firefighters were unable to battle the blaze. By 9:50 a.m., officials said there was no longer an "active shooter," and firefighters could again fight the fire -- but by then, it had spread, eventually destroying seven houses in all.
Police said they had not yet been able to search the houses to determine whether there were any more victims. Spengler's 67-year-old sister, Cheryl Spengler, was unaccounted for, police said.
"It's just a miserable thing to happen this time of year, any time," Assemblyman Mark Johns, who represents the district and said he was friends with at least one of the victims, told WHEC. "People that volunteer to come down and help others are shot at, wounded, killed. It's terrible, terrible."
Nearby homes were evacuated, and residents were being searched by New York State Police,
according to the Rochester Democrat and Chronicle
.
"We looked out the window and we saw the SWAT team and everyone around," Michael Damico, a nearby resident who was evacuated, told the
Democrat and Chronicle
. "Some people on this bus already watched their houses burn. They're not happy."
This is the second high-profile shooting in just 10 days. On Dec. 14, 20-year-old Adam Lanza killed 20 children and six teachers at Sandy Hook Elementary School in Newtown, Conn.
"Emotions are extremely high," said Monroe County Executive Maggie Brooks. "There's a heightened awareness to this type of violence in light of what happened in Connecticut. I want everyone to remember, it's Christmas Eve, we have first responders, and we have families who are in pain and crisis today. We need to, as a community, keep them in our thoughts and prayers."
It's also the second December in a row that Webster has been rocked by a deadly house fire.
A 15-year-old boy used gasoline to set his home in the middle-class suburb ablaze last year, killing his father and 16- and 12-year-old brothers. The boy's mother and 13-year-old sister escaped with injuries and the suspect is being prosecuted as an adult.
Source: The Associated Press