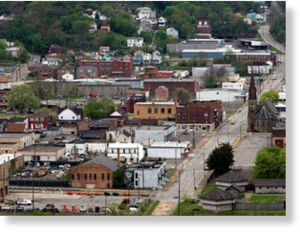 A hacker group, connected with Anonymous, announced Sunday that it has extensive information on people said to have been involved in the gang rape of a 15-year-old Ohio girl. Local parents and authorities are accused of protecting the rapists.
The brutal assault was the subject of a
New York Times
profile, which described how local superstar high school football players Trent Mays and Ma'lik Richmond are charged with the rape and kidnap of the girl in Steubenville, Ohio. But most accounts claim that the two were not the only ones involved.
"The town of Steubenville has been good at keeping this quiet and their star football team protected," reads the statement from the Anonymous-affiliated group, which refers to itself as KnightSec.
As part of "Operation Roll Red Roll," KnightSec claims to have obtained extensive information on "everyone involved including names, social security numbers, addresses, relatives, and phone numbers." The group says that adults in the football-crazed town are protecting the group of boys involved, which other students at the Big Red High School say refers to itself as the "rape crew."
In addition to the sexual attack, those involved also took photos of the unconscious girl and are said to have dragged her from party to party.
KnightSec also released "preliminary" information about the members of the "rape crew," calling it a "warning shot to the school faculty, the parents of those involved, and those involved especially." The information already posted includes names, addresses, phone numbers, and names of parents of those alleged to have been involved in the gang rape. It's preceded by a list of the thirteen accused rapists, and threatens to expose more people if those involved to do publicly apologize "in the next few days."
"You now have the world looking directly at you," the statement reads.
A note included with a video reading of the statement says that Harold Malone, who was included in the list, has since proven himself innocent and as such is not a target of Operation Roll Red Roll.