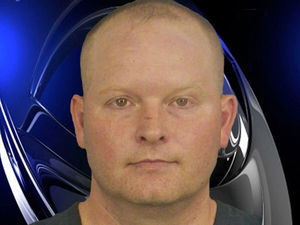 A Transportation Security Administration screener at a major South Florida airport is in jail accused of possessing dozens of horrifying images of child pornography.
Andrew Smeal is facing 25 counts of possessing child pornography showing young children engaged in sexual acts.
Smeal works at Fort Lauderdale-Hollywood International Airport.
The news came as a shock to neighbor Chris Petinaud. He said he saw police descend on Smeal's Hollywood home Tuesday morning. Petinaud said the charges leave him disgusted.
"I had no idea," Petinaud told CBS 4′s Carey Codd. "My children come here in the summer, playing in the back, swimming and stuff. To know that's next door is disturbing."
The South Florida Internet Crimes Against Children Task Force arrested Smeal at his Hollywood home Tuesday morning. A police report indicates that investigators had been tracking him since February.
The police report reveals that Smeal has only worked for TSA for two months. But passengers we spoke with said the arrest leaves with with questions about TSA.
"It makes you ask how they screen for employees initially, to begin with," said Dennis Rose.
"It makes me question the people who are looking into who's doing (the job)," said George Griffeth. "It makes me question the whole organization."
Smeal is being held in the Broward County Jail on $50-thousand dollars bond.
According to the arrest report when police spoke to Smeal at his home he first told investigators he did download child porn and deleted it but then said he didn't know how the child pornography got on his computer.
There is no indication that Smeal looked at any child porn at work and he told investigators that he has never touched a child in a sexual manner.
TSA said they could not discuss Smeal's current employment status with the agency.