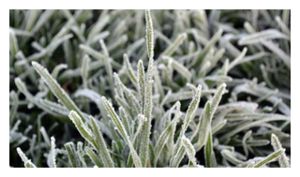 Perth has shivered through its coldest May night in 98 years with the temperature dropping to 1.3C, while Jandakot dipped below zero.
Bureau of Meteorology spokesman, Neil Bennett, said Perth's overnight low equalled the record temperature set on May 11, 1914 at 7am this morning.
Mr Bennett said the chill was caused by a "very large" high pressure system sitting on the south coast of WA which produced clear skies, which meant sunny days but a lack of cloud cover to slow the cooling down overnight.
"With no clouds and light winds, the cooling down is going off at its maximum rate," Mr Bennett said.
Jandakot recorded -0.6C at 5.49am, the only spot in the metropolitan area to fall below zero, while several centres in the South West also dipped below zero.
Early risers in Jandakot and Bibra Lake had to scrape the ice off car windscreens before they left for work and lawns were covered in a layer of frost.
Mr Bennett said Perth can expect more cold nights over the next few days with no major changes in the weather patterns expected.
According to the Bureau, the coldest night ever experienced in Perth was -0.7C on June 17, 2006.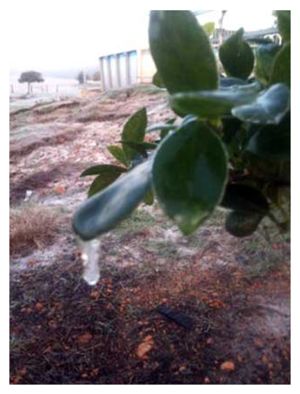 The coldest night on record in WA was -7.2C in Eyre, near the Nullarbor, on August 17, 2008.
He said Perth has hit zero on a number of occasions in July.
Perth's chilly 1.3C minimum was recorded at 7am.
Dwellingup, 97km south of Perth, also recorded -1.1C.
Wandering, 120km south-east of Perth and traditionally known as the coldest spot in WA, recorded a bracing -3.4C, while the ice would also have been crackling on the lawn in Bridgetown at -1.7C.
Collie East recorded -3.1C at 7am.
Even Bunbury, normally warmer on the coast, dipped below zero, with -0.1C.
Cunderdin, north-east of Perth, and Salmon Gums in the far south-east had -0.5C.
Conditions will remain similar for the next week, with fine, sunny weather tipped for Perth with maximum temps in the low to mod 20s, but overnight temperatures should rise.