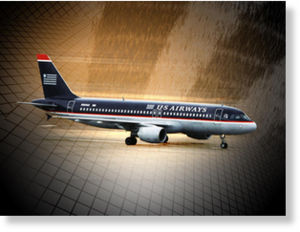 A US Airways Express flight crew reported seeing what looked like a flare with a smoke trail in the vicinity of its aircraft while on approach to Philadelphia International Airport on Tuesday.
According to authorities, what the crew witnessed remains a mystery. The aircraft with 34 passengers and three crew members landed safely.
Flight 4321, originating from Elmira-Corning Regional Airport, was about 500 feet above the ground in Philadelphia when the incident took place.
After landing in Philadelphia, the aircraft taxied to the gate, according to US Airways spokesman Liz Landau. Runway 17 was closed for about 30 minutes after the incident for investigation, the FAA said. Law enforcement authorities are investigating the incident.
The aircraft involved was a Bombardier Dash 8 twin engine plane operated for US Airways by Piedmont Airlines.
CNN's Aaron Cooper contributed to this report.
Source: 2012 Cable News Network, Inc.