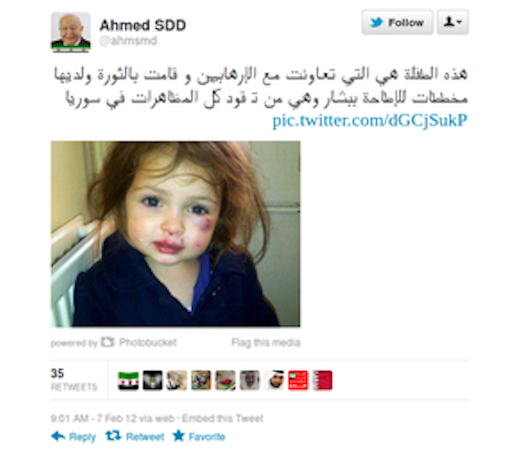 The "Syrian" opposition twist and turn to find more ways to disrupt and discredit Syria's image in the general public.
They say this girl was beaten by security forces in Lattakia.
After a little bit of research, we found out this was false.
This little girl's name is Katie Ann Guttridge who was
beaten at a nursery in England in December
.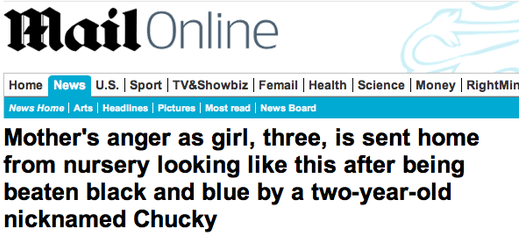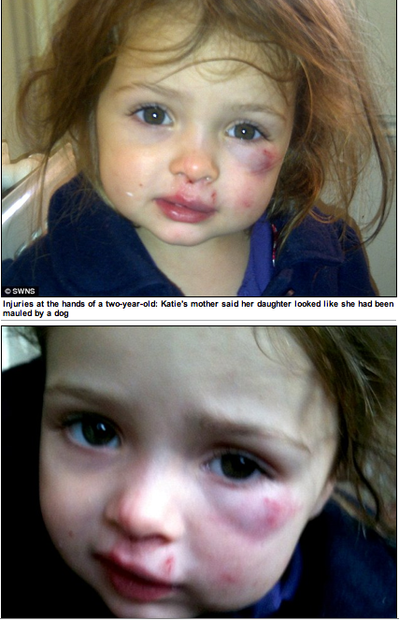 Credibility keeps going down the drain.