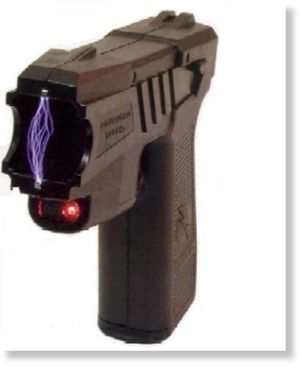 For months, the focus of discussion about the new concealed carry law has been on guns. But, the law is not just limited to deadly weapons.
The new law defines a legally concealed weapon to be a handgun, a non-switchblade knife, a billy club, or an electric weapon -- like a taser.
Up until November 1, it was illegal to even own a taser in the state of Wisconsin. But now, stores are starting to consider selling them to appeal to a customer who's not necessarily comfortable with a gun but wants to protect themselves.
Attorney General JB Van Hollen says it's a good idea for people to protect themselves, as long as they're properly trained.
"As always we encourage people to understand what the appropriate uses and limitations of that given weapon are," says Van Hollen.
Madison police have been carrying tasers on patrol for the past nine years, as a non-lethal way of handling a dangerous call. Part of their training with the concealed carry law teaches officers how to respond if confronted by a suspect with a taser.