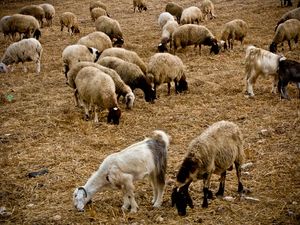 On Wednesday and Thursday, two separate settler attacks throughout the West Bank led to property damage and panic. On Wednesday, west of Hebron, settlers killed 10 sheep belonging to villagers of al-Litwani and al-Jawaya villages, while in the North, settlers threw a Molotov cocktail into a house in Beit Furik, east of Nablus.
In Beit Furik, a group of settlers emptied a container of gasoline in a room in the home of Shahir Issa Hanani, then set a fire that destroyed the room. Hanani's car engine was also burned, causing an explosion that woke the village. Municipality chairman Atef Hanani blamed settlers from Itamar and Alon Moreh.
In Nablus, Israeli forces raided Balata refugee camp, searched houses and shot rubber bullets and flashbang grenades. The houses raided belong to Marshod Yousef Terawi, the brothers Mouhamad and Eyad Ma'zoz Terawi, the brothers Mahmoud and Basil Shtewi Abu Hamdan, Ashraf Qatawi Abo al-Al, and the brothers Na'el and Tawfiq Qetawi.
Hatem Abdulsalaam and "Abu Warda," who witnessed the raid, said soldiers entered the camp at 2 a.m. and started searching houses and breaking electrical appliances. There were no arrests.
In the southern West Bank village of al-Samu', in the south Hebron hills, Israeli troops arrested Ismail Ali al-Hawamdeh after searching his home. Mohammed Awad, the spokesman for the Beit Omar Committee Against the Wall and Settlements told Palestinian official news wire Wafa that three other Palestinians were arrested in the Beit Za'ata area: Ayman and Mohammed Sabarneh, both 17, and 19-year-old Marwan Sabarneh. All four were taken to unknown locations.