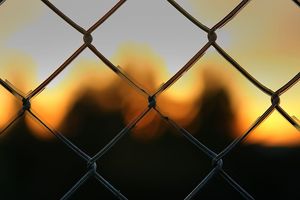 Cleveland - Ohio said on Thursday it had gone through with a controversial plan to privatize a portion of the state's prison system, the latest step in Republican Governor John Kasich's campaign to shrink government and close the state's budget shortfall.
Officials said the state had sold the Lake Erie Correctional Institution, an 11-year-old prison housing about 1,500 nonviolent prisoners, to the Corrections Corporation of America for $72.7 million. The state will now pay the Nashville-based company to run the facility.
The privatization of parts of Ohio's prison system was one of the deficit-closing provisions contained in the budget Kasich signed into law earlier in June.
In all, Ohio hoped to sell five prisons, and raise as much as $200 million, in the privatization process. But the bids on the other four facilities fell short of the state's hopes and they will remain in government hands for now.
Last week, ProgressOhio, a liberal policy group, sued to block the privatizations, claiming the sales were unconstitutional.
A hearing in the case is scheduled for later this month. In the meantime, however, the judge declined to impose a temporary restraining order on the state, allowing Thursday's sale to go through.
Carlo LoParo, spokesman for the Ohio Department of Rehabilitation and Corrections, told Reuters the state of Ohio would pay CCA a per diem of $44.25 for each inmate at the Lake Erie prison.
He said CCA's operating costs will be eight percent less than estimated state operational costs, generating a projected $3 million in annual savings.
Ohio has used private companies to manage state-owned prisons since 2001.
Currently, Ohio has 31 correctional institutions housing approximately 51,000 inmates.
Source: Reuters