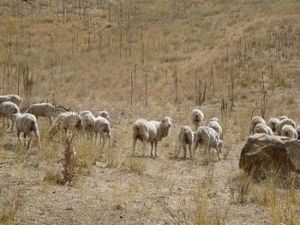 Balkan countries are roasting under a heat wave, with temperatures over 30 degrees for a third day in a row, causing deaths and increasing the risk of wildfires.
Croatia
The heat on the Croatian coast has caused eight deaths so far. Five people died on Thursday and Friday, while on Saturday another three people died in the town of Zadar and on the islands of Vis and Pag.
In addition, hundreds of tourists sought medical attention over the weekend. According to local rescue and medical services, the number of casualties are likely to grow if the heat continues.
Serbia
The Serbian capital was the hottest one in Europe on Sunday, with temperatures of 37 degrees Celsius in the shade.
By Monday morning, Belgrade had registered 102 medical emergencies. Most of them were people with chronic heart conditions and the elderly.
According to Dr. Nada Macura, spokeswoman for the City Institute for Emergency Medicine, no deaths or traffic accidents have been reported due to the heat.
High temperatures are expected to continue throughout the week, and doctors have advised people to stay indoors and drink plenty of liquids.
Firefighters across Serbia are on standby, and a call has gone out for 1,000 rescue workers. Unhygienic temporary settlements are considered particularly high-risk areas.
Macedonia
Temperatures reaching 39 degrees and extreme UV radiation prompted Macedonian officials to recommend increased caution over the weekend.
Meteorologists say that the scorching temperatures and high UV radiation index are expected to continue in the coming days, with only brief, sporadic rainfalls offering relief in some areas.
People have been advised to avoid unnecessary exposure to the extreme heat. The Health Ministry is urging the elderly to stay indoors, and all residents to wear light clothes, hats and protective glasses.
"In the last couple days we've had a 20-30 percent increase in heart attacks and strokes," said Leposava Boskovska from the medical emergency centre in Skopje.
She said there have also been cases of heat collapse.
The Crisis Management Centre is warning of an increased risk of wildfires, which normally sweep the country during the summer.
Kosovo
Many people have required medical help as temperatures have increased during recent days in Kosovo.
The emergency centre in Pristina has warned the elderly, children and anyone with health problems to avoid the afternoon sun.
On Saturday alone, some 30 persons, mainly elderly, required health assistance, Pristina's emergency unit reported.
"There is an increase in the number of people requiring medical assistance due to the higher temperatures," Basri Lenjani, head of the emergency unit, told Balkan Insight. "Some 30 per cent of them are people with chronic illness."
Syle Tahirsylaj, head of the meteorological station in Kosovo, does not see much relief in sight.
"By the end of the week, the temperatures will drop by only two degrees," he said.
However, Tahirsylaj noted that the the temperatures are normal for this season, and will benefit at least one group of people.
"This weather is welcome for the farmers, because their crops are growing due to this heat," Tahirsylaj said.
Albania
Albania has been hit by a heat wave since last Friday, characteristic of its hot, dry summer climate.
The temperature in Tirana reached 33 degrees on Monday at noon, and meteorologist are warning of a hike of four to six degrees in coming days.
Health experts have advised the public to be particularly cautious, noting that sudden changes in temperatures can have adverse effects on small children and the elderly.
Montenegro
The heat wave did not skip Montenegro, where Sunday was the hottest day in the last 50 years, with temperatures in Podgorica and Danilovgrad reaching a record 39 degrees.