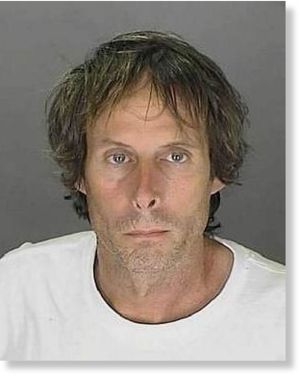 Troy Moross of Madison Heights was already dead of a blow to the head when someone removed his genitalia in a "precise surgical fashion," a medical examiner testified Monday in the first-degree murder trial of Robert Nowak.
Nowak, 51, is accused of killing 26-year-old Moross in February 2001 and leaving his body in a parking lot in Madison Heights.
Investigators linked Nowak to Moross in 2010, after Nowak was arrested in California on a theft charge and his DNA matched that taken from Moross' body.
But Nowak's defense attorney, Lawrence Kaluzny, said Moross likely was a victim of a bizarre sexual cult operating in a home in Rochester, where men were mutilated and tortured in the basement of the home in the 400 block of 6th Street.
Federal agents with Immigration and Custom Enforcement have been investigating the cult, and have seized thousands of photos of mutilations and torture. On Monday, agent David Dominique, who is expected to be called as a defense witness, declined to answer questions from reporters.
Dr. Kanubhai Virani, deputy chief medical examiner for Oakland County, testified Monday that in 2005, federal agents who were investigating the cult asked him to review Moross' autopsy report to see whether his injuries were consistent with injuries found in the mutilation photos. And they asked him to look at photos of surgical tools and sex toys found in the home's basement.
Virani, pointing out marks on Moross' ankles and wrists, said it was "very likely Mr. Moross was restrained by his wrists and ankles."
He also pointed out that there was very little bloodletting at the site of the sexual mutilation, meaning Moross was dead before it happened. The cause of death was blunt-force trauma to the head.
Assistant Prosecutor Brett Chudler asked Virani whether the surgical tools and sex toys found in the home could have been for sexual gratification, rather than torture.
"Part of it is torture, part of it is pleasure, or a combination of that," Virani said.
But Kaluzny asked whether the mutilation could have been done "because other people are watching and they're getting some sexual pleasure?"
Virani said that was possible.
The trial, before Oakland County Circuit Judge Colleen O'Brien, is expected to continue today. If convicted, Nowak faces life in prison without parole.