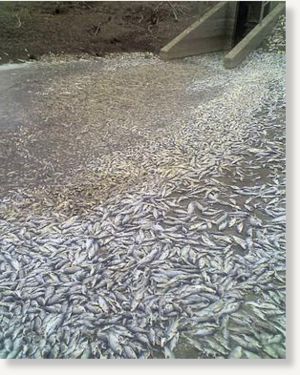 Boonville - A sudden drop in temperature earlier this month led to, a state official said, what appears to be around 1,000 fish dying in Franklin Island Conservation Area.
A mid-Missouri resident found the fish and took photos on Jan. 9. Because of the snow, the Boonville Daily News was unable to confirm the dead fish until last week.
Joe Jerek, spokesperson for the Missouri Department of Conservation, said the fish kill was "nothing astronomical." He said staff from that area found around 100 dead fish and attributed the deaths to the steep drop in temperatures.
.