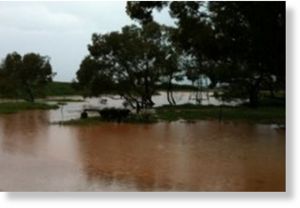 Thunderstorms and heavy downpours have triggered massive flooding in Australia's Victoria State, threatening the safety of hundreds of homes.
"Many communities and individuals across the state have been affected by flooding from heavy rain over this weekend," said Victoria Premier John Brumby on Sunday.
The State Emergency Services say the army has been called in to help assess the damage inflicted by the floods.
This is while residents are working together to sandbag businesses and homes to protect them against rising floodwaters.
Downpours have also triggered landslides in some parts of Victoria.
Towns in the northeast of the state are expected to be hit by more rains.
"Victoria has seen continued severe weather across the state and we are now seeing the result of the heavy rainfall events with major flooding and in some cases evacuations in some townships," the Emergency Services said in a statement.
Bad weather has also created chaos in Australia's southern states.