At least 16 people died in an avalanche that swept across a road linking Tajikistan's capital Dushanbe with the north of the Central Asian state, the interior ministry told AFP.
A ministry spokesman said "rescue work is continuing and we don't know how many vehicles and people could still be under the many metres thick avalanche".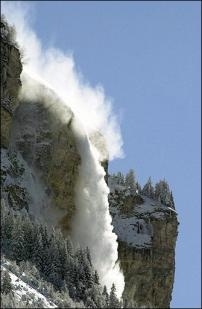 ©Unknown
"The dead are drivers of heavy cargo vehicles and their passengers, who ignored warnings from the traffic police about the danger of avalanches and risked their lives trying to cross a dangerous sector," the spokesman said.
First an avalanche trapped the trucks, which were carrying agricultural products, then another buried the vehicles, officials said.
Tajikistan is an impoverished ex-Soviet republic that borders Afghanistan and has mountains across more than 90 percent of its territory.