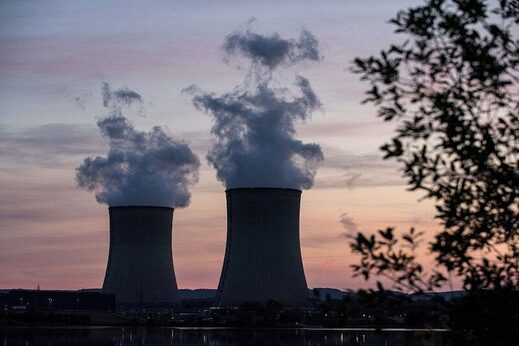 An employee at Cattenom power plant was treated for contamination on Thursday after a radioactive particle was discovered on his face.
In a press release issued overnight, EDF-CNPE confirmed an employee had become contaminated by a radioactive particle
whilst carrying out logistical work on production unit number 3, which is currently closed for maintenance. The particle was detected on the employee's cheek.
The employee received immediate medical care, with treatment at the point of contamination. The usual checks and procedures were carried out, according to the statement.
EDF said the level of exposure to
the employee only "slightly" exceeded the annual regulatory limit
, which is set at 500 millisieverts. The press release stated that "the equivalent dose received by the worker for the whole body is very low, of the order of 1 microsievert, ie 20,000 times lower than the regulatory annual limit".
A subsequent medical examination determined that the incident
had no impact on the employee's health due to the relatively short duration
of the exposure, as well as the size of the particle detected on the man's cheek. EDF confirmed the employee will benefit from "adapted" medical monitoring over the coming months in accordance with their procedures.
The premises where the contamination occurred were closed following the incident to allow checks to be conducted.
No other staff members showed traces of contamination
, said Cattenom management. The incident was declared a significant level 2 radiation protection event on the INES scale in a report to the Nuclear Safety Authority.