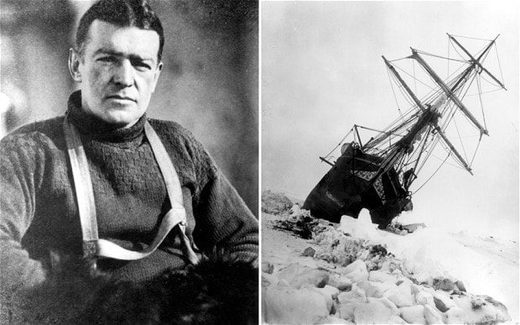 Sir Ernest Henry Shackleton is today regarded as one of the principal explorers responsible for the so-called "Heroic Age of Antarctic Exploration." During this time, close to twenty expeditions were launched to explore and survey the then-mysterious continent on the underside of our planet. These expeditions are called 'heroic' due to the near-superhuman levels of mental and physical fortitude required to survive for months on the Antarctic ice.
Shackleton led several groundbreaking treks in Antarctica, including two that broke records for the farthest southern latitude reached. For his efforts, Shackleton received numerous royal commendations and is widely regarded in as one of the world's most notable explorers.
Shackleton died in 1921 while on an Antarctic expedition and was buried on the continent on South Georgia island. Yet, almost a century after his death, the explorer is still the source of wonder and mystery. While examining an trove of Shackleton's correspondences and records, an archivist with the Perth-based Royal Scottish Geographical Society discovered a mysterious cryptic note written in the margins of Shackleton's CV.
You can read the rest of the article at
mysteriousuniverse.com