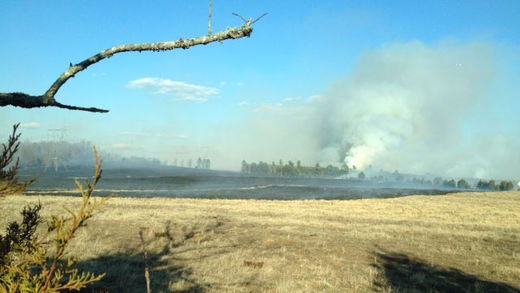 Firefighters in Union County and surrounding areas battled a brush fire that torched over 50 acres of land on Monday afternoon.
Union County Sheriff David Taylor said the fire was first called in at 2 p.m. and spread rapidly, burning 50 to 70 acres of land off Bentle Town Road.
By nightfall, Taylor said most of the fire was under control after firefighter from multiple counties responded to the blaze. Scott Hawkins of the South Carolina Forestry Commission (SCFC) said they sent six units to help in the suppression of the wildfire.
"It's basically under control now, we still have forestry service plowing lines around the perimeter and doing some work to keep down the hotspots through the night," Taylor said on Monday night.
"Right now we've been working on controlling it, now we're just getting into the cause of the fire and where it started," Taylor said.
According to Taylor no houses were damaged, no livestock lost and no firemen were injured in the fire.