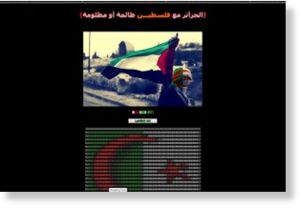 As the planned revitalization of OpIsrael looms, hackers claim to have gained access to servers used by Israeli intelligence agency Mossad.
A number of hacker groups, including factions within Anonymous, claim to have gained access to servers used by Israel's Mossad intelligence agency, stealing personal information of more than 30,000 individuals belonging to several sectors of the Israeli government, as well as several nongovernmental organizations.
RedHack, a Turkey-based Marxist hacker group, specifically claimed responsibility for the release of the personal information, which included phone numbers, emails and addresses. RedHack said the information belongs to Mossad intelligence officers, as well as informants handled by Israeli officers.
"Yes, we realize we are sailing in dangerous water but we like swimming," tweeted RedHack_EN, an English Language account used by the Turkish hacker group. In the same tweet, RedHack_EN posted links to spreadsheets containing the information.