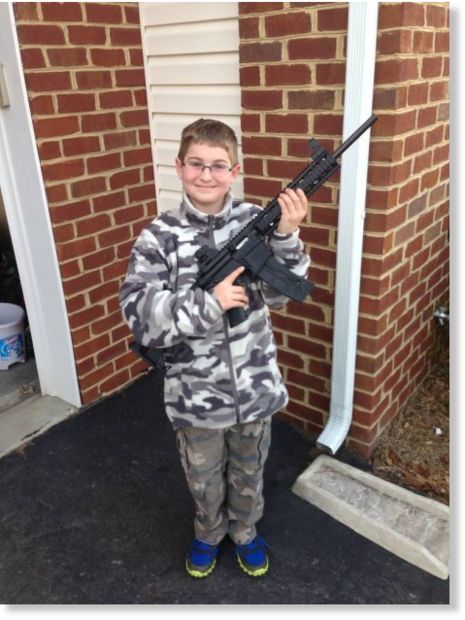 Another shoe has dropped in last week's
story
about the New Jersey family that stared down police officers and social services workers demanding access to their home and gun safe. As you may recall, Shawn Moore's Carneys Point home was visited by representatives from the Division of Child Protection and Permanency after he posted a photo of his 11-yr-old son holding a gun on Facebook.
That story became national news and members of the family
appeared
on TheBlaze TV's
Wilkow
! and other programs. During our initial investigation of the story, TheBlaze reached out to Governor Chris Christie's office for comment, but our calls were never returned. Perhaps that's because the Mr. Christie was busy taking action on the situation.
Last Friday, the Governor sent a letter to his Attorney General, Jeffrey Chiesa. The strongly worded letter was sent to TheBlaze by Sean Hannity of Fox News. In the official communication from the Governor, Christie stated;
"The public reports of this matter raise troubling questions concerning the facts and circumstances surrounding the investigation, the manner in which the investigation was conducted, and the procedures followed by law enforcement and the Division of Child Protection and Permanency."