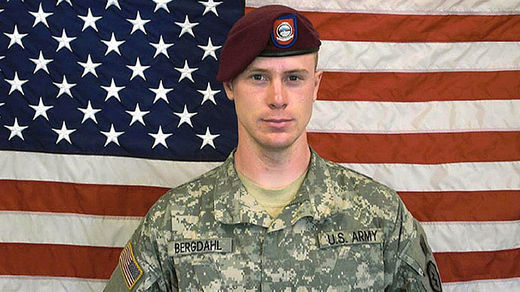 The United States may have hoped that swapping five Guantanamo Bay prison detainees for Sgt. Bowe Bergdahl would have sparked talks between the Taliban and Afghan government, but so far the deal has yet to result in movement towards reconciliation.
According to a report by the Associated Press, American officials, along with their Afghan counterparts, believe the prisoner exchange is evidence that both sides can cooperate to reach some sort of peace deal. By successfully completing the deal, some officials think moderate forces within the Taliban will gain the leverage needed to initiate negotiations.
Comment:
The U.S. taking steps in order to establish reconciliation, cooperation, or peace? That's a new one. In fact, does funding a terrorist organization (
which this ''peace'' deal most likely entailed
) help anyone at all? Keep in mind that the U.S. and other parties have continuously established, supported and funded terrorist organizations around the world.
Yet any concrete movement toward such a scenario could take months, if it happens at all. With the Afghan presidential campaign underway, peace talks would likely not take place until after July, when it is clear who the country's next president will be. Even then, the process could be dragged out by the fact that any incoming leader would need time to organize his administration.