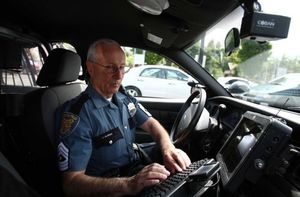 Seattle has become the next city to start using crime prediction software. Mayor Mike McGinn and Police Chief John Diaz announced that two precincts in the Southwest and East will begin using the software known as
PREDPOL
, short for "predictive policing."
"The predictive policing software is estimated to be twice as effective as a human data analyst working from the same information. It's all part of our effort to build an agile, flexible and innovative police department that provides the best service possible to the public," said Diaz.
The program consists of a mathematical algorithm similar to the one used in earthquake prediction. Sociological informaton about criminal behavior and five years' worth of past crime data is compiled to predict when and where a future crime will likely take place, down to a 500-square-foot area.
"This technology will allow us to be proactive rather than reactive in responding to crime; this investment, along with our existing hot spot policing work, will help us to fulfill the commitments we made in the '20/20' plan to use data in deploying our officers to make our streets safer," said McGinn during a recent news conference.
As soon as April, police plan to roll out the software to every precinct in the city. Civil liberties advocates have already
questioned
if the software has the ability to collect data on specific individuals.