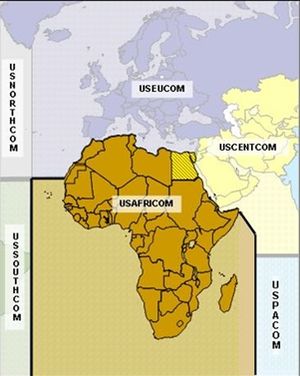 Here on the Kansas plains, thousands of soldiers once bound for Iraq or Afghanistan are now gearing up for missions in Africa as part of a new Pentagon strategy to train and advise indigenous forces to tackle emerging terrorist threats and other security risks so that American forces do not have to.
The first-of-its-kind program is drawing on troops from a 3,500-member brigade in the Army's storied First Infantry Division, known as the Big Red One, to conduct more than 100 missions in Africa over the next year. The missions range from a two-man sniper team in Burundi to 350 soldiers conducting airborne and humanitarian exercises in South Africa.
The brigade has also sent a 150-member rapid-response force to Djibouti in the Horn of Africa to protect embassies in emergencies, a direct reply to the attack on the United States Mission in Benghazi, Libya, last year, which killed four Americans.
"Our goal is to help Africans solve African problems, without having a big American presence," said Lt. Col. Robert E. Lee Magee, a West Point graduate and third-generation Army officer whose battalion has sent troops to Burundi, Niger and South Africa in the past several months, and whose unit will deploy to Djibouti in December.