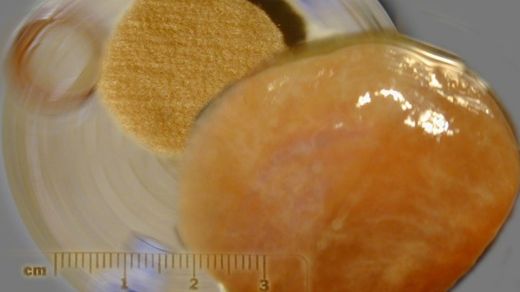 Much like hoverboards and personal jet-packs, the promise of cheap and abundant lab-grown food always seems to be just around the corner.
According to the narrative, we will enjoy a future in which supply is assured, greenhouse-gas-farting cows are greatly reduced in number, and supermarket shelves around the world groan beneath the weight of products born in petri dishes.
Right now, the vision of plenty is being driven by start-ups intending to use 3D-printing as the technology by which well-established in-vitro food-growing methods can be scaled up to industrial levels.
One such start-up is Modern Meadow, a US-based company aiming to 3D-print leather and meat. The business is funded by PayPal founder Peter Thiel. Its CEO, Andras Forgacs corr, aims to create ''the future of humanely sourced meat''.
In Britain a company called Dovetailed is trumpeting its ability to 3D-print edible fruit. ''We have re-invented the concept of fresh fruit on demand,'' creative director Vaiva Kalnikaite recently told a grocery trade publication.
But well-credentialled skeptics stand ready in the wings, happy to puncture the dream of a digitally made cornucopia.
''I think in-vitro meat is a fantastic way of introducing novelty foods for the rich,''
says Oron Catts, who heads a world-renowned bio-art laboratory called SymbioticA, based at the University of Western Australia.
''It's never going to be a way to feed the world - there's no way to upscale the process to that level,'' he says. ''The world will never be fed by factory-grown meat.''