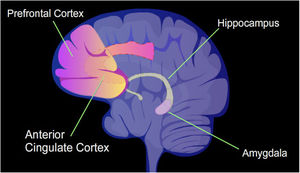 A new study by a UT Dallas researcher challenges a long-accepted scientific theory about the role the hippocampus plays in our unconscious memory.
For decades, scientists have theorized that this part of the brain is not involved in processing unconscious memory, the type that allows us to do things like button a shirt without having to think about it.
But research by Dr. Richard Addante, a senior lecturer in the School of Behavioral and Brain Sciences, raises doubts about that.
"These intriguing new findings
raise important questions regarding the organization of memory systems
, and will doubtlessly receive a great deal of attention from other investigators," said Dr. Bert Moore, dean of the School of Behavioral and Brain Sciences and Aage and Margareta M&ostroke;ller Distinguished Professor. "Dr. Addante's careful, thoughtful work
provides exciting insights into the brain bases of memory."