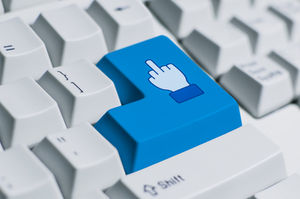 If there is anything good to be said about mass surveillance, overcharging and monopolization by telecom/ISP companies, and government censorship including cell phone and Internet shutdowns as they see fit, it is that these heavy-handed measures only create a
stronger
desire for freedom.
For many in the modern world, open access to the World Wide Web is being viewed as an essential human right -
it is a gateway to knowledge, peer-to-peer communication, innovation and economic opportunity. Basically: Life, Liberty and the Pursuit of Happiness. For the 5 billion people who still do not have access, it represents the universal dream of self-determination.
There are several devices in various stages of development that aim to rectify the gaps in knowledge and communication which keep large portions of humanity enslaved and threaten freedom for the rest of us if the restrictions mentioned above are permitted to flourish. It is clear that some, if not all, of what is mentioned below carry various hurdles and challenges that might be difficult to overcome if widespread adoption is a goal. However, the ideas are there to be expanded upon - and as we know: "There is one thing stronger than all the armies in the world, and that is an idea whose time has come."