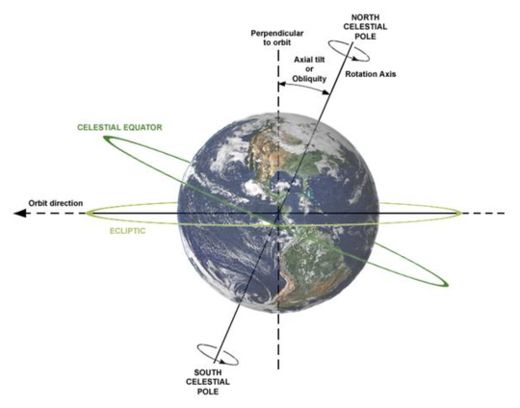 This
Atlantipedia report
(reproduced below) from 2010 concerns research by English-born George Dodwell, who held the post of Government Astronomer for South Australia for 43 years (1909 - 1952) until his retirement. He came across a study by a Professor Drayson who cited ancient astronomical observations and put forward a revision to standard Earth precession theory which Dodwell found 'untenable', but he became interested in the data.
Dodwell: 'it seemed to me worthwhile to trace out more clearly just how much, and why, the ancient and mediaeval observations of the
obliquity of the ecliptic
, on which Professor Drayson based his conclusions, differed from Newcomb's internationally accepted formula for the secular, or age-long, variation of the obliquity.
These observations went back to values given by Strabo, Proclus, Ptolemy, and Pappus in the early centuries of the Christian era.
They indicated a consistent and increasing divergence in past ages from the values calculated by means of Newcomb's formula
.' [bold added]