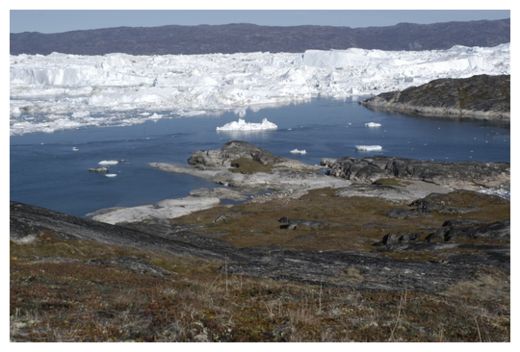 Ancient human DNA is shedding light on the peopling of the Arctic region of the Americas, revealing that the first people there did not leave any genetic descendants in the New World, unlike previously thought.
The study's researchers suggest the first group of people in the New World Arctic may have lived in near-isolation for more than 4,000 years because of a mindset that eschewed adopting new ideas. It remains a mystery why they ultimately died off, they added.
The first people in the Arctic of the Americas may have arrived about 6,000 years ago, crossing the Bering Strait from Siberia. The area was the last region of the New World that humans populated due to its
harsh and frigid nature
.
But the details of how the New World Arctic was peopled remain a mystery because the region's vast size and remoteness make it difficult to conduct research there. For example, it was unclear whether the Inuit people living there today and the cultures that preceded them were genetically the same people, or independent groups.
The scientists analyzed DNA from bone, teeth and hair samples collected from the remains of 169 ancient humans from Arctic Siberia, Alaska, Canada and Greenland. They also sequenced the complete genomes of seven modern-day people from the region for comparison.
Previous research suggested people in the New World Arctic could be divided into two distinct groups - the Paleo-Eskimos, who showed up first, and the Neo-Eskimos, who got there nearly 4,000 years later.