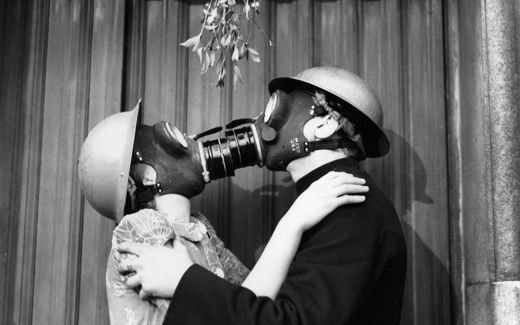 When it's not the holiday posterplant, mistletoe spends its days sucking the life out of trees worldwide.
Mistletoe is basically a vampire - but one of those an anti-hero type vampires. Yes, I was surprised to learn that the same forest shrub that we love to smooch under every December is a parasite that spends its days sucking the "lifeforce" from trees round the globe.
Out of roughly 1,400 species of mistletoe, most are
hemiparasites
, meaning they depend on host trees for minerals and water but still harvest energy from the sun in their leaves.
Many view the plants as a pest, but that's starting to change.
"Even though they can be really hard on a tree, they can also be really important to wildlife," says
David Shaw
, a forest health specialist at Oregon State University. While stealing hard-earned resources from trees, the bushy brooms that mistletoe creates provide food and shelter to birds, bugs, and a few mammals. Recent research suggests this mix of thieving and generosity - they could be essential to the health and prosperity of an ecosystem.