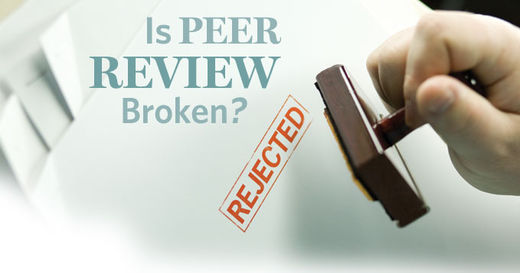 Every now and then a scholarly journal retracts an article because of errors or outright fraud. In academic circles, and sometimes beyond, each retraction is a big deal.
Now comes word of a journal retracting 60 articles at once.
The reason for the mass retraction is mind-blowing:
A "peer review and citation ring" was apparently rigging the review process to get articles published.
You've heard of prostitution rings, gambling rings and extortion rings. Now there's a "peer review ring."
The publication is the
Journal of Vibration and Control (JVC).
It publishes papers with names like "Hydraulic engine mounts: a survey" and "Reduction of wheel force variations with magnetorheological devices."
The field of acoustics covered by the journal is highly technical:
Analytical, computational and experimental studies of vibration phenomena and their control. The scope encompasses all linear and nonlinear vibration phenomena and covers topics such as: vibration and control of structures and machinery, signal analysis, aeroelasticity, neural networks, structural control and acoustics, noise and noise control, waves in solids and fluids and shock waves.
JVC
is part of the SAGE group of academic publications.