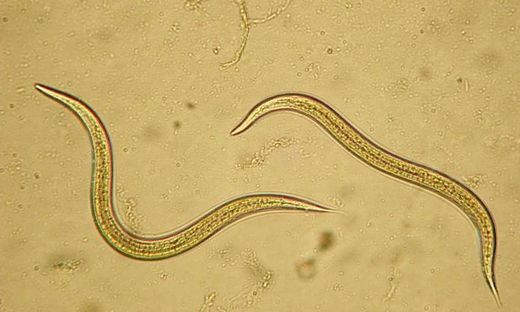 Health experts have warned for years that the overuse of antibiotics is creating "superbugs" able to resist drugs treating infection.
But now scientists at Indiana University and elsewhere are finding evidence that an invisible war between microorganisms may also be catching humans in the crossfire.
This conflict is discussed in a recent article from IU biologist Farrah Bashey-Visser in the journal
Philosophical Transactions of the Royal Society B: Biological Sciences
.
"
Bacteria aren't just evolving to resist new drugs, they are also constantly evolving due to competition with other microorganisms
," said Bashey-Visser, an assistant scientist in the IU Bloomington College of Arts and Sciences' Department of Biology.
The result is that humans can be left trying to play catch-up.
The highly antibiotic-resistant bacteria MRSA, or methicillin-resistant Staphylococcus aureus, for example, has been shown to resist treatment in some cases due to competition with other microorganisms.
In the article, Bashey-Visser said
a study recently conducted in Europe found
a strain of MRSA became resistant to vancomycin after evolving within an infected host. A naturally occurring antibiotic reserved to fight the most serious infections, vancomycin was originally isolated by Eli Lilly and Co. in 1953 from soil collected by a missionary in Borneo.
The new mutant strain of MRSA in the overseas study overtook the original MRSA strain by producing a growth-inhibiting toxin
. These toxins, called bacteriocins, are a common defense mechanism used by bacteria to compete against genetically similar microorganisms.
However, in response to exposure to the bacteriocin, a third strain evolved resistance to the toxin and, coincidentally, to vancomycin.