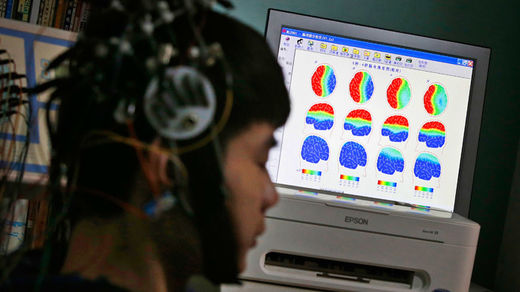 A British man has become the first person in the country to be diagnosed with a rare tapeworm in his brain. The worm was discovered after the 50-year-old man complained about headaches and strange smells.
The rare type of parasitic worm had burrowed its way from one side of the man's brain to the other, and had been there for
four years
. Doctors treating the man were puzzled by the ring-like patterns moving through the patient's brain.
A series of scans revealed the 1cm worm had been slowly tunneling through the man's brain. It was extracted during a biopsy at Addenbrooke's Hospital in Cambridge.
Experts identified the parasite as
Spirometra erinaceieuropaei
; an extremely rare tapeworm.
According to the health service tapeworms are parasites that can live in a person's intestine (bowel). They don't always cause symptoms and when they do they are often mistaken for another illness.
Parasitic worms are most common in developing countries and are rare in the UK.
Tapeworms can be caught be touching or consuming anything containing contaminated feces, or by eating raw contaminated pork, beef or fish, and can grow up to 9 meters in length.