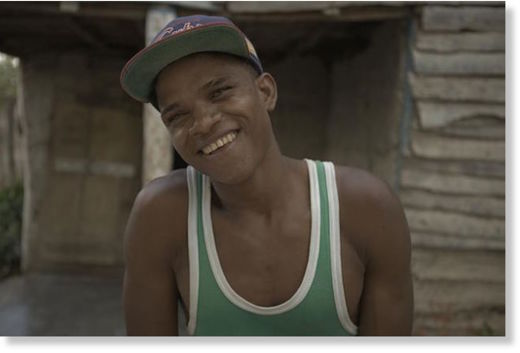 I hated going through puberty; voice cracking, swinging moods, older brother laughing at me. But compared to Johnny, who lives in a small town in the Dominican Republic, I had it easy.
We came across Johnny when we were filming for a new BBC2 series, "Countdown to Life", which looks at the consequences of normal, and abnormal, developments in the womb.
Johnny is known as a
"Guevedoce", which literally means, "penis at twelve
". And the reason he's called that is because, like 1 in 90 of the boys in the area, he first started to grow a penis when he was going through puberty.
Guevedoces are also sometimes called "machihembras" meaning "first a woman, then a man". When they're born they look like girls with no testes and what appears to be a vagina. It is only when they near puberty that the penis grows and testicles descend.
Johnny, who is now in his 20s, was once known as Felicita. He was brought up as a girl and remembers going to school in a little red dress.
When he was young he would happily play with other little girls, but after the age of seven he started to change
"I did not feel good, I no longer liked to wear a skirt, and I was no longer drawn to play with girls. All I wanted to do is play with toy guns and boys"