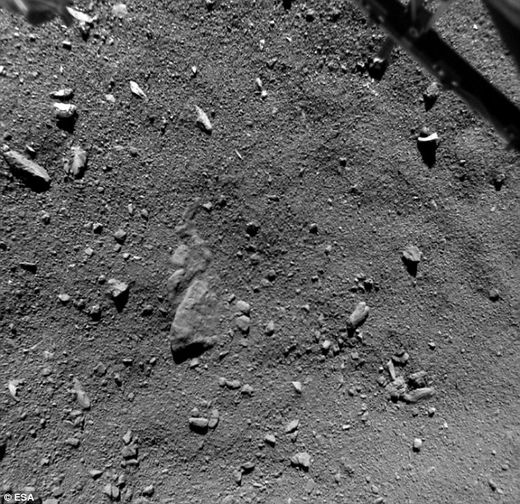 The European Space Agency has released spectacular images from the perspective of the Philae lander, as it completed its daring descent to comet 67P.
The images document the probe's fall, and could even reveal where it finally took up residence after a bumpy landing last November.
Researchers believe there is even evidence that the comet-lander dropped into a hole about its own size just three feet (0.9 metres) away from a towering cliff.