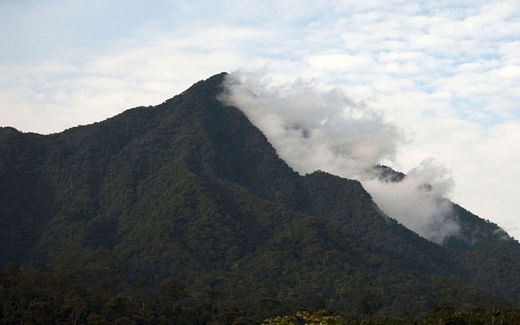 An investigation has been launched into a "serious incident" involving Air France Flight 953. It was revealed the plane with nearly 40 on board
risked crashing into a giant volcano in Cameroon while trying to avoid a storm.
France's BEA air accident agency is looking into what took place on May 2, when the Boeing 777 was en route to Paris.
Air France Flight 953 with 23 passengers, three pilots and 10 cabin crew were traveling from Malabo, Equatorial Guinea, to Douala, the largest city in Cameroon.
An automatic 'pull up' alarm went off when the plane diverted north from its normal route "to avoid storms," accident investigators said.
The BEA stated in its report that the aircraft ascended quickly from 9,000 ft to 13,000 ft to avoid crashing.