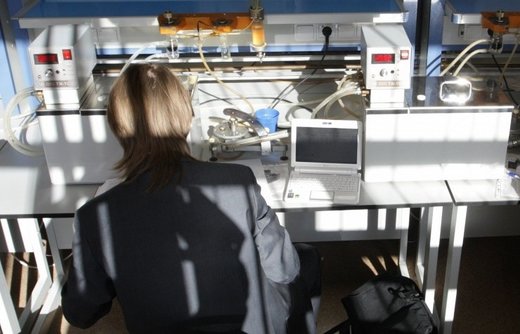 Scientists from the Moscow Institute of Physics and Technology (MIPT) have found a solution to the problem of overheating of optoelectronic microprocessors, the institute said in a press release.
"These processors will be able to function tens of thousands time faster than the ones used today", MIPT said.
The speed of multicore and manycore microprocessors, which are already used in high-performance computer systems, depends not so much on the speed of an individual core, but rather on the time it takes for data to be transferred between the cores. The electrical copper interconnects used in microprocessors today are fundamentally limited in bandwidth, and they cannot be used to maintain the continuing growth of the processor performance. In other words, doubling the number of cores will not double the processing power.