If you thought dying of loneliness was just an old wives' tale, or that genetic inheritance is fixed - think again. Michael Brooks on science's most unexpected findings
1. Lifestyle can change genes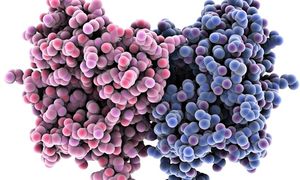 We have come to think that if something is "in our genes", it is our inevitable destiny. However, this is a gross oversimplification. We have each inherited a particular set of genes, but the outcome of that inheritance is not fixed. Our environment, diet and circumstance flood our bodies with molecules that switch the genes on or off. The result can make a huge difference to our destiny - and that of our descendants.
One example of these "epigenetic" changes occurs when a bundle of carbon and hydrogen atoms known as a methyl group attaches itself to the DNA and changes the way its instructions are carried out. The degree of the effect depends on the exact shapes into which the DNA in cells is coiled; sometimes certain genes become more or less exposed to external influences. But it can have major effects:
the effect of methyl groups on DNA
can make the difference between a foetus being healthy or stillborn.
Methyl groups often come from what we eat. Lack of food seems to have an epigenetic effect, too. A study of Dutch women starved by the Nazis during the second world war - the British actress Audrey Hepburn was among them - has found
elevated levels of schizophrenia, breast cancer and heart disease
. The data suggest that the alterations to which genes are turned on or off survive at least two generations: the one that suffered in the womb during the famine, and their children.
They may go much further. A 2011 study published by researchers at the Salk Institute in La Jolla, California,
demonstrated epigenetic mutations
that lasted for at least 30 generations in plants. So far, we haven't proved such long-term changes in humans but there are hints that epigenetics cascades through the generations.
A 2001 study
traced the long-term effects of nutrition - and malnutrition. Controlling for socioeconomic factors, a boy approaching puberty who overate at the beginning of the last century generally reduced his grandson's life expectancy by a whopping 32 years. Other studies show that if boys start smoking before the age of 11 their sons will be significantly more overweight by age nine than their peers with fathers who only took up smoking later. The only way this can happen is if the act of smoking tobacco triggers some epigenetic change in the way DNA is activated in their sperm.
Comment:
Unfortunately, the anti-smoking canard must still be raised at every opportunity.
Standard biological thinking says that the body strips away molecules such as a methyl group from sperm and eggs so that they are "reset" to their default state. However, a study published by Cambridge researchers last year showed that approximately 1% of the changes
get through the erasure process unscathed
. What you eat, what your mother ate, the age when your grandfather started smoking, the amount of pollution in your neighbourhood - these factors have all been linked to epigenetic changes that get passed down through the generations. Armed with this new insight, we can take far more control of our health - and the health of future generations.