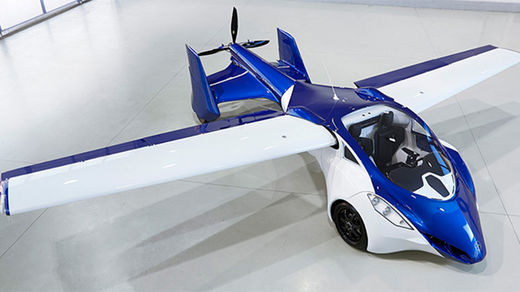 Slovak company AeroMobil has been developing a futuristic vision of real flying cars. Now, for the first time, its CEO put a proper timeline on the idea: the
expensive toys are to hit the super-rich market by 2017
, but quickly improve on specs and price.
The company itself has been around for five years, and past prototypes have existed, all getting ever closer to the technological requirements. This time around, at the Austin, Texas, annual South by Southwest (SXSW) conference on music, film and all things interactive, CEO Juraj Vaculik said he hopes to have a working model for "wealthy supercar buyers" in just two years, according to
CBC
News.
And that's not all. Next up, the flying cars will be auto-piloting you through city traffic - which is probably a lesser stretch of the imagination than the first news, given how self-driving technology has taken off recently.