Two new studies shed light on how cells sense and respond to chemical trails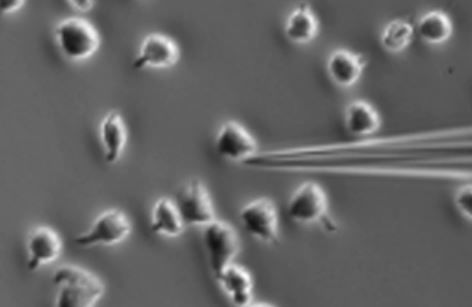 Amoebas aren't the only cells that crawl: Movement is crucial to development, wound healing and immune response in animals, not to mention cancer metastasis. In two new studies from Johns Hopkins, researchers answer long-standing questions about how complex cells sense the chemical trails that show them where to go - and the role of cells' internal "skeleton" in responding to those cues.
In following these chemical trails, cells steer based on minute differences in concentrations of chemicals between one end of the cell and the other. "Cells can detect differences in concentration as low as 2 percent," says Peter Devreotes, Ph.D., director of the Department of Cell Biology at the Johns Hopkins University School of Medicine. "They're also versatile, detecting small differences whether the background concentration is very high, very low or somewhere in between."
Working with Pablo Iglesias, Ph.D., a professor of electrical and computer engineering at Johns Hopkins, Devreotes' research group members Chuan-Hsiang Huang, Ph.D., a research associate, and postdoctoral fellow Ming Tang, Ph.D., devised a system for watching the response of a cellular control center that directs movement. They then subjected amoebas and human white blood cells to various gradients and analyzed what happened. "Detecting gradients turns out to be a two-step process," says Huang. "First, the cell tunes out the background noise, and the side of the cell that is getting less of the chemical signal just stops responding to it. Then, the control center inside the cell ramps up its response to the message it's getting from the other side of the cell and starts the cell moving toward that signal." The results appear on the
Nature Communications
website on Oct. 27.