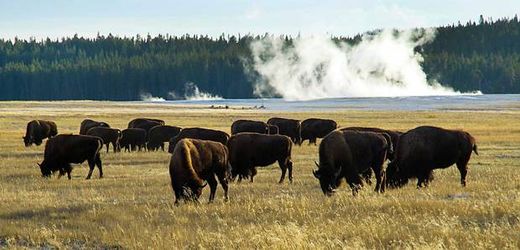 Half the planet should be set aside solely for the protection of wildlife to prevent the "mass extinction" of species, according to one of the world's leading biologists.
The radical conservation strategy proposed by Dr E.O. Wilson, the hugely-influential 85-year old Harvard University scientist, would see humans essentially withdraw from half of the Earth.
Dr Wilson, a two-time Pulitzer Prize winner, warned that we are facing a "biological holocaust" as devastating as the extinction of the dinosaurs unless humans agree to share land more equally with the planet's 10 million other species.
Outlining his audacious "Half Earth" theory, he said: "It's been in my mind for years that people haven't been thinking big enough - even conservationists.
"I see a chain of uninterrupted corridors forming, with twists and turns, some of them opening up to become wide enough to accommodate national biodiversity parks, a new kind of park that won't let species vanish," he told the journal of the Smithsonian Institution in Washington.
Dr Wilson, who is considered the world's preeminent advocate of biodiversity, wants to create a series of "Long Landscape" wildlife chains to help species to respond to the effects of climate change by moving around.