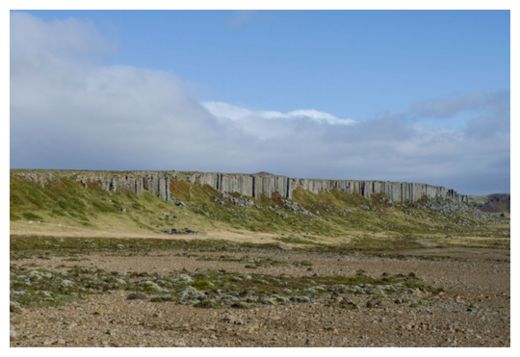 Icelandic trolls are not responsible for shaping the basalt pillars found on the island, according to a study recently published in the
Journal of Volcanology and Geothermal Research
.
Folklore says that mysterious basalt pillars found in Iceland were created by a pair of angry trolls who hurled rocks at one another. However, the new study says that these pillars actually formed around vertical columns of steam and hot water venting through lava.
The pillars are about eight feet tall and five feet wide and are scattered around the Skaelingar Valley. This valley features a tributary that flows into the Skafta River near Iceland's southern coast. Several of the roughly 40 pillars have broken open, which has allowed cross-sectional views of the walls and central conduits.
Tracy Gregg
, a vulcanologist at the University at Buffalo, says the pillars are reminiscent of underwater lava pillars. They also mirror lava trees that can be found around Hawaii, which are basalt cylinders that formed when lava flowed through a forest.
"But we know that that's not what [the pillars] are in Iceland because when this lava flow erupted, there were no trees in Iceland," Gregg, who studied the pillars along with graduate student Kenneth Christle, said in the magazine.