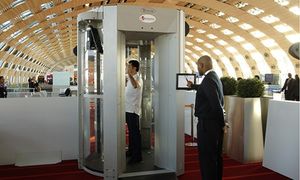 Eleven more airports across Britain, including Stansted, Luton and Liverpool, are to be required to screen passengers with new generation full-body scanners, the transport secretary, Patrick McLoughlin, has announced.
But he has ordered that a ban on flying for passengers who refuse to go through the controversial scanners should be lifted from Friday as long as they agree to undergo an alternative private hand-search.
The full-body scanners are already in use at 10 of Britain's largest airports.