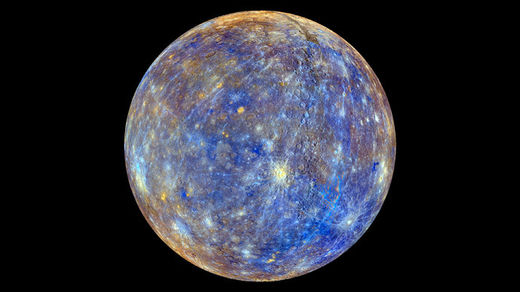 As Judgment Day approaches for NASA's Messenger probe, stunning new pictures have emerged of the planet it is set to crash into on Thursday: Mercury.
The incredible close-up shots show our solar system's smallest planet as never before.
The psychedelic appearance is explained by NASA overlaying the pictures from the spacecraft's Visual and Infrared Spectrometer (Virs) onto a black and white mosaic in order to accentuate features such as craters and volcanic vents.