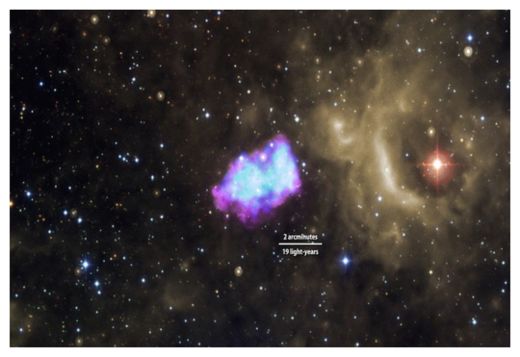 New analysis of data from the Japanese Suzaku X-ray satellite has revealed that the well-known
supernova remnant named 3C 397 was the result of an explosion involving just one star,
not the merging of a pair of white dwarfs, NASA officials
revealed on Thursday
.
Hiroya Yamaguchi, an astrophysicist at NASA's Goddard Space Flight Center in Maryland, and his colleagues from the US and Japan reviewed observations conducted over five years ago.
"Mounting evidence indicates both of these mechanisms produce what we call type Ia supernovae," Yamaguchi, lead author of a paper published last month in
The Astrophysical Journal
, said in a statement. "To understand how these stars explode, we need to study the debris in detail with sensitive instruments like those on Suzaku."