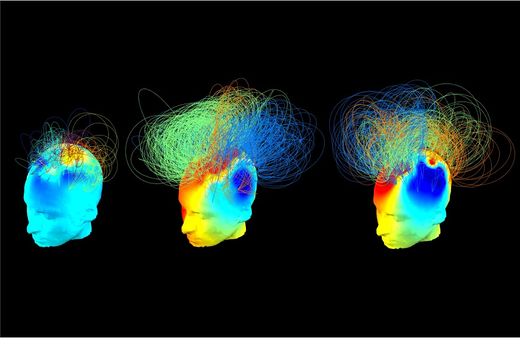 Two heads are better than one, and three monkey brains can control an avatar better than any single monkey.
For the first time, a team has networked the brains of multiple animals to form a living computer that can perform tasks and solve problems.
If human brains could be similarly connected, it might give us superhuman problem-solving abilities, and allow us to communicate abstract thoughts and experiences. "It is really exciting," says
Iyad Rahwan
at the Masdar Institute in Dubai, UAE, who was not involved in the work. "It will change the way humans cooperate."
The work, published today, is an advance on standard
brain-machine interfaces
- devices that have enabled people and animals to control machines and
prosthetic limbs
by thought alone. These tend to work by converting the brain's electrical activity into signals that a computer can interpret.