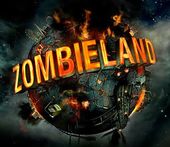 Dr. Bruce G. Charlton recently (2012) wrote an informed and polemical book entitled "
Not even trying... The Corruption of real science
". In this book, Dr. Charlton defines what he calls "Zombie science".
I submit that Dr. Charlton's definition of a "Zombie science" eminently applies to today's climate science. I predict that today's climate science enterprise will, in some future, be universally adopted as a textbook example of Zombie science by historians of science, who will emerge in a next generation of honest academics.
Here is the definition of Zombie science given in the
on-line version
of Dr. Charlton's book: