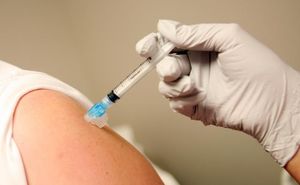 It is said that the seasonal flu kills between 250,000 to 500,000 people worldwide, a number that to some reading might sound incredibly high.
[1]
Perhaps this is why the flu vaccine is so heavily offered? The key question that is creating a great amount of controversy is whether or not the numbers we read about the amount of flu deaths are actually accurate?
When winter time rolls around we start hearing the term "flu season." As a result, we are offered the flu vaccine as a means to protect ourselves from the flu. I was just reading a public health flyer the other day that stated the best way to protect yourself from the flu is to take the vaccine. It seemed odd that the whole public health flyer seemed focused on making sure people knew the flu vaccine was a must have. I could understand that, if the death stats were actually accurate.