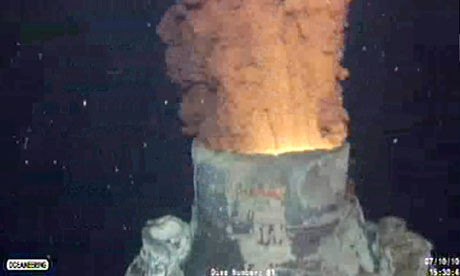 A large cadre of marine scientists assembled this week in Mobile, Ala. to discuss the environmental fallout from the BP
Deepwater Horizon
disaster that occurred nearly four years ago off the Gulf Coast. Sadly, the impact on human health took a backseat at these meetings to fisheries, socio-economic effects, coastal ecosystems and the circulation of petrochemicals in the sea.
These are critical topics, to be sure, but the health of residents on and near the coast deserve as much attention. Unknown numbers may have been sickened by exposures to chemicals from the spill, including the highly toxic dispersant, Corexit. Those exposures can lead to subsequent intolerances to other substances, including common chemicals, through a newly described disease mechanism called TILT, or Toxicant Induced Loss of Tolerance.
Sadly, researchers and doctors remain unaware of this new mechanism for disease caused by chemical exposures. We're like the doctors at the turn of the century who, lacking knowledge of the germ theory, had no idea what was causing rampant fevers and deaths during the Civil War.
There are individuals who were affected by the spill now being diagnosed with anxiety and depression. These are common effects of chemical exposures in susceptible persons, and can also be caused by stressful events.
Of course, at this late date, those exposed in the Gulf area no longer have increased levels of chemicals in their tissues. The petrochemicals and dispersants they were exposed to have left their bodies and are no longer measurable. This is not DDT which deposits in our fat stores and remains there for decades. These are synthetic organic chemicals that in susceptible persons cause TILT. They enter the body, do their damage, and leave within days. Subsequently, everyday exposures trigger symptoms in those affected.
It's true that large sums of money are being spent to study the health impact on people--including fishermen, cleanup workers, volunteers and others--who were exposed to the spill. But researchers who are looking into the aftermath of the
Deepwater Horizon
spill are not asking some key questions.