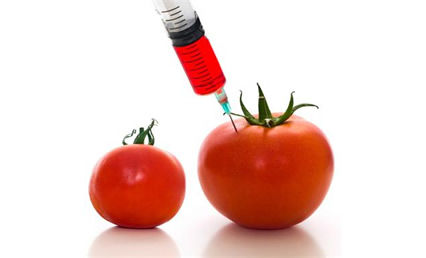 The beloved tomato is the one fruit many still think is a vegetable. Few also realize that tomatoes were one of the first commercially available genetically modified (GM) crops ever. Under the guise of incorporating healthier and concentrated natural compounds, GM tomatoes are about to make a comeback on new research that aims to pack in the same amount of resveratrol as 50 bottles of red wine into one tomato.
Earlier forms of this GM crop included the transgenic tomato (
FlavrSavr
) which had a "deactivated" gene. This meant that the tomato plant was no longer able to produce polygalacturonase, an enzyme involved in fruit softening. The premise was that tomatoes could be left to ripen on the vine and still have a long shelf life, thus allowing them to develop their full flavour. Normally, tomatoes are picked well before they are ripe and are then ripened artificially.
These GM tomatoes, however, did not meet their expectations. Although they were approved in the US and several other countries, tomatoes with delayed ripening have disappeared from the market after peaking in 1998
.