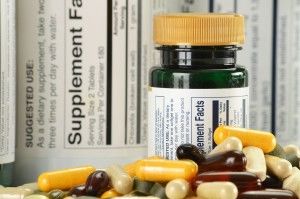 A new lawsuit filed by a "consumer watchdog" group says most Americans are not vitamin deficient and don't benefit from supplements. Huh?
Earlier this month
we told you about
international pharmaceutical company Bayer AG's battle with the Federal Trade Commission over whether its marketing statements about its probiotic colon supplement are unsubstantiated disease claims (not allowed) or
structure/function claims
(allowed). This week, the Center for Science in the Public Interest (CSPI)
filed a class action lawsuit
in federal court against Bayer because of its "false claims on ads and labels" for its One A Day Vitamins. The group is asking for an injunction against specific marketing statements, and seeking refunds to consumers.
According to CSPI, the multivitamin's claims - "supports heart health," "supports immunity," and "supports physical energy" - amount to "illegal disease prevention claims designed to deceive consumers." Bayer, on the other hand, contends these are structure/function claims. The landmark Dietary Supplement Health and Education Act of 1994 created
special protections for structure/function claims
- and they do not require preapproval by the FDA.