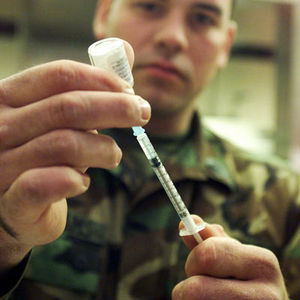 Several months ago there was a measles outbreak among the Amish where 383 people were infected, and (as usual) nobody came even close to death. The media hardly expressed concern except to criticize the Amish for not being vaccinated. Now comes the Disneyland infection and suddenly it's a national security threat.
The issue of mandating vaccines is being broadcast widely, almost as if we are dealing with a conspiracy of creating a crisis in order to justify squashing the anti-vaccine movement.
Why should the issues of measles raise such a fuss? Measles isn't even lethal except to the few people who are very old or immunocompromised and at risk from dozens of other minor threats. I can remember the time when we used to visit the homes of people with the Measles or Chicken Pox in order to get infected early and gain permanent immunity after recovery. It was widely known that this builds the immune system's ability to handle diseases in general.