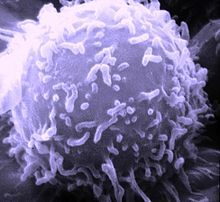 A Failed War On Cancer
Ever since Richard Nixon officially declared a war on cancer in 1971 through the signing of the National Cancer Act,[i] over a hundred billion dollars of taxpayer money has been spent on research and drug development in an attempt to eradicate the disease, with trillions more spent by the cancer patients themselves, but with disappointing results.
Even after
four decades
of waging full-scale "conventional" (surgery and chemo) and "nuclear" (radiotherapy) war against
cancer
, one in every four Americans will be diagnosed with the disease within their lifetimes - and this number is projected to grow - unabated -- not unlike the process of cancer itself.
Could this colossal failure reflect how profoundly misunderstood the condition is, and misguided are our attempts to prevent and treat it?
The Question That Must Be Answered Anew: What Is Cancer?
Perhaps we need to return back to the fundamental question of 'What Is Cancer'? After all, until we find an
accurate
answer to this question, all attempts to 'prevent' and 'treat' a disease we do not understand are doomed to fail.