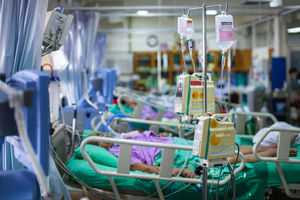 Most Americans have never heard of it, but according to new federal data,
sepsis
is the
most expensive
cause of hospitalization in the US.
Sepsis is a complication of
infection
that leads to organ failure.
One million patients are hospitalized for sepsis each year (across all types of health insurance). This is more than the number of
hospitalizations for heart attack and stroke combined
.
Sepsis can be a particular risk for older people. In 2013 alone,
400,000
Medicare beneficiaries were hospitalized because of sepsis at a cost of US$5.5 billion.
And it is deadly. Between
one in eight and one in four patients
with sepsis will die during hospitalization. In fact sepsis contributes to
one-third to one-half
of all in-hospital deaths.
Despite these grave consequences,
fewer than half
of Americans know what the word sepsis means.