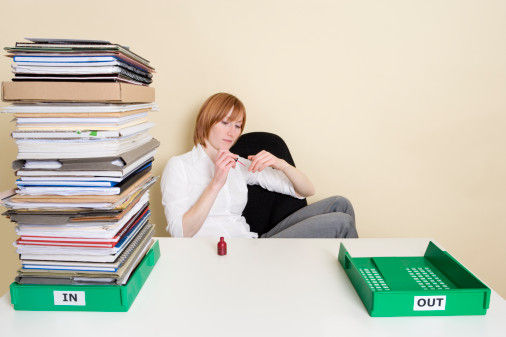 Cardiologists at UT Southwestern Medical Center found that sedentary behaviors may lower cardiorespiratory fitness levels. New evidence suggests that
two hours of sedentary behavior can be just as harmful as 20 minutes of exercise is beneficial.
The study, published in today's online edition of
Mayo Clinic Proceedings
, examined the association between fitness levels, daily exercise, and sedentary behavior, based on data from 2,223 participants in the National Health and Nutrition Examination Survey (NHANES). Sedentary behavior involves low levels of energy expenditure activities such as sitting, driving, watching television, and reading, among others. The findings suggest that sedentary behavior may be an important determinant of cardiorespiratory fitness, independent of exercise.
"Previous studies have reported that sedentary behavior was associated with an increased risk for cardiovascular outcomes; however, the mechanisms through which this occurs are not completely understood," said Dr. Jarett Berry, Assistant Professor of Internal Medicine and Clinical Science and senior author of the study. "Our data suggest that sedentary behavior may increase risk through an impact on lower fitness levels, and that avoiding sedentary behavior throughout the day may represent an important companion strategy to improve fitness and health, outside of regular exercise activity."