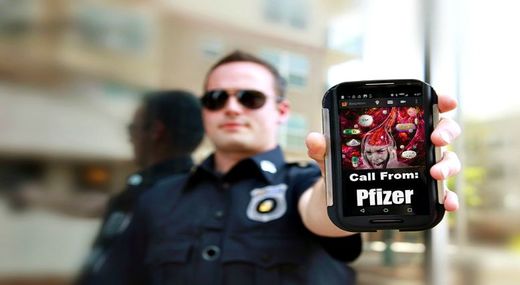 Ready for a positive police story? Where will it lead - you decide.
Yesterday, I reported at
Natural Blaze
that a Gloucester, Massachusetts police department fed up with Big Pharma posted
the top 5 CEO salaries and emails
online. Their Facebook status erupted with cheers in the comments and many shares. The department bemoaned the city's drug problem and took aim at Big Pharma's role in creating addiction through prescription opioid painkillers.
The Big Pharma salaries were as follows:
5. Eli Lilly - John Lechleiter $14.48 million
[email protected]
317-276-2000
4. Abbott Labs - Miles D. White $17.7 million
[email protected]
847-937-6100
3. Merck - Kenneth C. Frazier $25 million + cool private jet.
[email protected]
908-423-1000
2. Johnson & Johnson - Alex Gorsky $20.38 million
[email protected]
732-524-0400
1. Pfizer - Ian Read $23.3 million
[email protected]
212-573-2323