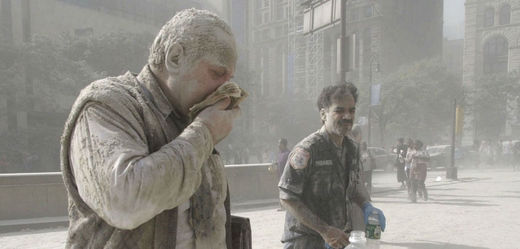 The rising toll of Ground Zero responders and others afflicted with 9/11-linked cancers has hit 3,700. The staggering tally of those suffering cancers certified by the feds as 9/11-related includes FDNY members (1,100), cops and other Ground Zero responders (2,134), and survivors such as downtown workers and residents (467).
Many have more than one type of cancer.
The FDNY's chief medical officer, Dr. David Prezant, said over 2,100 firefighters and EMS personnel have retired on disability with World Trade Center-related illnesses, mostly lung disease and cancer, since 9/11. "Due to the physical nature of their jobs, these illnesses have had a tremendous impact on our membership and their families," he said in a statement. The grim toll includes 109 FDNY responders who have died from WTC-linked illnesses, 44 of them from cancer.
Comment:
Two days after the collapse of the World Trade Center, New York
mayor Giuliani said
, "The air is safe as far as we can tell, with respect to chemical and biological agents." In the first month after the attacks, the mayor said, "The air quality is safe and acceptable." Consequently, workers worked without proper respirators. They wore painters' masks or no covering. Appropriate protection was not provided to responders nor thousands of volunteers.