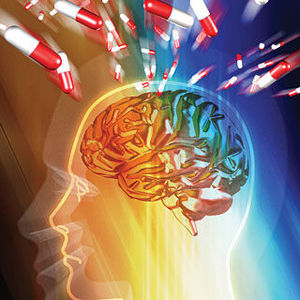 A study published today has confirmed a link between antipsychotic medication and a slight,
but measurable
, decrease in brain volume in patients with schizophrenia. For the first time, researchers have been able to examine whether this decrease is harmful for patients' cognitive function and symptoms, and noted that over a nine year follow-up, this decrease did not appear to have any effect.
As we age, our brains naturally lose some of their volume - in other words, brain cells and connections. This process, known as atrophy, typically begins in our thirties and continues into old age. Researchers have known for some time that patients with schizophrenia lose brain volume at a faster rate than healthy individuals, though the reason why is unclear.
Now, in a study published in the open access journal
PLOS ONE
, a team of researchers from the University of Oulu, Finland, and the University of Cambridge has identified the rate of decrease in both healthy individuals and patients with schizophrenia. They also documented where in the brain schizophrenia patients have more atrophy, and
have examined links between atrophy and antipsychotic medication.