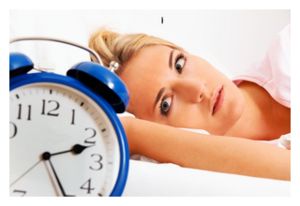 If you struggle with excess weight, insulin resistance, and/or diabetes, getting more sleep may be of significant importance.
According to recent research,
1,
2
poor sleep and/or lack of sleep
can have a significant bearing on metabolic disorders such as these, and addressing your sleeping habits may be key for both the prevention and treatment of them.
The answer as to
why
sleep is so important for normalizing your metabolism has to do with its effects on your body's circadian clocks—and yes; you have a number of circadian clocks, not just one. As noted in the featured report by NPR:
3
"[I]n recent years, scientists have made a cool discovery: We have different clocks in virtually every organ of our bodies — from our pancreas to our stomach to our fat cells.

'Yes, there are clocks in all the cells of your body,' explains Fred Turek, a circadian scientist at Northwestern University. "'It was a discovery that surprised many of us.'

We humans are time-keeping machines. And it seems we need regular sleeping and eating schedules to keep all of our clocks in sync."