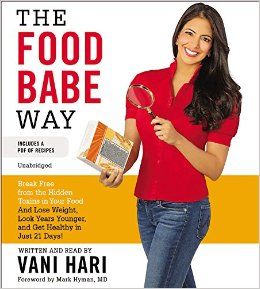 "Cereals here in the United States contain a packaging ingredient called—God, I'm paranoid." The natural-food advocate Vani Hari paused, laughing, looking at a man standing a few feet from our table in a Union Square coffee shop. He was huddled over his phone, just waiting for his coffee—or so it seemed. She lowered her voice, continuing, barely audible: "... called BHT."
Hari looked in my blank eyes. I asked, "In the plastic bags?"
She nodded as if I'd just been let in on the secret to end all secrets. "And in the U.K., they can't use it," Hari, who is better known through her blogging, speaking, and TV appearances as "The Food Babe," continued. "The purpose of it is to leach into the cereal, so it keeps it fresh. And, how many millions of kids are eating this every single day?"
"Why did the U.K. take it out?" I asked.
"They don't allow it," Hari said.
"They must have a reason."
"There are studies that suggest it's linked to cancer, tumors," she said. "It's an endocrine-disrupting chemical."