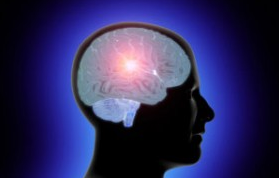 The more we study gluten, the more we learn how antiquated and out dated the current definitions being used to define it are. Less than a year ago, it was thought that celiac disease was the only manifestation of gluten sensitivity. Today this false misconception has been dis-proven in multiple studies, trials, and anecdotally in thousands of people around the world who have gone gluten free and experienced the great benefits to their health.
Unfortunately, many doctors and patients diagnosed with celiac disease still cling to these archaic notions.
Fortunately, the efforts to raise awareness and education on this matter are paying off.
The following excerpt was taken from a recent ABC News story on gluten sensitivity based on interviews with Dr. Fasano and Dr. Peter Green (both of these doctors are leading celiac researchers):
...recognize gluten as an invader and unleash attacks on the small intestine, producing diarrhea, abdominal pain, along with fatigue, headaches and joint inflammation. Over time, celiac disease can lead to malnourishment, osteoporosis, neurological conditions, and in rarer cases, infertility or cancer.

An estimated 3 million Americans, or 1 in 133, have celiac disease (the source of the website name for Shepard's campaign, 1in133.org). However, most of them aren't aware of it, in part because it can strike at any time. Only 200,000 to 220,000 Americans have been diagnosed, said Dr. Alessio Fasano, director of the Center for Celiac Research at the University of Maryland in Baltimore, also a summit sponsor.

Gluten disruption of the nervous system can lead to nerve damage, neurological diseases, mental disorders and more.