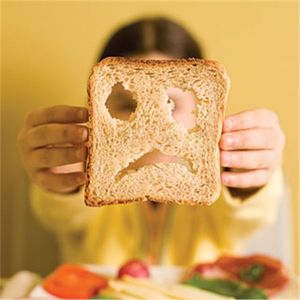 Two new studies in the
New England Journal of Medicine
rocked the world of celiac research, both proving that scientists have a ways to go in their understanding of celiac disease, which affects about 1% of the population, whether they know it or not.
One Italian
study
wondered if the age at which gluten is introduced into the diet could affect a person's likelihood of developing the autoimmune disease - so they kept gluten away from newborns for a year. To the shock of the researchers, delaying exposure to gluten didn't make a difference in the long run. In some cases it delayed the
onset
of the disease, but it didn't stop people from developing the disease, for which there is no cure.
The second
study
, of almost 1,000 children, introduced small amounts of gluten into the diets of breastfeeding infants to see if that fostered a gluten tolerance later on in those who were genetically predisposed to celiac disease. No such luck for them, either. Though both studies were excellently designed and executed, says Joseph A. Murray, MD, professor of medicine and gastroenterologist at the Mayo Clinic in Rochester, each was "a spectacular failure."