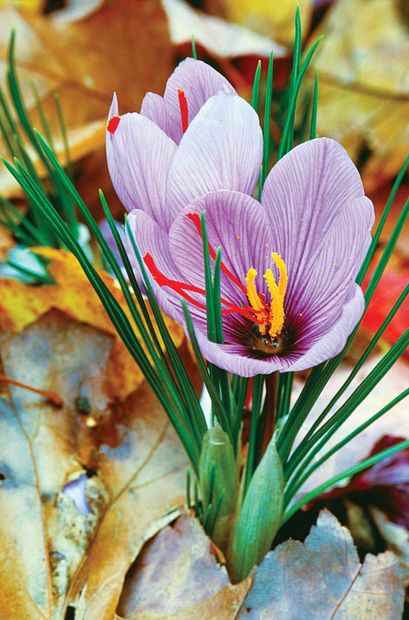 So ancient a love affair exists between humans and saffron, that it can no longer reproduce without our help. Could its antidepressant and health-promoting properties be an example of saffron 'returning the favor'?
"Flowers always make people better, happier, and more helpful; they are sunshine, food and medicine for the soul." ~ Luther Burbank
A alluring clue to how ancient the love affair between our species and saffron goes is that the plant known in Latin as
Crocos sativus
cannot reproduce without human assistance. Sterile, incapable of producing viable seeds, its bulb-like, starch-storing organ (clustered in what are known as corms), must painstakingly dug up, broken into individual bulbs, and replanted by hand.