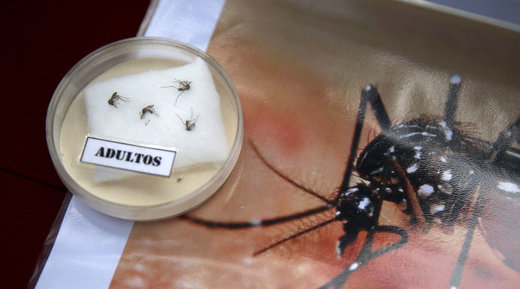 The World Health Organization will assemble an emergency committee to deal with what it says is a rapidly spreading Zika virus pandemic. However, scientists believe a vaccine is years away, while doctors say "questions abound" concerning the disease.
The UN-endorsed body says that
since the first cases were registered in Brazil in May of last year, as many as 1.5 million people have been affected by the virus in that country alone
, while more than 20 other Central and South American states have registered native infections as well. The disease had previously only broken out in small pockets of Africa and Asia.
"Last year the disease was detected in the Americas, where it is spreading explosively,"
Margaret Chan, the WHO's director general, said at a hastily arranged press briefing in Geneva. "The level of concern is high, as is the level of uncertainty. Questions abound - we need to get some answers quickly. For all these reasons, I have decided to convene an Emergency Committee."
Most people with the disease, a mosquito-borne cousin of dengue and yellow fever, do not know they have been infected, or suffer mild flu-like symptoms. However, a notable minority appear to develop Guillain-Barre syndrome, a severe auto-immune condition, or give birth to children with microcephaly, a birth defect that results in an underdeveloped head and brain.
"A causal relationship between Zika virus and birth malformations and neurological syndromes has not yet been established - this is an important point - but it is strongly suspected. The possible links have rapidly changed the risk profile of Zika from a mild threat to one of alarming proportions," said Chan.
Before 2015, Brazil experienced fewer than 200 cases of microcephaly a year, but that figure has exploded to about 4,000 since the Zika outbreak
, though officials say many can be attributed directly to other causes.