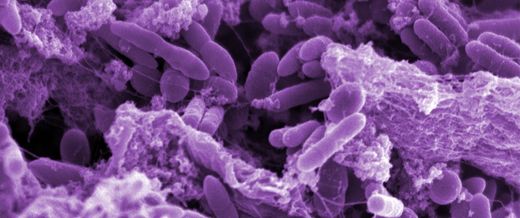 Mice that were raised in a sterile environment or given antibiotics early in life lacked a common gut bacteria that appears to prevent food allergies, US researchers said on Monday.
The bacterium, called Clostridia, appears to minimize the likelihood that rodents will become allergic to peanuts, and researchers would like to find out if it does the same in people.
In the meantime, they found that supplementing rodents with probiotics containing Clostridia later in life could reverse the allergy, according to the report in the Proceedings of the National Academy of Sciences.
"Environmental stimuli such as antibiotic overuse, high-fat diets, caesarean birth, removal of common pathogens and even formula feeding have affected the microbiota with which we've co-evolved," said senior study author Cathryn Nagler, food allergy professor at the University of Chicago.