Tetracyclines help treat psychosis as well as tick-borne disorders.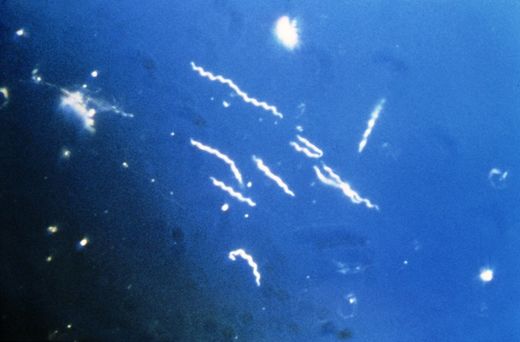 A controlled clinical trial was just published in the
psychiatric
literature, showing that minocycline is effective in treating negative symptoms in early phase
schizophrenia
. A prior pilot study, published in 2010 in the
Journal of Clinical Psychiatry
, also showed that minocycline was effective in schizophrenia, helping executive functioning such as working
memory
. The authors postulate that the mechanism of action of minocycline would include affecting glutamate pathways in the central nervous system, blocking nitric oxide-induced neurotoxicity, or inhibiting microglial activation in the
brain
, causing inflammation. All of these are reasonable potential mechanisms of action.
Neither author discusses the obvious fact however that minocycline is a tetracycline antibiotic and that it may be treating an occult infection.
Have infections ever been reported to cause schizophrenia?
Lyme disease causes a wide range of psychiatric manifestations. Published research has shown a
higher prevalence of antibodies to Borrelia burgdorferi in psychiatric patients
than in healthy subjects. There is also a known geographic correlation of schizophrenia with ticks and tick-borne encephalitis, with peer reviewed literature showing an association of Lyme disease with schizophrenia.
Other tick-borne infections, such as Bartonella (cat scratch disease) have also been reported to cause neurological and neurocognitive dysfunction, as well as causing agitation,
panic disorder
and treatment resistant
depression
. Minocycline, as well as other tetracycline antibiotics like doxycycline, are well known treatments for neurological manifestations of Lyme disease and associated co-infections like Bartonella. It is therefore plausible that a certain number of cases of severe psychiatric presentations are due to underlying infections, especially since Lyme disease is the number one spreading vector borne infection in the world.
I have seen several patients who came to my medical clinic with a diagnosis of schizophrenia, on anti-psychotic medications like Risperdal. Upon further testing, their Western Blots returned positive for exposure to Borrelia burgdorferi, the agent of Lyme disease.
They were given doxycycline (a similar tetracycline antibiotic), and their psychotic symptoms and
cognition
improved significantly.
Working with their psychiatrist, we were able to reduce, and in some cases eliminate, all of their antipsychotic
medication
. They remained clinically stable as long as they remained on antibiotics. Their psychiatric symptoms returned once they were no longer being treated for Lyme and associated tick-borne disorders, as these organisms have been shown to be able to establish a persistent infection in the body.