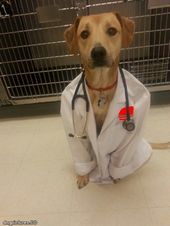 Some people may get a new flu shot that's made with dog cells instead of chicken eggs.

Comment: Where's the outrage? Where's the disgust? The author writes this as if having dog cell remnants injected into you is the most natural thing in the world. (Not that chicken eggs are any better. Chicken eggs belong in your mouth, not in your bloodstream).


This year Novartis shipped its first full batch of Flucelvax, a new vaccine that was only
approved by the Food and Drug Administration in 2012
. The company made a limited amount of the shot last year, but there are more doses to go around this flu season. And for the first time, the doses were made at the company's newly approved U.S. plant in Holly Springs, North Carolina.