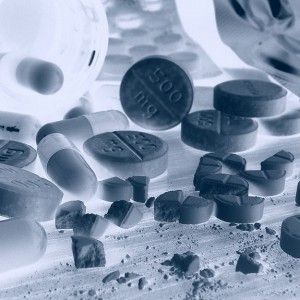 The American people are the most drugged people in the history of the planet. Illegal drugs get most of the headlines, but the truth is that the number of Americans that are addicted to legal drugs is far greater than the number of Americans that are addicted to illegal drugs. As you will see below, close to 70 percent of all Americans are currently on at least one prescription drug. In addition, there are 60 million Americans that "abuse alcohol" and 22 million Americans that use illegal drugs.
What that means is that almost everyone that you meet is going to be on something
. That sounds absolutely crazy but it is true. We are literally being drugged out of our minds. In fact, as you will read about below, there are 70 million Americans that are taking "mind-altering drugs" right now.
If it seems like most people cannot think clearly these days, it is because they can't.
We love our legal drugs and it is getting worse with each passing year. And considering the fact that big corporations are making tens of billions of dollars peddling their drugs to the rest of us, don't expect things to change any time soon. The following are 19 statistics about the drugging of America that are almost too crazy to believe...
#1
An astounding
70 million Americans
are taking legal mind-altering drugs right now.
#2
According to the Centers for Disease Control and Prevention, doctors wrote
more than 250 million prescriptions
for antidepressants during 2010.
#3
According to a study conducted by the Mayo Clinic, nearly
70 percent
of all Americans are on at least one prescription drug. An astounding 20 percent of all Americans are on
at least five
prescription drugs.
#4
Americans spent
more than 280 billion dollars
on prescription drugs during 2013.
#5
According to the CDC, approximately
9 out of every 10
Americans that are at least 60 years old say that they have taken at least one prescription drug within the last month.