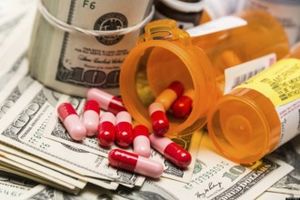 "
I just think it is time we try something new
," said the doctor to his patient, "
It's called Abilify
."
"
But I've been doing well
," the patient pleaded, "
I have had no problems for over six months and I am feeling fine
."
"
Well, you are on an involuntary (civil) commitment and I would hate to have to extend that 18 months,"
said the doctor, "
You understand that the court will always do what the doctor recommends, and I think that you are in need of a switch to Abilify.
"
This is a conversation that I overheard when I first started working at a county hospital. I was new and trying to learn from these wonderful doctors that I believed were there to help people. This facility saw the "sickest" patients in the county, and I thought this would give me an incredible opportunity to learn. As this was one of the first conversations I heard, I was certainly learning... and slowly discovering that the label of "sick" is being placed on the wrong individual in this context.