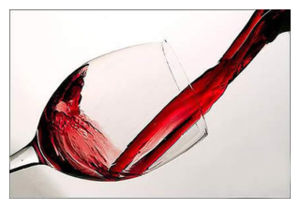 Scientists have known for a long time why higher consumption of wine has led to lower rates of heart disease and cancer. It has nothing do with the alcohol and everything to do with the grapes. However, that's not how the alcohol industry has portrayed the health benefits of wine. New research that reviewed evidence from more than 50 studies that linked drinking habits and cardiovascular health, calls into question previous studies suggesting one drink per day to be healthy for the heart.
The alcohol industry and the media have portrayed one glass, even two glasses, of wine or beer as not only safe, but possibly healthy.
They tell the public that there is only danger when the use of alcohol is excessive or abusive.
Alcohol, regardless of its type (i.e. beer, wine, liquor, etc) is a
class A1 carcinogen
which are confirmed human carcinogens. Alcohol consumption has been causally related with breast cancer for some time. Increasing evidence indicates a
stronger association with neoplasms
, though the risk is elevated for other types of breast cancers too.
In a previous study posted in the journal
Neuroscience
,
lead author Megan Anderson, reported that even moderate drinking -- drinking less during the week and more on the weekends -- significantly reduces the structural integrity of the adult brain.
Reducing the amount of alcoholic beverages consumed
,
even for light-to-moderate drinkers, may improve cardiovascular health,
including a reduced risk of coronary heart disease, lower body mass index (BMI) and blood pressure, according to a new multi-center study published in The BMJ and co-led by the Perelman School of Medicine at the University of Pennsylvania. The latest findings call into question previous studies which suggest that consuming light-to-moderate amounts of alcohol (0.6-0.8 fluid ounces/day) may have a protective effect on cardiovascular health.