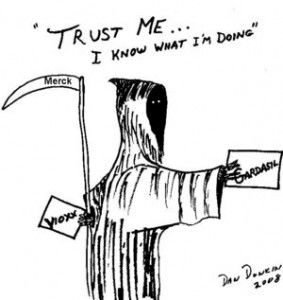 Are HPV vaccines the number one cause of coincidence around the globe? Are we facing one of the worst epidemics of mass hysteria the world has ever seen? Apparently, health authorities around the world would like us to believe one of these two scenarios.
Almost without exception, survivors of new medical conditions after the administration of Gardasil or Cervarix are told their problems are coincidental, psychosomatic, mass hysteria, conversion disorder, and so on...ad nauseam.
The health authorities in one country (Colombia) even went so far as to attribute new medical conditions after Gardasil to the overuse of Ouija boards.
If all of the above fail, the next step is to try and blame the new symptoms on the parents with phrases like Munchausen by proxy, factitious disorder, fabricated or induced illness, attention seeking, simply out for money, and so on.
The first problem with all of these theories is they are usually put forth after little or no medical investigation
. This leaves parents who believed their health authorities and had their daughters injected with the newest miracle vaccine feeling confused, abandoned and betrayed by the very people they trusted to protect their children's health and well-being.