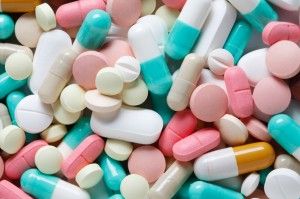 A U.S. Food and Drug Administration (FDA) advisory panel has rejected a petition filed by Bayer HealthCare to have its over-the-counter (OTC) pain medication Aleve (naproxen) declared to be safer for the heart than competing alternatives like Advil and Motrin (ibuprofen). According to reports, the drug giant tried but failed to take advantage of ongoing investigations into the safety of OTC pain drugs, which are increasingly being linked to heart attacks and strokes, by pushing for Aleve to be rebranded as a safer alternative.
But the evidence was severely lacking, according to information relayed by
USA Today
, and Bayer was ultimately denied asylum for its pain medication, which makes sense, because it is more than likely just as dangerous as ibuprofen when it comes to heart health. A host of new research, in fact, implicates virtually all non-steroidal anti-inflammatory drugs (NSAIDs) with increasing the risk of gastrointestinal bleeding, liver damage, heart attack and erectile dysfunction, among many other conditions.