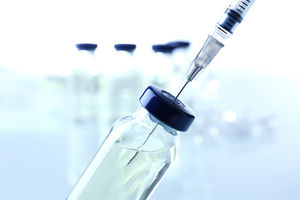 The controversy that has been swirling since late October around the World Health Organization's (WHO)
sudden about-face on the safety of the Depo-Provera injectable contraceptive is a mystery begging to be solved.
Countries rely on the WHO to give impartial advice on the safety of medicines. The expectation is that the agency will carefully scrutinize the available scientific evidence for and against a drug before it makes a policy recommendation, but
in the case of Depo-Provera, the WHO appears to be forsaking science for the sake of special interests.
Depo-Provera has long been the subject of scientific debate. Produced by the pharmaceutical giant Pfizer, the progestin-only hormonal shot is given to women at three month intervals. While it's highly effective in preventing pregnancy,
Depo-Provera has a number of
troubling side effects
. These include prolonged and irregular bleeding, suppression of immune response, loss of bone mineral density in young women, significant weight gain, depression and loss of libido
. Many women discontinue use because of these side effects. There are
clear racial disparities
in how Depo-Provera has been promoted. In the US, family planning providers mainly give it to young women of color. Globally, sub-Saharan Africa is a primary target.
For more than 25 years, scientific studies have provided compelling evidence that Depo-Provera significantly increases the risk of women and their partners becoming infected with HIV.
A growing number of contraceptive researchers and epidemiologists now
question the wisdom
of promoting Depo-Provera, especially in places with a high HIV/AIDS incidence. A
petition
currently before the US Food and Drug Administration (FDA) requests that a warning about possible HIV risk be added to prescribing information about Depo-Provera. I
n South Africa, where about one-third of young women are HIV-positive, the government is taking steps to phase out Depo-Provera from its national family planning program.