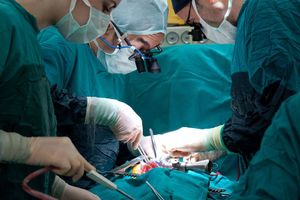 What if millions of medical diagnoses, procedures, and treatments were based on, at best, questionable scientific evidence, but still performed daily, the world over, in the name of saving patients lives or reducing their suffering? A new JAMA review indicates this may be exactly what is happening.
A concerning new review published in the J
ournal of the American Medical Association
online ahead of print on the topic of
overuse of medical care, i.e., health care for which "risk of harm exceeds its potential for benefit," finds that many commonly employed medical procedures, to which millions are subjected to each year, are based on questionable if not also, in some cases, non-existent evidence.
According to the review, which was co-authored by researchers from some of the country's most esteemed medical institutions, medical overuse can also be defined as a health care practice that patients would forego consenting to if fully informed. They elaborate further on the definition of medical overuse:
[Medical] Overuse encompasses overdiagnosis, which occurs when "individuals are diagnosed with conditions that will never cause symptoms," and overtreatment, which is treatment targeting overdiagnosed disease or from which there is minimal or no benefit."