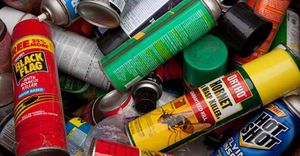 According to a new report from the American Academy of Pediatrics, children exposed to indoor insecticides have a higher risk of developing childhood cancers, including leukemia and lymphoma. With pesticides being used inside homes, preventive measures should be considered to reduce children's exposure to these deadly carcinogens.
In a recent
meta-analysis
consisting of 16 previous studies of children exposed to indoor and outdoor pesticides, researchers found that indoor insecticides were associated with a 47 percent increased risk for childhood leukemia. I
ndoor residential pesticides, including professional pest control services, indoor flea foggers, flea and tick pet collars, and various roach and ant sprays, were also associated with a 43 percent increased risk for childhood lymphomas.
Although outdoor pesticides used as weed killers were associated with a 26 percent increased risk for brain tumors, the association did not reach statistical significance.