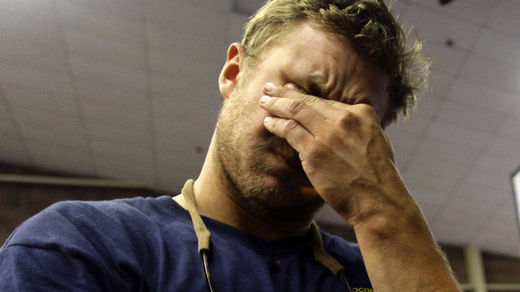 According to research published on Thursday, Brits are more likely to be grumps because they possess a "short form" version of a gene that produces serotonin - the neurochemical which controls happiness levels in the brain.
In contrast, the researchers at Warwick found that the Danes possessed the longer form of the gene, and are therefore more likely to be happy.
According to Professor Andrew Oswald, the economist and social scientist who led the research, happiness levels had little to do with wealth or material gains or good weather, as people who possessed the shorter length gene would still be more prone to unhappiness.
"Among the nations we studied, Denmark and the Netherlands appeared to have the lowest percentage of people with the short version of the serotonin gene," he told the
Times
.