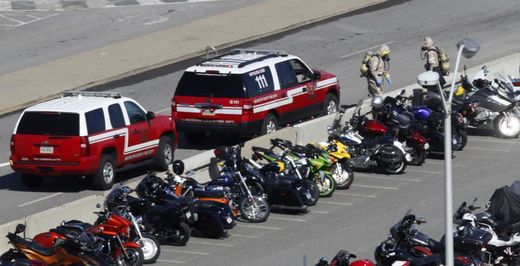 The Pentagon was gripped by an Ebola scare on Friday after a woman vomited in a parking lot, triggering authorities to send in a HazMat team and shut off part of the military complex before concluding she did not have the deadly virus.
The Pentagon initially said in a statement that the woman indicated she had "recently visited Africa."
But her employer told Reuters she had not traveled abroad recently and local county health authorities later acknowledged that her travel history had been uncertain.
"Based on the public health investigation, which included the travel history of a woman who became ill this morning in a Pentagon parking lot ... medical authorities are confident that she does not have Ebola," the local health authorities said in a statement.