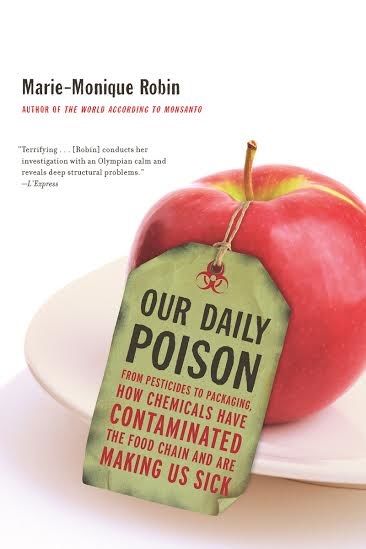 Kirkus Reviews praises "Our Daily Poison, From Pesticides to Packaging, How Chemicals Have Contaminted the Food Chain and Are Making Us Sick": "For readers with a strong interest in environmental and public health and food safety policy, this may be one of the most important books of the year."
In specific, Kirkus lauds Robin for ferreting out the origins of the modern chemical industry:
A few of the topics discussed include the origins of the chemical industry in chemical warfare; its history of "strategizing how to control and manipulate research on the toxicity of its products, while waging a merciless war on all the scientists wishing to maintain their independence in the name of the defense of public health"; the modern epidemic of cancers and other diseases that exploded at the end of the 19th century; the weaknesses of epidemiological studies; the idea of acceptable daily intake; case studies of specific chemicals; and the "cocktail effect."

There are several painful stories of poisoning victims' struggles for recognition and compensation, which serve to break up and humanize the flood of technical information. In her conclusion, Robin calls for a new precautionary approach to approving chemicals that errs on the side of protecting people rather than industry.