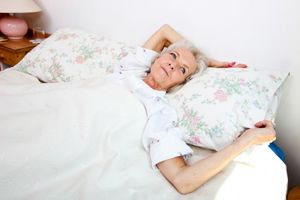 A study, published in
JAMA Internal Medicine
, compared the practice (mindfulness meditation) with sleep hygiene education (SHE) - a program designed to change poor sleeping habits and set up a bedtime routine.
Mindfulness meditation led to a greater improvement in sleep quality.
"Addressing moderate sleep disturbances and sleep-related daytime dysfunction using community-accessible programs is a promising public health approach," write the study authors.
However, they add, despite the medical consequences of sleep problems, they often go untreated in older adults.
Sleeping problems are widespread in the US among older adults, with
half of the population aged 55 and older estimated to have some form of sleeping problem, including problems with initiating and maintaining sleep
.
Disturbances in the sleep of older adults are associated with numerous health and social problems, including
depression
,
fatigue
, mood disturbances and reduced quality of life
.