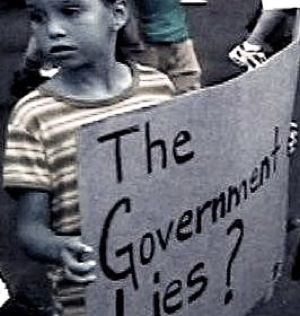 It's been quite a while since I've had the urge to blog. Throughout the years when I was writing regularly, even when very angry, I always had a positive feeling that awareness was growing and answers would be found. However, I've lost that feeling in a growing realization of just how corrupt the people we need to save us actually are. I haven't wanted to write from a place of negativity, because God knows there's already enough bad news, but the recent CDC whistleblower scandal, dismissed by the mainstream media, has given me twitchy fingers again.
As far as I can tell from the various sources on the internet, Brian Hooker, PhD, an engineer, autism dad and board member of an organization called Focus Autism, after years of trying to exercise his Freedom of Information Act rights, managed to obtain the original data set for a study published by the CDC in 2004:
Age at first measles-mumps-rubella vaccination in children with autism and school-matched control subjects: a population-based study in metropolitan Atlanta
by DeStefano et al, 5 authors including one William Thompson. Apparently, late last year, Thompson contacted Hooker and in a series of conversations confessed privately to fraudulent manipulation of data to cover-up a 340% increase in autism in African American males who were given the MMR vaccine on time compared to those vaccinated later. However, the decision was made to use only children with a valid birth certificate, thus eliminating enough black children to dilute the increase to below statistical significance. Some email by Thompson expressing his concerns at the time have also come to light. All of this is very well covered on the
Age Of Autism
website.