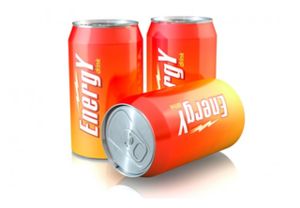 Some people trying to perk up in the morning have turned to energy drinks as an alternative to coffee, but a new study has found that these drinks can have a disruptive effect on heart function.
According to the study, which was presented on Monday at the annual meeting of the
Radiological Society of North America
(RSNA), drinks with high amounts of caffeine and taurine caused significant increases in heart strain one hour after consumption.
"Until now, we haven't known exactly what effect these energy drinks have on the function of the heart," said study researcher Dr. Jonas Dörner, of the cardiovascular imaging section at the
University of Bonn
in Germany.
"There are concerns about the products' potential adverse side effects on heart function, especially in adolescents and young adults, but there is little or no regulation of energy drink sales."
The new study comes after a report published earlier this year by the Substance Abuse and Mental Health Services Administration (SAMHSA) found that the number of emergency department visits related to energy drinks in the US essentially doubled, from 10,000 to almost 21,000, between 2007 and 2011.