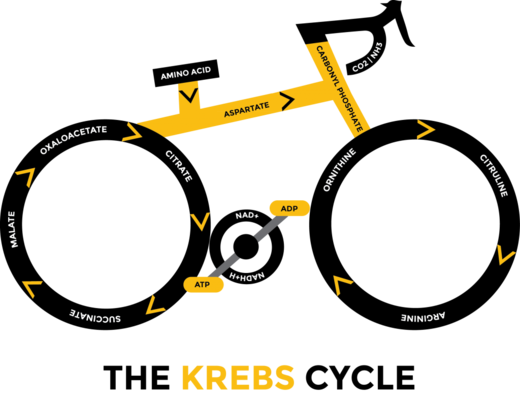 Oxygen is the final acceptor of electrons in the electron transport chain. Without oxygen, the electron transport chain becomes jammed with electrons. Consequently, NAD[1] cannot be produced, thereby causing glycolysis to produce lactic acid instead of pyruvate, which is a necessary component of the Krebs Cycle. Thus, the Krebs Cycle is heavily dependent on oxygen, deeming it an aerobic process.
We can literally force mitochondria to become active again and use the Krebs Cycle for energy if we ram enough oxygen into the cells. This process, called
Anti-Inflammatory Oxygen Therapy
, rockets oxygen into cancer cells so they stop being cancerous (anaerobic) and regain apoptosis, their programmable cell death.
If you put enough oxygen into a cancer cell it will turn on the Krebs Cycle (the mitochondria) and this reignites the program for cell death.
[2]
Dr. Philipp Mergenthaler and Dr. Andreas Meisel showed that
depriving a cell of glucose, while giving it plenty of oxygen at the same time, blocks glycolysis and therefore forces the cell to revive its mitochondria and use the Krebs Cycle for energy.