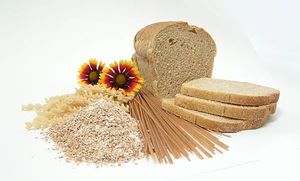 You probably already know a lot about nutrients- macronutrients (fats, protein and carbohydrates and micronutrients (vitamins, minerals, antioxidants, phytosterols etc). Now it's time to meet the rest of the family....... We all know that foods contain a variety of nutrients. There is less awareness that many foods contain small amounts of potentially harmful substances. These are toxins, as they have toxic effects. They are normally called "antinutrients" by the scientific community as toxins sounds too alarmist. Antinutrients are very real and for over 100 years research has been done on them- but it is generally only appreciated by a small group of specialized scientists. Antinutrients have an incredible range of biological effects. As you have probably already guessed,
the vast majority and highest levels of antinutrients are in Neolithic foods like grains, beans and potatoes.
The Paleolithic diet has incredibly low levels of antinutrients compared to the usual modern diet
. I believe that this is the number one advantage of the diet.
Textbooks on antinutrients read like books on what not to eat- Neolithic foods are the most prominent. Professor Irvin Liener published one of the most famous of these books in 1980. In the first chapter he points out that when we started cooking inedible plants, new toxins entered the diet for the first time. Ironically, he wasn't trying to promote Paleolithic diets- his aim was to help agricultural scientists more safely feed the world on grains, beans and potatoes.
It's a technical subject, and I'll do my best to make it clear to you.