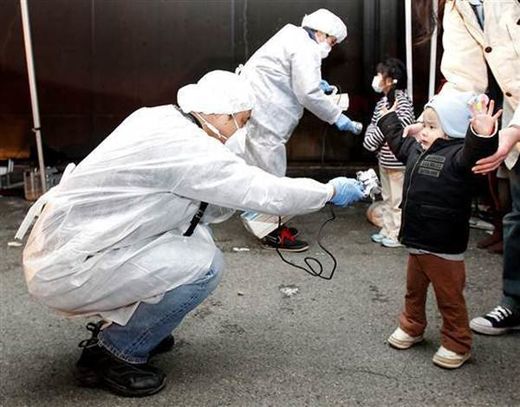 Chinese authorities seized more than 881 pounds of baby milk formula that had been imported from Japan because it had been
produced in areas known to be heavily contaminated with radioactive material
emitted by three damaged nuclear reactors at the Fukushima-Daiichi complex. China's
Xinhua
news agency reported that quarantine officials said that
no excessive radioactive material
was found in the formula, but the baby food was sent back to Japan because China has had
a ban on any imports from the areas around Fukushima.
The July seizure of the Japanese baby formula came just a month after Japan had asked the Chinese to ease restrictions on Japanese food imports. On June 19, Japan's Ministry of Agriculture, Forestry and Fisheries used a meeting in Beijing to request that the import bans - which still apply to 10 Japanese prefectures - be lifted. According to the
South China Morning Post
,
the Japanese Agricultural Ministry had stressed "the safety of Japanese food."