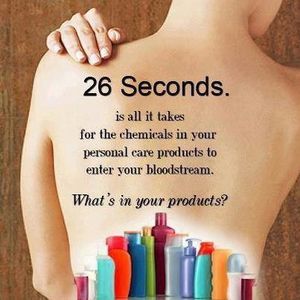 There are around 84,000 chemicals on the market, and we come into contact with many of them every single day. And if that isn't enough to cause concern, the shocking fact is that only
about 1 percent
of them have been studied for safety.
In 2010, at a hearing of the Senate Subcommittee on Superfund, Toxics and Environmental Health, Lisa Jackson, then the administrator of the EPA, put our current, hyper-toxic era into sharp perspective: "
A child born in America today will grow up exposed to
more chemicals
than any other generation in our history."
Just consider your morning routine: If you're an average male, you use up to nine personal care products
every single day
: shampoo, toothpaste, soap, deodorant, hair conditioner, lip balm, sunscreen, body lotion and shaving products — amounting to about 85 different chemicals. Many of the ingredients in these products are harmless, but some are carcinogens, neurotoxins and endocrine disruptors.