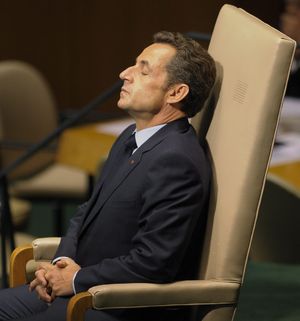 A row over the publication of exit polls is threatening to mar the run up to the French presidential elections.
With less than 24 hours before France goes to the polls in the first round of voting, authorities have issued threats of legal action against anyone who intends to flout a ban on the publication of exit polls.
In France, exit polls - which are taken as an accurate reflection of the election result - are available shortly after 6pm when voting stations close in small towns and villages across the country.
But under current rules, French media are barred from publishing the surveys or even partial results until 8pm, the time when voting stations in big cities like Paris and Marseille officially shut.
If there is a widespread breach of the ban, France could even face the possibility of the elections being annulled as candidates have the right to call for a revote if they feel electors have been unduly swayed by the leaks.