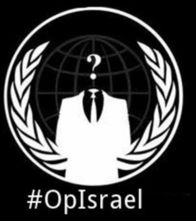 Hacker group Anonymous has launched a massive attack named #OpIsrael on almost 700 Israeli websites, protesting against Operation Pillar of Defense in Gaza. Israeli media confirmed the group's move.
­The hackers reportedly took down websites ranging from high-profile governmental structures such as the Foreign Ministry to local tourism companies' pages.
The biggest attack as of now has been the Israeli Foreign Ministry's international development program, titled Mashav. Anonymous announced on Twitter they've hacked into the program's database, with the website remaining inaccessible at the moment.
"
There is [sic] so many defaced Israeli websites right now, that we just made a list of them
,"
Anonymous tweeted.