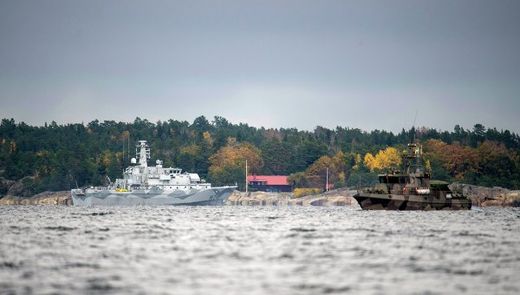 Russian Foreign Minister Sergei Lavrov said Saturday Sweden had not contacted Russia during its week-long hunt for a
foreign submarine
that allegedly got into trouble in the waters off
Stockholm
.
Lavrov, who appeared on the Vesti v Subbotu (Vesti on Saturday) show,
was asked whether Oslo had contacted Moscow via diplomatic channels following the initial reports, to which he responded with a "no"
.
The Russian foreign minister said he was surprised by the media hype around the purported distress signal that Sweden had intercepted in its waters.
"
Allegations
pointing to a Russian submarine came from mass media. Swedish authorities never supported them officially
," Lavrov noted.