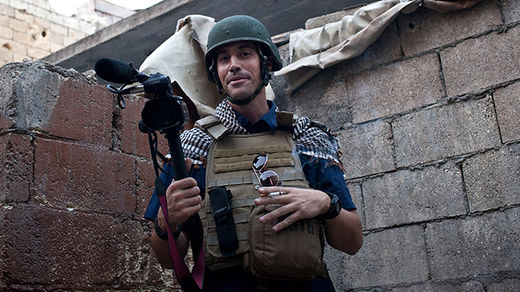 The family of US journalist James Foley - who was kidnapped and killed by the Islamic State -
had been "threatened" by the US government with charges of aiding terrorists if they tried to raise funds to pay ransom for him
, Foley's mother told the media.
Obama administration officials repeatedly warned the family of murdered journalist James Foley that they might
face criminal charges for supporting terrorism if they paid a ransom to the Islamic State jihadists who were holding and, ultimately, beheaded their son, his mother and brother said this week.
"We were told that several times and we took it as a threat and
it was appalling
," Foley's mother Diane said in an interview with ABC News.
"I think our efforts to get Jim freed were an annoyance," she elaborated in another interview with CNN.
"It didn't seem to be in [US] strategic interest, if you will."
Comment:
In other words, it would interfere with their plans of using the beheading of the two journalists to bomb Syria. After all, they need a humanitarian pretext to
hide behind
before they start committing atrocities.