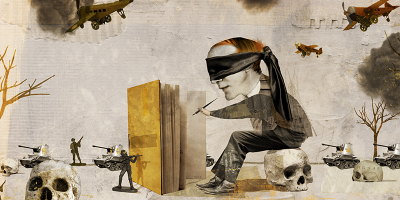 Germany and France embarked upon an open and honest discussion to reconcile their long-standing historical differences after the Second World War. What we see now is the opposite: history is being used to divide countries and peoples in Eastern Europe and Russia.
As the 70th anniversary of fascism's demise in Europe approaches, history is being re-cast, particularly events before, during, and after World War II.
This history is being reinterpreted and even rewritten in a number of post-Soviet and Eastern European states.
This approach often undermines, or even denies, the role the Soviet Union (its peoples and soldiers) played in the defeat of Nazi Germany. This has less to do with historical knowledge than it does with scoring cheap geopolitical points in the present at Russia's expense.