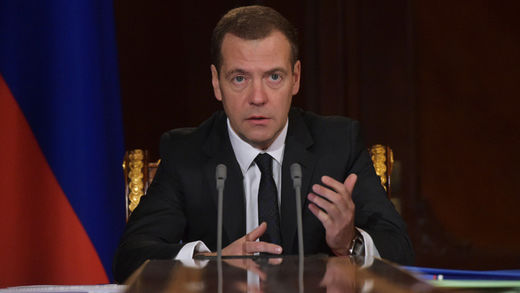 Russian Prime Minister Dmitry Medvedev said Thursday that Moscow has already taken and will take diplomatic and military measures after the downing of a Russian Su-24 bomber by Turkey.
The Russian prime minister said that the downing of the Russian warplane over Syria was an
"act of aggression"
committed by Turkey.
"This was certainly an act of aggression against our country by Turkey, our neighbor and a member of the North Atlantic Treaty Organization."
"Military and diplomatic measures with regard to this crime have already been taken and more will be taken,"
Medvedev said during a government meeting on Thursday.