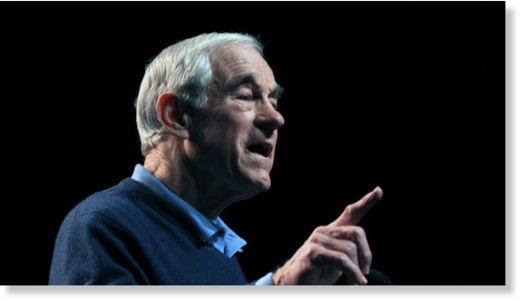 The United States Federal Reserve is usually the government office finding itself most often in the crosshairs of former Texas congressman Ron Paul, but now the longtime lawmaker is setting his sights on another agency: the Internal Revenue Service.
Paul's relentless efforts to abolish the Fed have without a doubt been a hallmark of the 78-year-old libertarian's career in Congress, but recent attempts from the IRS to compel a nonprofit organization run by the former presidential hopeful for details about its contributors has pushed him to pursue yet another fight with the federal government.
Last week, Paul signed his name to an email sent to supporters acknowledging that the IRS has billed his nonprofit, Campaign for Liberty, for failing to hand over the names of donors when the group filed its taxes for the year 2012.
But Megan Stiles, the group's director of communications, now tells the
Washington Examiner
that the organization will fight the government's demands.