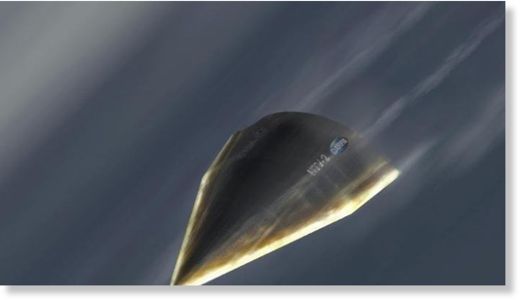 China for the first time has tested a hypersonic missile vehicle designed to travel several times the speed of sound, the Pentagon said Wednesday.
The test makes China the second country after the United States to conduct experimental flights with hypersonic vehicles, a technology that could allow armies to rapidly strike distant targets anywhere around the globe.
"We're aware of the test of the hypersonic vehicle but we are not commenting on it," said Lieutenant Colonel Jeff Pool, a Pentagon spokesman.
The flight was conducted on January 9 and the Chinese vehicle, dubbed the WU-14, is supposed to travel at Mach 10, or 10 times the speed of sound, according to a report in The Washington Free Beacon, an online publication.