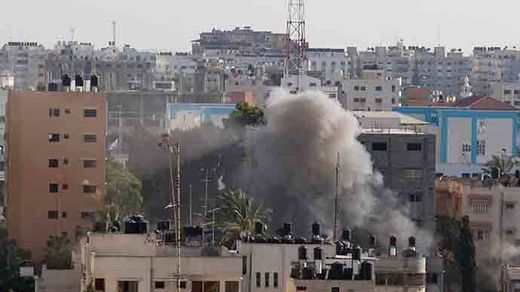 A ground operation in the Gaza Strip has been launched by Tel Aviv following more than a week of Hamas shelling the country and the IDF responding with air strikes. Over 800 people, both Palestinians and Israelis, have died in the violence.
Friday, July 25 19:58 GMT:
Israeli Defense Minister Moshe Yaalon said IDF may soon broaden its ground operation in the Gaza Strip significantly.
The troops on the ground
"
need to be ready for the possibility that very soon we will instruct the military to
significantly broaden the ground operation
in Gaza,
"
Yaalon said, as quoted by the Defense Ministry.

Comment: "significantly broaden"? Current Israeli atrocities are reminiscent of (in some cases surpassing) Nazi atrocities.


The statement comes shortly after US Secretary of State John Kerry announced in Cairo that he has been unable to facilitate an agreement for a temporary week long ceasefire between Israel and Hamas.