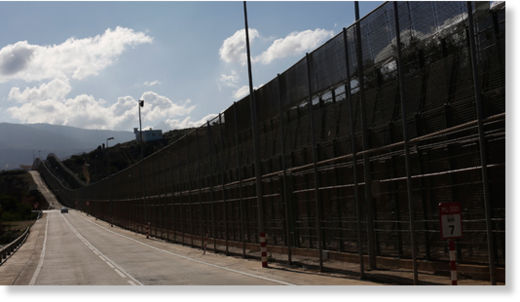 The Security Cabinet of Israel has approved construction of new sections of the fortified fence on its border with Jordan.
When finished, it will fence Israel off from the outside world completely.
The cabinet of Prime Minister Benjamin Netanyahu is going to finalize fortification of the national borders with constructing a barrier on the remaining parts of the frontier.
The 30km border fence running north of the port of Eilat in the southern part of the Red Sea is supposed to prevent African migrants and "armed jihadi infiltrators" from entering Israel via Jordan, Reuters reports.
Netanyahu stressed that the fence will be constructed exclusively on Israeli territory, "without in any way harming the sovereignty or national interests of the Hashemite Kingdom of Jordan."

Comment: As if Netanyahu cares at all about harming the sovereignty of anyone. Puh-leeze!