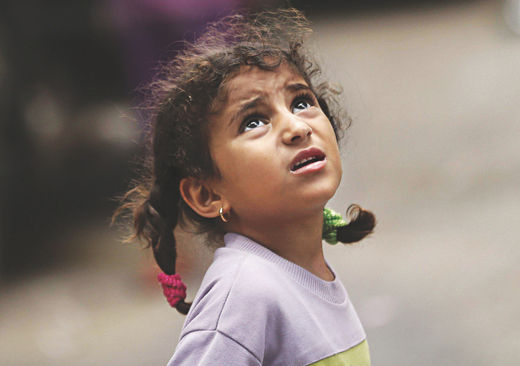 They are the most articulate, polished, brilliant and educated of soldiers. They study at the best universities during the course of their military service, come from the best homes, the most highly regarded high schools. For years they are trained for their job, in electronics and avionics, strategy and tactics, and of course flying. They are the very finest of Israeli youth, destined for greatness. They really are the very best, 'bro: They are the ones who become pilots, the best pilots, and they are now perpetrating the worst, the cruelest, the most despicable deeds.
They sit in the cockpit and push buttons and joysticks. It's a war game. They determine life and death, from their lofty place in the sky they see only black dots running around in panic, fleeing for their lives, but also some who wave their hands in terrible fear from the roofs. The black arrow points at the target, and already a mushroom of black smoke rises - poof, a slight tremor in the wing, as the saying goes; a "good" hit, and they're already embarking on the next sortie.
They have never seen an enemy plane coming toward them - the last aerial battle of the Israel Air Force took place before most of them were born. They never saw the whites of the eyes and the red blood of their victims from up close. They are heroes who are
battling the weakest, most helpless people who have no air force and no aerial defense, barely even a kite.