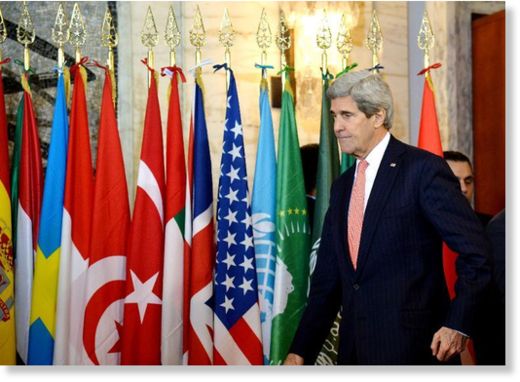 US Secretary of State John Kerry insisted Thursday that "Crimea is Ukraine", after pro-Moscow lawmakers on the tense peninsula voted to have their region become part of Russia.
"Crimea is part of the Ukraine. Crimea is Ukraine. We support the territorial integrity of Ukraine, and the government of Ukraine needs to be involved in any decision" on whether the peninsula would split off, he told journalists in Rome.
"It's my understanding that the constitution of Ukraine requires an all-Ukraine referendum. Every part of Ukraine, all Ukrainians, would have to be part of a referendum," he said.
His comments came after US President Barack Obama warned that a referendum in Crimea on joining Russia would violate Ukrainian sovereignty and international law.
However, Kerry said the United States' priority was to "continue the intense discussions with both sides in order to try to normalize and end this crisis".