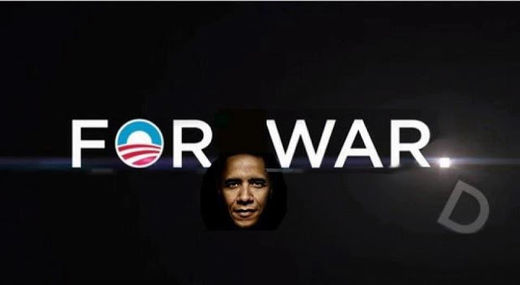 Since at least the end of the Second World War,
the US has been directly and indirectly fostering, aiding, funding and training fighting militias and groups in different regions of the world to further its own interests.
However, the irony of this policy is that in most of the cases, the US ended up fighting, in the name of establishing peace, these very forces of destruction. History is replete with such examples. As the 'sole' super power of the world, it has actually been fighting the war of its own survival, that is, to continue to survive as the 'sole' super power. As such,
not only does it 'invent' enemies, but also reasons to fight them.
Let's have a look at some of these 'invented' wars.
A number of examples can be given from history to justify this proposition. For example, the emergence of the Taliban is most directly the result of the CIA's involvement in the Soviet-Afghan War. Not only did CIA provide all possible funding, but also established camps across Pakistan-Afghan border which were extensively used to train people to do "Jihad" against the Soviet Union. And, the fact that the Americans joyfully disseminate information about different aspects of this war in the form of Hollywood movies shows the extent of acknowledgement the US has publicly made regarding once supporting the
Taliban when they were hailed and glorified as the "defenders" of the "free world.
" Given that, now it looks remarkably amazing how that very Taliban later on turned into enemies and dragged the US into the longest war of its history.
Nothing can explain this fundamental transition except the fact that the US first needed the Taliban to use them against its cold war rival, and then to use, as a pretext to go to war
, the Taliban's refusal to allow the US a free way to build oil and gas pipelines from the Central Asia to the India Ocean. The force that the US once 'proudly' created thus turned into the most pernicious enemy of the world - hence the war against "terrorism."
In other words, the most important reason of this longest war is nothing but the US' own created group of fighters.
On the other hand, the US could still have 'invented' any reason to launch attack on Afghanistan even if the Taliban had not refused to accept American plans; after all, extensive militarization of the entire region around Afghanistan was, and still is, one of the cardinal policy objectives of the US' twenty-first century grand strategy. The fact that the US wanted to militarize the entire region in order for controlling the flow of energy from here to many parts of the world becomes quite evident when we look at the very location of the key military bases of the US in Afghanistan. All of the key bases have been built on the proposed route of the TAPI pipeline.