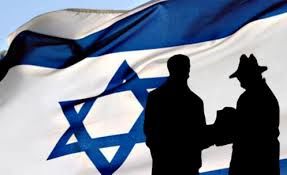 Israel's top military electronic surveillance unit expelled dozens of veterans on Monday for refusing to spy on Palestinians living under occupation
, Army Radio said.
The commander of Unit 8200, named as Brigadier-General "A", barred the 43 reserve soldiers who
wrote to prime minister Benjamin Netanyahu
and top army chiefs in September, saying they could no longer serve in the unit, the radio said.
Coming a few weeks after Israel's 50-day war against Islamist militants in the Gaza Strip,
the letter was seen as an unprecedented rebuke of Netanyahu's security policies
but the military dismissed it as a publicity stunt by a small fringe.
By decrying the sweep of eavesdropping on Palestinians, and the role such espionage plays in setting up air strikes that have often inflicted civilian casualties, the move opened a window on clandestine practices.