At least fifteen people, including those not specifically targeted, are killed or wounded in bombing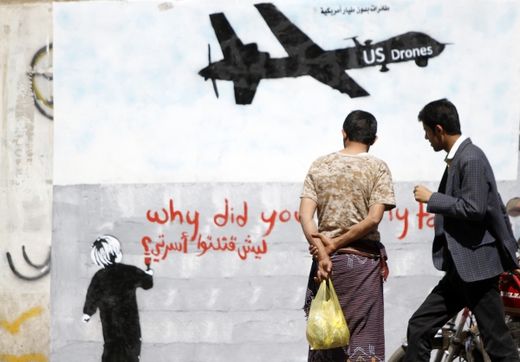 A Yemen military official on Saturday says that at least fifteen people were either killed or wounded when a missile from a U.S. drone struck vehicles traveling on a road in the central province of al-Bayda.
Among the dead, according reports, are what the official claimed were targeted al-Qaeda militants traveling in two vehicles and also non-targeted passers-by traveling on the same road when the powerful U.S. bomb hit.
According
to
Reuters
, "tribal sources said a drone had been circling al-Bayda for days and on Saturday struck two cars the suspected militants were in. Three civilians who happened to be in a nearby car were also killed, they said."
A security source told
Reuters
that the missile "targeted cars that suspected al Qaeda militants were in and killed 13 of them."
The
Associated Press,
however,
reports
that a "Yemeni official" said nine of the victims in the attack were militants while at least six were "innocent civilians."