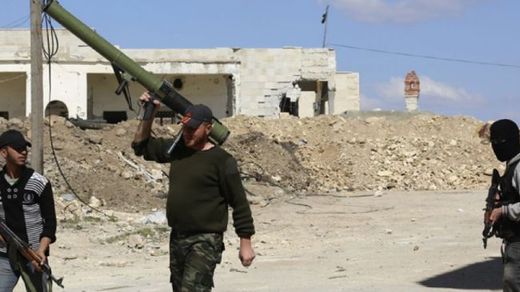 The US and Saudi Arabia have provided Syria's Western and Arab-backed militants with American antitank missiles as part of an ongoing campaign to provide the militants with heavy weaponry, according to a new report.
The delivery of the TOW anti-tank guided missiles began in March and is part of a pilot program that could lead to larger flows of sophisticated weaponry, the Wall Street Journal reports, citing people briefed on the effort.
Some of the TOWs provided to militants are equipped with a complex, fingerprint-keyed security device that controls who can fire it, said Mustafa Alani, a senior security analyst at the Geneva-based [Persian] Gulf Research Center who has ties with Saudi security officials.
A newly-created militant group called Harakat Hazm said it had received about a dozen BGM-71 TOWs and was being trained on how to operate them. Earlier in April, Israel's Debkafile website reported that two Syrian militant groups have been supplied with anti-tank missiles.