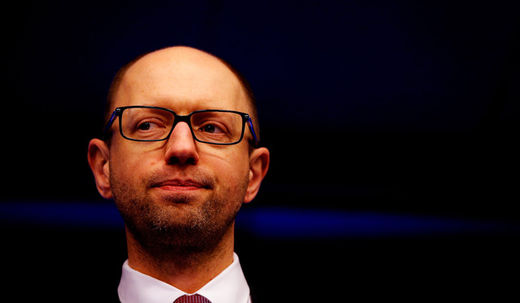 Ukraine's interim prime minister, Arseniy "Yats" Yatsenyuk, may prove to be arsenic to the beleaguered nation.
"Recall the phone exchange between the Ukraine ambassador and Victoria Nuland (Assistant Secretary of State for European Affairs) that got leaked out, where she basically said 'we want Yats in there.' They like him because he's pro Western," says Vladimir Signorelli, president of boutique investment research firm Bretton Woods Research LLC in New Jersey. "Yatsenyuk is the the kind of technocrat you want if you want austerity, with the veneer of professionalism," Signorelli said. "He's the type of guy who can hobnob with the European elite. A Mario Monti type: unelected and willing to do the IMFs bidding," he said.
Mario Monti was a centrist Italian technocrat who passed an austerity package that called for increased taxes, pension reform and measures to fight tax evasion.
Over the past several weeks, Ukraine has been battling political infighting between pro-Russian Ukrainians and pro-Europeans. The fight stepped into high gear in the fall when Ukrainian President Viktor Yanukovych decided to tilt towards Moscow instead of Brussels in a trade deal. Last week, Yanukovych left Kiev and headed to an undisclosed location, believed to be holed up in a Russian Naval base.