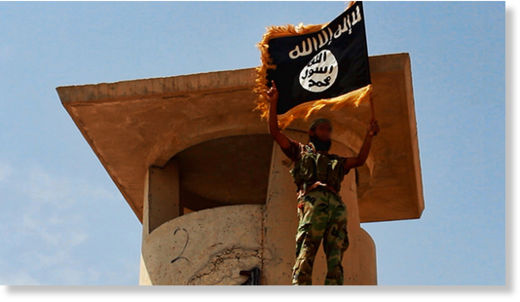 Islamic State militants, who released a video allegedly showing the beheading of a US journalist, 'represent a direct threat' to UK security said Foreign Secretary Philip Hammond. David Cameron has cut short his holiday to respond to the incident.
American photojournalist James Wright Foley went missing almost two years ago while covering the conflict in Syria as a freelance photographer. The militants proclaimed the violent act as "a message to America" for its decision to launch airstrikes against the Islamic State (IS, formerly ISIS) in Iraq.
In the grisly film, Foley appears kneeling beside a masked man who speaks with a British accent. Foley read a letter which blames the US government for "hammering the final nail into his coffin" before his beheading with a short blade.
A linguistics expert, Dr Claire Hardaker, who has studied the audio from the short film, told LBC Radio listeners she believes the killer is from London.
The Islamist group also threatened to kill another American journalist, Steven Joel Sotloff of
World Affairs
and
Time
, stating his life "depends on Obama's next decision." Sotloff has been missing since mid-2013, and his Twitter account indicates his last known location was Libya.