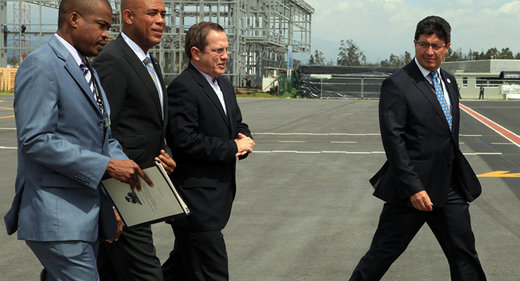 Haitian President Michel Martelly has stepped down from office, with no successor in place following several postponements of presidential elections, media reported Monday.
According to the CNN, Martelly delivered a speech to the country's National Assembly, in which he said he was resigning, on Sunday.
The first round of the elections took place on October 26, with Jovenel Moise from Haitian Tet Kale Party and Jude Celestin from Alternative League for Haitian Progress and Empowerment gaining nearly 33 and 25 percent of votes respectively.