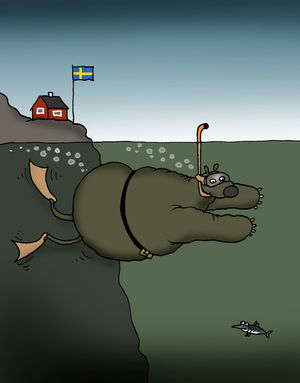 The Swedish Armed Forces admitted Monday evening that they have failed to maintain transparency and
issued false information about the whereabouts of the alleged foreign
submarine
in the Stockholm archipelago
.
"The Armed Forces are conducting an intelligence operation in the Stockholm archipelago. . . We are supposed to do this with maximum transparency while preserving operational secrecy. This is how a credible, correct authority should and must act to preserve public confidence. It must be said that the Armed Forces in a sense have failed at this," Sweden's Armed Forces said in a statement.
On Sunday, Sweden's Armed Forces released a photograph of an
object
, suspected to be a foreign submarine in the Stockholm archipelago and a map, allegedly showing where the photo was taken. The area of the sighting was reported to be Jungfrufjärden, a fjard near the settlement of Dalarö south of Stockholm.