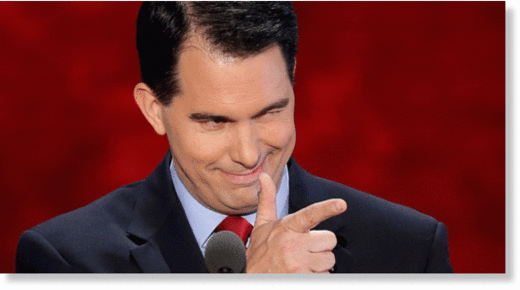 Wisconsin Gov. Scott Walker says he will sign into law a ban on abortions after 20 weeks of pregnancy.
Mr. Walker on Tuesday issued what he called an "open letter on life" in which he stated his support for the ban, saying he expects the Republican-controlled Legislature to pass such a bill.
Mr. Walker, a likely presidential candidate, also says he supports a federal ban.
Putting a ban on abortions after 20 weeks is based on the assertion that fetuses are capable of feeling pain at that point.
Opponents of the ban say such claims are disputed in medical research, while supporters say there is evidence that by 20-weeks gestation, fetuses react to pain stimuli.
The U.S. Supreme Court's landmark 1973 decision in Roe v. Wade allowed states to limit abortions in cases where there's a viable chance the fetus could survive outside of the womb, generally considered to be between 22 and 24 weeks.