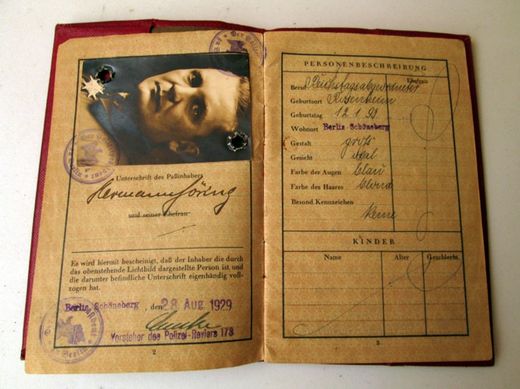 A planned auction in Paris of personal items belonging to Adolf Hitler and Herman Göring has been cancelled.
The Conseil des Ventes Volontaires (CVV) said that the sale at Drouot on April 26 would not go ahead following protests from Jewish organisations. It said that the auction house had decided to cancel the sale.
The Vermot de Pas auction house, which had organised the sale said that it had faced "political pressure" including "insulting emails and phone calls".
The 40 items intended for sale included a monogrammed towel belonging to Adolf Hitler, a wooden chest emblazoned with swastikas, Herman Göring's passport and a 17th-century manuscript presented to Göring in 1935.