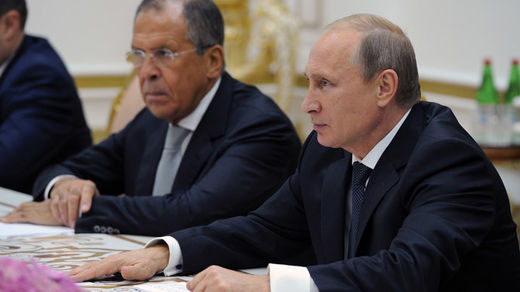 The EU "does not see or is unwilling to see" Russia's efforts to establish peace in Ukraine, Moscow said in response to the bloc's new sanctions. Despite Brussels' "non-constructive" policy, Moscow is committed to helping implement the peace plan.
"We are sorry that the European Union has adopted a new round of sanctions. We have repeatedly expressed our discontent with the previously-imposed sanctions and our disagreement with them.
We also considered them illegal
," Putin's spokesperson Dmitry Peskov said.
The EU decision "is absolutely beyond understanding and explanation," Peskov added, especially given
Russia's recent efforts to help stop the bloodshed in Ukraine and peacefully resolve the conflict between Kiev and southeastern regions.
The presidential spokesman stressed that Brussels either fails to see or "is
unwilling to see the real situation in Donbass and does not want to get informed about the steps the parties are taking towards settlement.
"