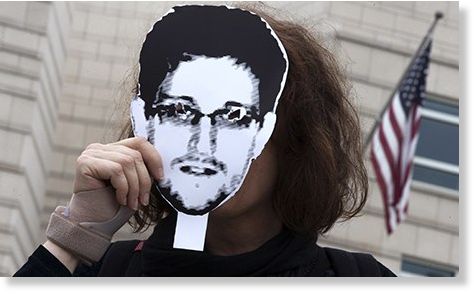 British Conservatives oppose video appearance by NSA whistleblower, which Green MEP says could happen this year
The European parliament is lining up Edward Snowden to give evidence by video link this month, in spite of resistance by British Conservatives, a Green MEP has announced.
Jan Philipp Albrecht, a German Green MEP, said parliamentarians wanted Snowden to appear before the assembly's committee on civil liberties, justice and home affairs (LIBE).
Albrecht said it would represent a great success for the parliament's investigation into mass surveillance of EU citizens.
He said: "Half a year after the first publications from his collection of numerous NSA documents, the truth of which has not so far been refuted, there are still consequences as far as political responsibility is concerned.
The basic political will is there. Now we will need to see if we can get a formal majority for a hearing and hope Snowden can keep his promise to answer questions on the affair."
The LIBE committee would most likely want questions on what role other European information services played in data gathering for the NSA, and whether servers and data networks in the EU were used as part of the process.