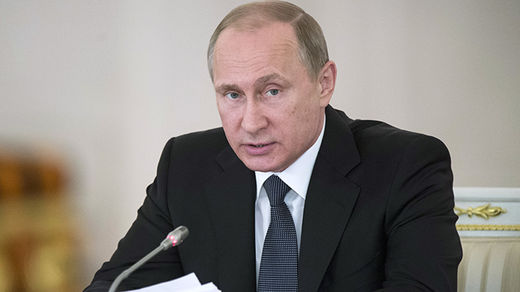 The Russian president has signed a bill
banning the activities of foreign groups that pose a threat to national security or defense capability
, and to
punish those who continue to cooperate with such groups
.
The bill, initially drafted by two opposition MPs, was passed by both chambers of the Russian parliament last week. It tasks the Prosecutor General's Office and the Foreign Ministry with
creating a proscribed list of "undesirable foreign organizations" and to outlaw their activities in the country
. The main criterion for putting a foreign or international NGO on the list is a "threat to the constitutional order and defense capability, or the security of the Russian state."
Once the group is recognized as undesirable, all its assets in Russia must be frozen, its offices closed and distribution of any of its information materials must be banned
.
If the group does not comply with the ban, its leaders and members would face punishments ranging from administrative fines to prison sentences of up to six years for repeated and aggravated offenses. Russian citizens and organizations that continue to work with banned groups would face administrative fines only.