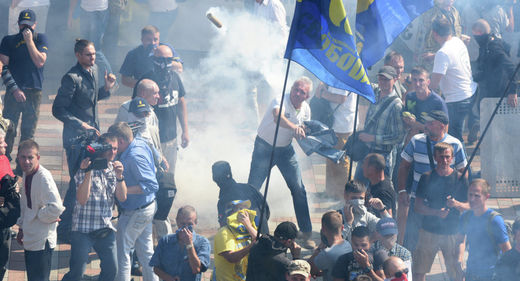 Police in the Ukrainian capital will deploy armored vehicles to patrol the center of the city following Monday's violent riots, an adviser to the interior minister said Tuesday.
According to Ivan Varchenko, downtown Kiev will be patrolled by KaAZ and Cougar vehicles, reinforced police units and 2,200 soldiers from the National Guard and volunteer battalions.
Violent clashes between police and protesters on Monday outside the Ukrainian parliament, Verkhovna Rada, killed at least three and injured over 140 people, mostly policemen and National Guard soldiers.