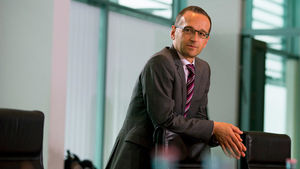 Criminal prosecution is
likely to be expanded on Americans involved in recruiting and supervising activities of German officials
spying for the US intelligence, Germany's Justice Minister Heiko Maas told Welt am Sonntag.
If investigators find a body of evidence that alleged double agents in Germany's federal intelligence service and Defense Ministry have been spying to the benefit of American intelligence,
"the investigation would extend on their feasible patrons,"
Maas
declared
.
According to Welt am Sonntag, the alleged spymaster is the US citizen Andrew M., a 52-year-old international political consultant, who allegedly received confidential military documents from the Germans.
"The law applies to everyone without discrimination," Maas said, stressing that intelligence security laws apply on friendly states either. "Those who do not abide by the law in this country may have to face criminal prosecution," he said.
"Spying among friends is like breaching a diplomatic dam,
" Maas said.
"The evidence for espionage activities is very strong," an anonymous security officer closely familiar with the case told the paper. "If I were the federal prosecutor, I would press charges."
An unceasing row of intelligence scandals, that started over a year ago with revelations of former NSA contractor Edward Snowden, who have revealed that the US has been extensively
eavesdropping
Germans, Chancellor Angela Merkel
included
, for years now.