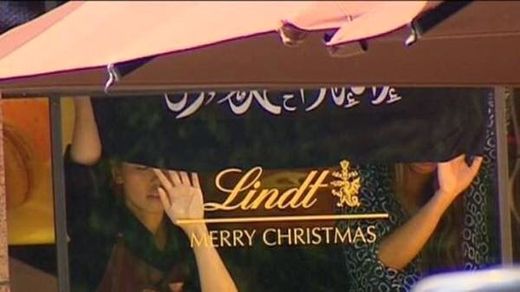 Right on schedule, following a high profile terrorist attack, the government of Australia is now "
investigating new security laws
" and other methods that can be used to gut the civil liberties, privacy, and general way of life of Australian citizens.
Only a day after the Sydney Siege, Australian "lawmakers," intelligence agencies, legal branches, and other government officials sprung into action in order to discuss the possibility of passing yet another law allowing the collection and housing of telecommunication and Internet data of Australian citizens.
On December 16, the Australian Parliament was hearing testimony by Federal Police Commissioner Andrew Colvin who
"warned of 'grave implications' for terrorism investigations if telecommunications companies are not forced to keep phone and internet data."
"I could not understate enough that it would have grave implications for law enforcement's ability in this country to investigate, deter and disrupt potential terrorist acts," Colvin said. He also claimed that, as new Telecom Companies entered the market, there was less data being collected and what data was being collected is being held for shorter periods.
The inquiry comes as part of the Joint Intelligence and Security Committee's "debate" over a third round of oppressive laws regarding phone and computer data collection and retention.
Of course,
since the inquiries conveniently have come on the heels of the Sydney Siege, lawmakers are now asking whether or not these measures could serve to prevent "lone wolf" attacks as well as coordinated acts of terrorism.
A separate inquiry is being requested to determine if these laws could prevent events like the Sydney Siege which appears to be something vastly different from a lone wolf attack and instead more like a state-sponsored event.
Comment:
Considering that the "lone wolf"
Man Haron Monis
was well acquainted with Australian law enforcement, such measures won't prevent any "attacks." The 'debate' is about testing the public reaction and it also serves as a promotional campaign for the upcoming Draconian laws.
An omnipresent all-invasive surveillance state that is constantly "blindsided" by terror attacks carried out by criminals and characters possessing extensive criminal records and who are well-acquainted with that state's law enforcement, media, and even government, is testament to the fact that such surveillance hasn't been and never was intended to serve the public's best interests nor to keep them safe - but rather another system of control and manipulation to allow true dangers to human civilization to endure with impunity.
The committee is also "set to examine the next package of proposed counterterrorism laws" in the very near future.