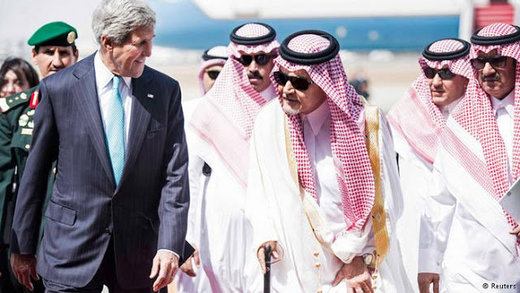 Abdullah Al-Muhaysini runs the judicial system in Aleppo, so how is it that Kerry is defending The Army of Conquest's control on the city?
"We call upon the regime and its supporters to halt their bombardment of
opposition
-held areas, especially in Aleppo, and to lift their besiegement of civilians in accordance with UN Security Council Resolutions 2165, 2254 and 2258...." Secretary of State John Kerry's statement after the failure of the Geneva conference, which the the Higher Negotiation Committee (HNC) withdrew from, following the SAA's successful operations in ending the siege imposed upon the towns of Nubl and Al-Zahraa just North of Aleppo for the past three and a half years.
A source close to Syrian President Bashar Assad said to
Al-Rai
, "
The Americans were caught napping
by the quick advancements on the ground brought on by the Russian offensive,
it turned the tide of the war
and now the Americans are contradicting themselves, UN resolution 2254 reaffirms in point 8 the 2249 resolution (2015)
that all member states should fight against ISIS and Al-Nusra and all other groups, individuals that support them
, and that aforementioned ceasefire will not apply to these groups and individuals and that they ought to be eradicated"
The source elaborates, "Secretary Kerry is not only going against UN resolutions that he himself is quoting, but worse still he is defending Al-Qaeda and their affiliate groups that are run by ex-Guantanamo prisoners, so to stop the military operations around Aleppo against The Army of Conquest is not solely about helping the citizens of Nubl and Al-Zahraa.
The main purpose of such a call is to prevent the SAA from eradicating Al-Qaeda et al from Aleppo and its country side
, these areas are not under siege since they are linked to Idlib and the Turkish border."