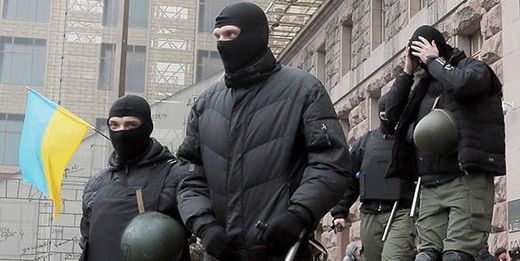 The Ukrainian crisis can be viewed as being composed of several interconnected factors, from the civil war to rampant corruption, and the wider geopolitical ramifications of American confrontation with Russia.
Another relatively overlooked factor is the ongoing conflict over Ukraine's natural resources.
Of particular interest to transnational corporations and their puppet local oligarchs is the 'black earth' of Ukraine.
Black earth or 'Chernozem' is found in two major zones on earth, one of which encompasses sections of Moldova, Russia and Ukraine. Black earth is characterized by its very high fertility and, consequently, its capacity for producing a high agricultural output.
International corporations have long been utilizing
loopholes and political lobbying
in order to overturn a Ukrainian moratorium on land sales to foreigners. By leasing numerous parcels of land these companies anticipate both the Ukrainian government's desperation for money and the
EU obligations
to force open a goldmine of agricultural exploitation.