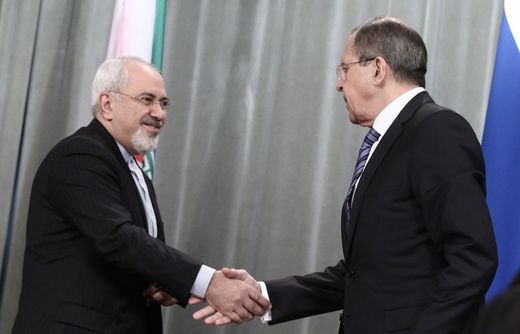 Russian and Iranian Foreign Ministers Sergei Lavrov and Mohammad Javad Zarif during their meeting in Moscow on August 29 will discuss the Iranian nuclear program, the situation in the region and preparation for the Caspian summit, which will be held in the Russian city of Astrakhan in the autumn this year.
Russian-Iranian relations based on principles of friendship and mutual respect for interests of each other,
political contacts and practical cooperation have been actively developing in recent time
, the ministry said in a statement on Thursday in connection with the planned visit by the Iranian foreign minister to Moscow.
A number of important documents are expected to be signed during the Caspian summit, the ministry said.
Russia and Iran seek to unite efforts to accelerate their social and economic development, first of all to increase bilateral trade volumes.
Russian-Iranian cooperation may have a positive effect on the situation in the Middle East and create additional conditions to ensure security and stability in the region, the ministry said.