Comment: It's been 51 years. America died the day they shot JFK. What could have been a great country has only declined further into madness, brutality, gross inequality, covert totalitarianism, and cold, base psychopathy. But even in death, President Kennedy lives on, as an idea, an idea of what could have been, and what humanity still has to overcome. And ideas are bulletproof. Let his murder be a reminder, not only that there are forces on this planet that will stop at nothing in order to achieve their cynical goals of total control, but also of the alternative: that there is something worth fighting for. It is small and it is fragile, but it is the only thing worth having. And try as they might, the psychopaths ruling our planet will never take that away from us.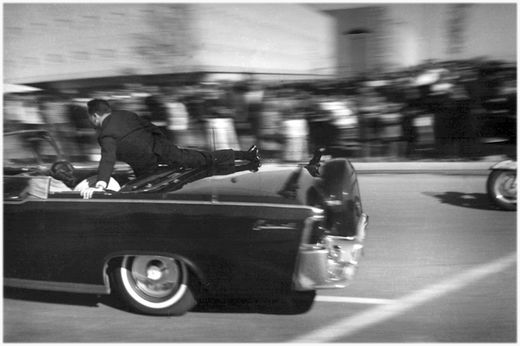 Every year, without fail, the president dies all over again. For a few days every autumn, the entire media is overwhelmed by those haunting photos from Dallas. Those cruelly happy and innocent pictures of a young president smiling and waving at bystanders, the first lady clutching a bouquet of roses. With their soft, prelapsarian colors, they seem to hail from another universe -
one that has been stolen from us
.
Perhaps it is that feeling of loss that explains the lingering sense of grief over John F. Kennedy's assassination year after year, when the anniversaries of other, equally shocking events - from Pearl Harbor to 9/11 - are generally quieter affairs.
But there is also something unfinished about Kennedy's death, a lingering suspicion that no one has ever been able to banish.