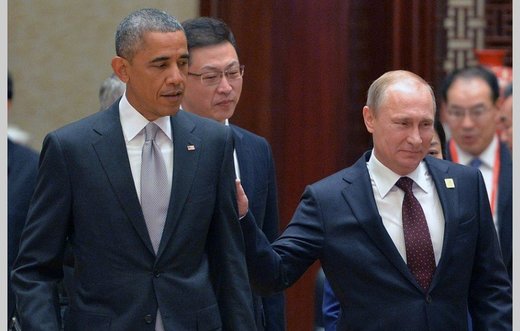 Russian President Vladimir Putin has already won in Syria, according to journalists from
The New York Times
, which became possible due to the "helplessness" of American President Barack Obama. He turned Syria into "a bloody graveyard of American beliefs."
The publication stated that Putin's systematic policy ensured the success of Russia's actions in Syria, as well as "the senselessness" of the US administration.
The author, Roger Cohen, notices that Washington only demonstrates the visibility of activities in Syria. Cohen is confident that American statements - "are just words" and actually "music in Syria is ordered" by Vladimir Putin. Especially because of the inaction of Obama, writes Stratfor.
In addition, the author believes that although the Syrian army are successfully defeating the militants on the territory, it is not a decisive fact in the fight against ISIL. Being almost completely surrounded, Aleppo could become the Syrian Sarajevo, the publication notes. Blame belongs to the "helplessness" of the U.S. government.