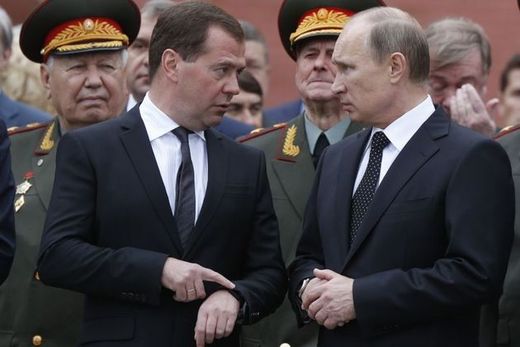 President Obama authorized the Treasury Department on Thursday to impose sanctions on "individuals and entities" responsible for Russia's military takeover in Crimea or for "stealing the assets of the Ukrainian people."
The financial measures, and a separate ban on U.S. visas, are part of the administration's effort to squeeze Russia into pulling back its troops in Crimea, an autonomous, pro-Russia region of Ukraine that does not recognize the country's new Western-backed leaders.
The U.S action came as European Union leaders gathered in Brussels to consider similar measures. "Our international unity is on display at this important moment," Obama said in a statement at the White House.
But E.U. measures ultimately fell somewhat short of those imposed by the United States. In a communique, the Europeans said that they will "decide on additional measures, such as travel bans, asset freezes" and cancellation of an upcoming E.U.-Russia summit, "in the absence" of Russian movement and results within the next few days.
Obama dismissed as "unconstitutional" a planned referendum in Crimea over whether people there want to remain part of Ukraine, saying that "any discussion about the future of Ukraine must include the legitimate government of Ukraine."
"In 2014," he said, "we are well beyond the days when borders can be redrawn over the heads of democratic leaders."