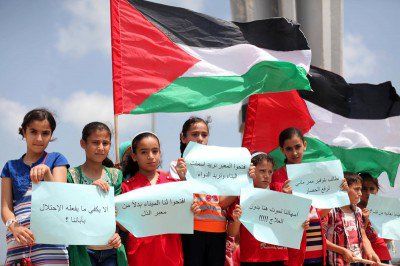 Israeli forces boarded and commandeered the Marianne on Monday, one of four boats that were bound for Gaza in the latest attempt to break the tight Israeli siege of the occupied territory.
At around 2 am Gaza time
Marianne
was surrounded by three Israeli navy boats while in international waters more than 100 miles off the coast of Gaza, organizers Freedom Flotilla III
said in a press release
.
"After that we lost contact with the
Marianne
and at 05:11 am (Gaza time) the IDF [Israeli army] announced that they had 'visited and searched' Marianne," the press release states. "They had captured the boat and detained all on board 'in international waters' as they admitted themselves. The only positive content in the IDF announcement was that they still recognize that there is a naval blockade of Gaza, despite the Netanyahu government's recent denial that one exists."