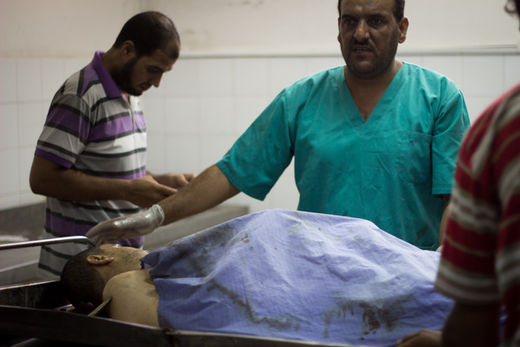 Doctors treating patients in Gaza have accused Israel of using experimental weapons on Palestinian civilians.
Addressing reporters at a press conference on Sunday, Youssef Abul Resh, undersecretary of the health ministry in Gaza,
said
, "Medical teams have registered injuries consistent with those caused by DIME [dense inert metal explosives] and other banned weapons."
He added, "Israel has mercilessly targeted Palestinian civilians, leaving many of them with life-threatening injuries and future handicaps."
In the last week, Israeli airstrikes have
killed
more than 190 people,
eighty percent of them civilians
, including at least
34 children
.