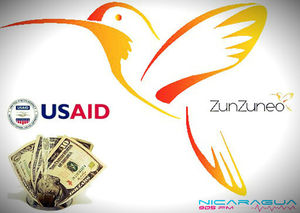 The regime change industry is a scam
The US government's attempt to utilize social media in an effort to subvert the Cuban government dramatizes how and why such efforts are not only doomed to failure, but also why they have nothing whatsoever to do with the cause of liberty. Last month, the Associated Press
exposed
the provenance of ZunZuneo, a Cuban version of Twitter that was covertly originated, run, and financed by the US Agency for International Development (USAID), a US government agency that supposedly engages in "humanitarian" work around the world - but which has a
long history
of functioning as a key cog in Washington's regime-change machine.
The plan was to create a platform using non-controversial non-political content - at first - to lure in a substantial audience, and gradually introduce political messages which would create "smart mobs" that would - unknowingly - do Washington's bidding. The key word here is
unknowingly
- deception was the methodology of these social media "entrepreneurs," who hid the origins of the service using a series of front companies registered in the Cayman Islands. A USAID document cited by AP defined the project as aiming to "renegotiate the balance of power between the state and society." In reality, however, the aim was to renegotiate the
balance
of power between the Cuban government and Washington, giving the latter an advantage in its efforts to manipulate the Cuban people and eventually install a regime more favorable to the US.
That, at least, was the ostensible goal. But if we look at what really happened with this "
cockamamie
" project - as Sen. Patrick Leahy dubbed it - even this is called into question.
The idea was to set up a text messaging system that would enable Cubans to communicate with one another cheaply. In order to disguise the source of the messages, Creative Associates, described in the AP piece as a "Washington, D.C., for-profit company that has earned hundreds of millions of dollars in U.S. contracts," would set up "mirrors" around the world to mask the source. They went to great lengths to disguise the effort as a commercial enterprise, using phony ads to convey that impression and staying away - at least initially - from overtly political messages.
Another company, Mobile Accord, was brought on board to deal with the technical aspects of the project: they began assembling a vast database that, unknown to the thousands of Cuban subscribers, included the "political tendencies" of users as well as their basic information: age, gender, location, "receptiveness," etc.
Yet the founders of the project saw that it was just a matter of time before ZunZuneo was outed as a platform sponsored by the US government. Their solution was to set up a front company that would go "independent," with a CEO at its head who knew nothing of its origins. However, the project would still somehow retain its political character as an element in Washington's regime-change strategy.