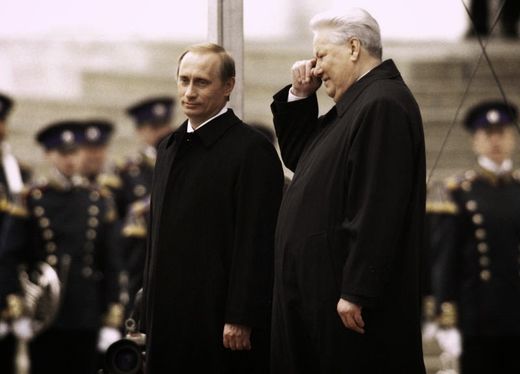 Fifteen years ago, on March 26, 2000 Vladimir Putin was first elected to the post of the President of Russia. After coming to power in difficult times,
he not only managed to keep the country united
. 15 years later we can say:
we have again become a superpower with a developed economy, industry, a powerful army and navy
. And maybe not everything is smooth today. But then, 15 years ago, many people actually thought that the country was finished. However,
Putin has managed to prove to the Russians and the whole world that we can not be easily defeated
.
In fifteen years, thanks to the "swift tiger," as President Vladimir Putin is called by Chinese journalists, our country is once again referred to with respect.
We have decided to make our own rating of achievements of Vladimir Putin and his team in the last 15 years, helped by experts from
Nightly Moscow
:
1. THE SALVATION OF RUSSIA FROM DISINTEGRATION
Alexei Mukhin, political scientist, Director of the Center for Political Information:
Putin's role in preserving the unity of Russian Federation is primary. The change in the territorial-administrative division of Russia, the creation of seven federal districts allowed to first slow down and then reverse the processes that were leading to a direct collapse of Russia into several pseudo-state entities. Fortunately, Boris Yeltsin timely sensed what was happening, and resigned as President. And Vladimir Putin in time identified existing threats and took a number of preventive measures.