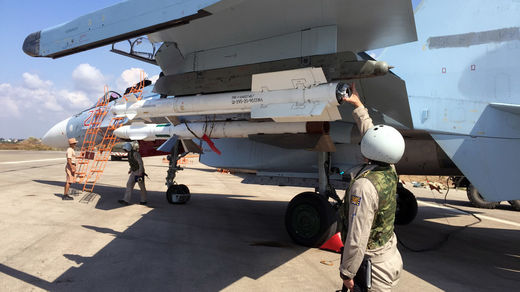 The Russian Defense Ministry and the Pentagon are working on an agreement to coordinate military flights in Syria, according to Russia's Defense Ministry
.
"The Russian Defense Ministry has responded to the Pentagon's request and promptly considered the American proposal on coordination of actions in the framework of the fight against the terror group ISIS," Defense Ministry spokesman Igor Konashenkov said, as quoted by TASS.
He added that "in general, these proposals could be accepted for implementation."
The General Staff "in principle" supports the agreement proposed by US colleagues, Russian Deputy Defense Minister Anatoly Antonov said on Tuesday.
"Unfortunately, the US is reducing our coordination only to its technical aspects - that is between our pilots during their missions," he said, following a meeting with Defense press attachés from several countries including the US.