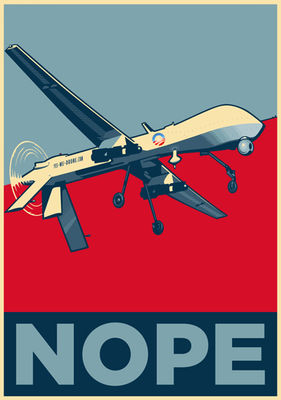 An American drone crashed into the runway at Niger's main international airport on Monday, damaging it and shutting the facility down for hours, the US military has confirmed, adding that there were no casualties or injuries.
The crash occurred in the early morning around 3:40 am at Diori Hamani International airport, according to AFP, which added that the runway was closed for nearly nine hours to enable crews to repair the damage.
In a statement by the US Air Forces in Europe and Africa, it was revealed that the drone was an unarmed MQ-9 Reaper, which is remotely operated and capable of maintaining airborne surveillance efforts for dozens of hours.
"The US government is working closely with the government of Niger to secure the scene and mitigate inconveniences caused by the incident," the statement read, as quoted by AFP. "The cause of the incident is currently under investigation."
The use of surveillance drones over Niger has been a common occurrence since 2013, when the United States started the practice in an attempt to bolster French troops battling Islamist militants in neighboring Mali. Roughly 1,200 French soldiers are trying to contain an insurgency that erupted in 2012.