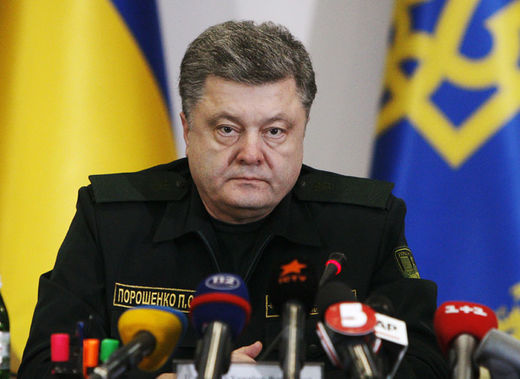 Ukraine's President Pyotr Poroshenko congratulated Donetsk residents with Donetsk City Day on Sunday and vowed to restore the buildings and infrastructure destroyed by the Ukrainian army's shelling.
"I congratulate Donetsk residents with their City Day. We'll necessarily restore the towns and villages that were destroyed.
Donbass is and will be Ukrainian
," Poroshenko wrote in his Facebook account.
Donetsk residents were earlier congratulated by Head of the Donetsk People's Republic (DPR) Alexander Zakharchenko.
"I congratulate you heartily with the City Day holiday, which we're celebrating for the first time as residents of the capital of an independent state," Zakharchenko said.
"I'm convinced that Donetsk residents' industriousness and courage, their firm character and love for their home city will help restore Donetsk and soon a new stage will begin in the development of the Donbass region," Zakharchenko said.