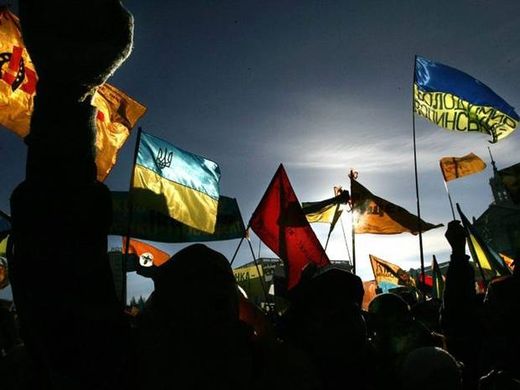 Much recent comment on Ukraine in the British press has been marked by a barely forgivable ignorance about its history and politics, an overhasty willingness to put the blame for all its troubles on Vladimir Putin, and an almost total inability to suggest practical ways of bringing effective Western influence to bear on a solution.
So perhaps we should start with a short history lesson. A thousand years ago Kiev was the capital of an Orthodox Christian state called Rus with links reaching as far west as England. But Rus was swept away by the Tatars in the 13th century, leaving only a few principalities in the north, including an obscure town deep in the forests, called Moscow.
What became known as Ukraine - a Slav phrase meaning "borderlands" - was regularly fought over by Tatars, Poles, Lithuanians, Russians, Turks, Swedes and Cossacks. One large chunk, including Kiev itself, joined Russia in the 17th century. Galicia in the west fell to the Austrians in the following century, but was taken by Poland after the First World War, when the rest of Ukraine joined the Soviet Federation. Churchill, Roosevelt and Stalin handed Galicia and its capital Lviv to Ukraine in 1945. All these changes were accompanied by much bloody fighting.
Ukraine's Crimean peninsula followed a different but equally tumultuous path. The seat of a powerful and predatory Tatar state, it was conquered and settled by the Russians in the 18th century. Stalin deported its Tatar minority in 1944 because, he said, they had collaborated with the Germans. They were later allowed to return. Crimea only became part of Ukraine in 1954, when Khrushchev gave it to Kiev as a present.