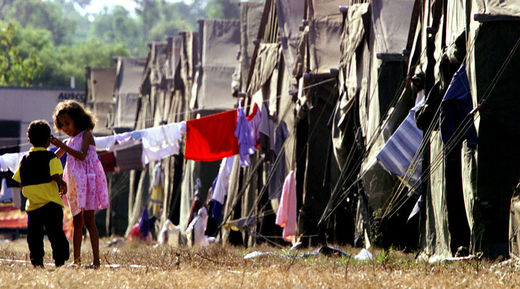 A former guard at Australia's infamous Nauru immigrant processing center has come out with shocking testimony pointing to waterboarding, saying he witnessed inmates coughing up water as they were leaving guarded tents.
The former Wilson Security guard had walked back on his earlier statement that he had witnessed asylum-seekers being actually waterboarded at Nauru. However, John Nichols told a Senate inquiry that he saw what pretty much amounted to direct evidence of the practice that first gained widespread notoriety at the United States' Guantanamo Bay prison, which involves simulated drowning.
He further said he had heard guards
"brag openly"
about the activity.