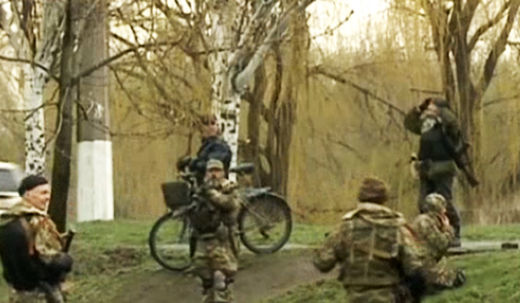 Protesters rallying in support of federalization said one their activist and two members of the ultra-nationalist Right Sector group were killed in the operation in east Ukraine's town of Slavyansk on Sunday. A total of three people have been killed: two from the so-called Right Sector and one on our side, Nikolai Solntsev, an activist of the protest movement, told, RIA reports.
Two other pro-federalization protesters were injured, he said adding that protesters in neighboring Donetsk were preparing to transport the injured people from Slavyansk to the local hospitals.
Earlier reports said some 150 armed men from the radical Right Sector movement had arrived in Slavyansk to participate in the special operation against pro-federalization protesters.