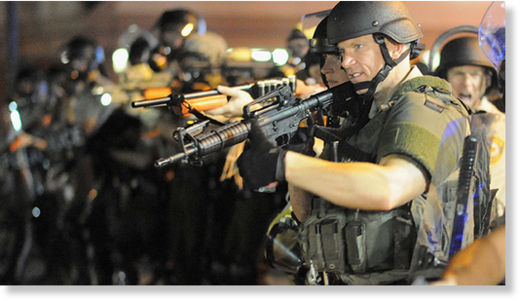 A Russian ruling party MP has reacted to Washington's criticism of the sentences given to participants of 2012 Moscow riots, saying that under similar circumstances the US police would use lethal force against protesters.
Alyona Arshinova of the United Russia parliamentary caucus emphasized that
the sentences
in the so called Bolotnaya Square case had been given only to those who had attacked law enforcement officers, and US laws provide that police can use firearms in such circumstances.
"US law enforcers can use firearms even in less straightforward situations. One example of this was the tragedy in the town of Ferguson." The lawmaker told the RIA Novosti news agency on Tuesday.
Arshinova's reaction was prompted by US State Department spokesperson Marie Harf who on Monday started her press briefing with a statement that the US was "deeply concerned" about the sentences handed down to four Russians who had been found guilty of attacking police and participating in mass riots in Moscow in May 2012. The US officials called the whole Bolotnaya Square process "politically minded" and added that it had been "marked by a lack of due process," without going into details.
MP Arshinova said the State Department officials should "start looking for the plank in their own eye."