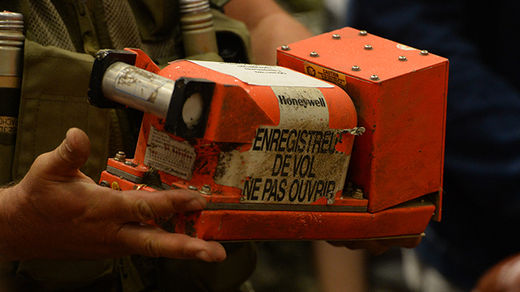 Ukraine says analysis of the black box flight recorders from the downed Malaysia Airlines plane shows it was destroyed by shrapnel from a rocket blast.
Dutch investigators, however, say they have not shared data with Kiev, calling the claim "premature."
The Ukrainian Security Council on Monday said that passenger flight MH17 crashed in eastern Ukraine due to "massive explosive decompression."
The spokesman for the Council, Andrey Lysenko, told a news conference in Kiev the information came from experts analyzing the recorders from the plane that came down in territory held by anti-government forces in eastern Ukraine on July 17, killing all 298 passengers on board.
However, the Dutch Safety Board (DSB), which is heading the investigation into the crash, was puzzled by statements coming from Kiev. According to DSB spokeswoman Sara Vernooij, the "premature" release of details of MH17 black boxes is "not in the best interest of the investigation."