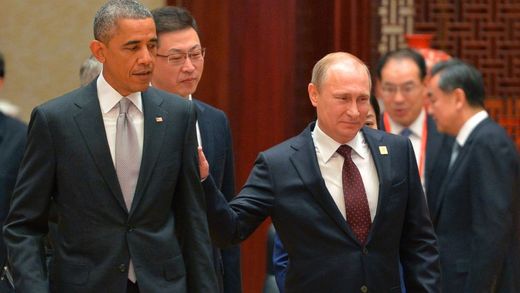 This is bizarre. The recent two summits (APEC and G20) have, I would argue, ended up as a disaster for the US and its allies (see
here
,
here
and
here
) while
Russia, China and the rest of the BRICS are clearly in control of the situation
, yet there are still those who believe the western corporate media which wants to portray Putin are Russia as "weak".
I suppose in our age of virtual reality perceptions are everything, and in this case such perceptions are clearly molded by exposure to the western corporate media whose brainwashing skills are nothing short of amazing. But let's look at the facts.
The single biggest development which came out of these two summits is that
Xi Jinping has clearly and, for the first time, openly shown that he fully support Putin and Russia
.