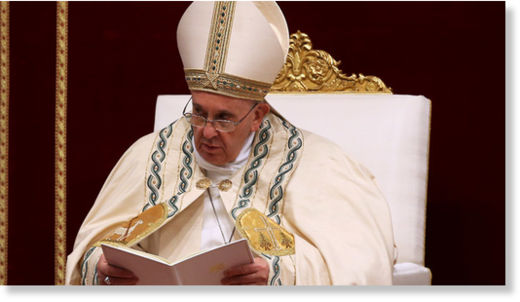 Pope Francis honored the 100th anniversary of the slaughter of Armenians by Ottoman Turks and called it "the first genocide of the 20th century." His comments have angered Turkey, which has recalled its Vatican envoy.
At Sunday's mass in the Armenian Catholic rite at Peter's Basilica the Pope said he had a duty to honor the innocent men, women, children, priests and bishops who were murdered by the Ottoman Turks.
"Concealing or denying evil is like allowing a wound to keep bleeding without bandaging it," said the pontiff.
He said that humanity had lived through three periods of massive and unprecedented tragedy in the 20th century. "The first, which is widely considered 'the first genocide of the 20th century', struck your own Armenian people," he said.
Scholars and historians estimate that as many as 1.5 million Armenians were killed by Ottoman Turks around the time of the First World War.
Turkey accepts that many Christian Armenians died in fighting with Muslim Ottoman soldiers at the beginning of 1915, but says the numbers are massively inflated and that they were killed in war.