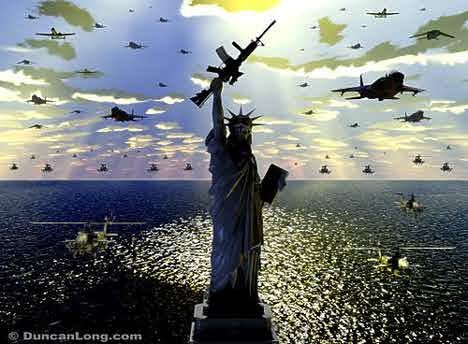 The whole world is paying a high price for the US military adventurism across the global, says Dirk Adriaensens, author and journalist from Belgium.
Russian President Vladimir Putin is "totally correct" in saying that the United States is undermining the global security, Adriaensens told Press TV on Saturday.
In a speech to a group of political scholars in Russia's Black Sea resort of Sochi on Friday, the Russian president said US foreign policy has made the world a more dangerous place.
Citing the wars in Iraq, Libya and Syria, Putin said the United States was now "fighting against the results of its own policy."
As part of the strategy put forth in 1997 by the Project for New American Century, the United States is attacking, occupying, and intervening in "some fourteen countries," Adriaensens said.
With respect to "the investment in the military and national security," he said, "no other country comes within light years of the United States."
"The defense budgets of the next 30 countries combined are less than the budget of the Pentagon," Adriaensens continued. "They have military bases everywhere."
"Who is flying drones and bomb(ing) people on foreign soils?" he asked. "It's not Vladimir Putin, it's the United States."