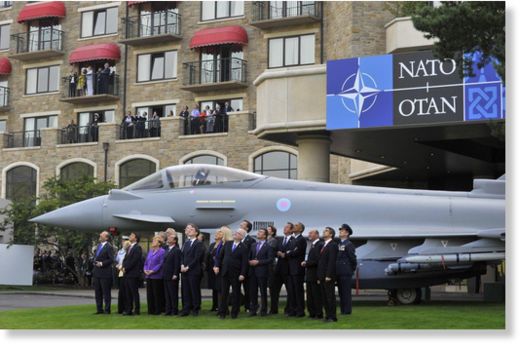 The North Atlantic Treaty Organization (NATO) is a war-prone institution that poses the biggest threat to world peace. Since the disappearance of the Soviet Union, which turns out to be the greatest disaster for the stability of the international system, NATO expansionism and aggression is rampant. Although NATO was established to contain the Soviet Union, in reality, however, it has always been a complacent vehicle for U. S. hegemony.
After the Soviet break-up, NATO's illegal expansion in Eastern Europe was relatively successful as long as Russia kept quiet. President Vladimir Putin's speech at the Munich Security Conference in 2007, more accurately a gathering of Western war-hawks, should have rung the warning bells in the West. Explicitly, Putin scorched the U. S. for its policy and warned of NATO's expansionism eastward and the deployment of a missile defense shield that was directed at Russia.
Despite Putin's admonition and the disaster NATO has created in Afghanistan, Iraq, Libya, Syria, Yemen, parts of Africa and the Ukraine, this military alliance seems to have learned nothing from its mistakes in the past. The voracity for world domination by the U. S. Empire seems insatiable. It doesn't make any difference who sits in the White House. U. S. Presidents differ only in nuances.