Less than one month after killing more than 2,100 Palestinians in Gaza, including over 500 children, Israel is hosting its annual drone conference.
Organized in partnership with the US embassy
in Tel Aviv, "
Israel Unmanned Systems 2014
" offers Israeli military firms an opportunity to flaunt the performance of their products, many of which were tested on Palestinians in the besieged Gaza Strip this summer.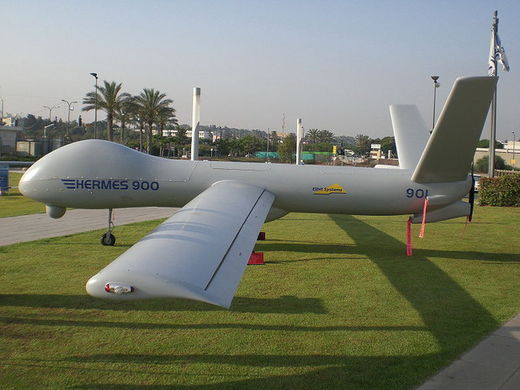 Palestine has long served as a laboratory for Israel's ballooning "homeland security" industry to test and perfect weapons of domination and control, with disenfranchised and stateless Palestinians serving as their lab rats.
Speaking to the German magazine
Der Spiegel
last month, Avner Benzaken, head of the Israeli army's "technology and logistics" division - a unit "comprised largely of academics who also happen to be officers" -
explained
the benefits of this occupation.
"If I develop a product and want to test it in the field, I only have to go five or ten kilometers from my base and I can look and see what is happening with the equipment," said Benzaken. "I get feedback, so it makes the development process faster and much more efficient."
Comment:
Take a moment to appreciate the sheer psychopathic viciousness of Benzaken's remark. He is talking about killing defenseless men, women, and children, but to him it's just "testing" and "feedback".
Like this: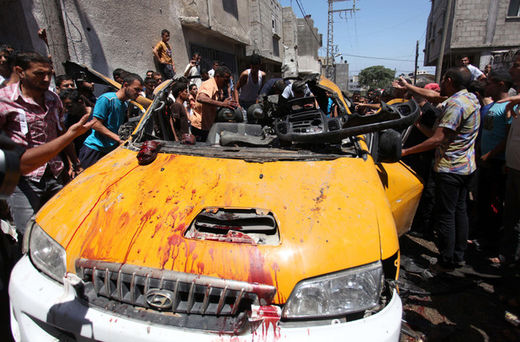 Easy access to a

captive population to
experiment on
allows Israeli weapons manufacturers to market their products as "combat-proven,"
a coveted label that gives Israel a competitive edge in the international arms trade. Israel's suppression technology is then
exported to regimes
that are similarly invested in subjugating the poor and marginalized.
This dystopian arrangement has paved the way for Israel, a country the size of New Jersey, to rank among the globe's
top five largest arms exporters
and to become the world's
number one exporter of unmanned aerial vehicles
(UAVs), or drones.