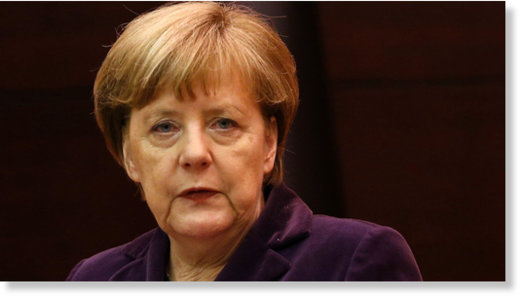 While Western powers and their ME allies made clear they do not support Russia's play in Syria since it upsets their own political ambitions, the latest round of propaganda takes the game of geopolitics to the Land of Oz.
German Chancellor Angela Merkel is leading the neocon pack down the little yellow brick road, throwing outrage and words of condemnation on what she describes as the unbearable suffering of civilian populations in Syria.
Well, that's nice... if only her words were not so completely hypocritical and - I would personally add - revolting political posturing.
So now Chancellor Merkel is worried about Syrian civilians and the hardships of war! Was she asleep under a rock for the past five years, or did she somehow confuse her support for 'moderate' Wahhabists in Syria and Iraq as an act of mercy for those communities living under the boot of Terror's black flag? Interesting how war refugees and the welfare of civilians are conveniently rationalized for very politically motivated attacks against Russia, Iran, and all those non-aligned powers, which have systematically denounced Western imperialism and covert interventionism.
"We're not only shocked, but also outraged, at what's happened in terms of human suffering in the past few days for tens of thousands of people through bomb attacks, including attacks above all from Russia," Merkel told reporters in Ankara this Monday on the side-line of a meeting with Turkish Prime Minister Ahmet Davutoglu.