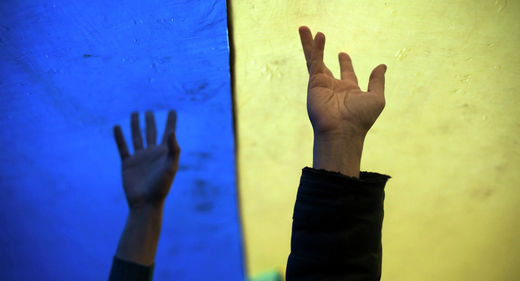 The Ukrainian elites, which receive upon the division of the Soviet inheritance everything necessary for the successful state building, by their own actions brought the country to the brink of a collapse.
Ideal starting conditions
Politics and history are not pre-determined. The "project Ukraine" living its last days was not doomed from the start.
Suddenly emerged new country had the world's 10th economy. It housed on its territory 40% of the Soviet military industry and 60% of the heavy industry. Well-developed agriculture was not only able to provide enough to cover domestic needs but also to actively export agricultural products.
The network of the railroad and highways, long-distance pipelines, several large warm water ports more than covered the needs of the foreign trade but also had an almost unlimited potential for transit. The Ukraine's population was 52 million, and the demographic dynamics in 1991-1992 was still positive. The country possessed highly trained work force, a well developed system of personnel training for the industry and agriculture, high quality scientific base.
All these goods were protected by half a million-strong group of the Soviet Army - the largest in the USSR -armed with the most modern weapons, since it was deployed at the peak of the potential main offensive.