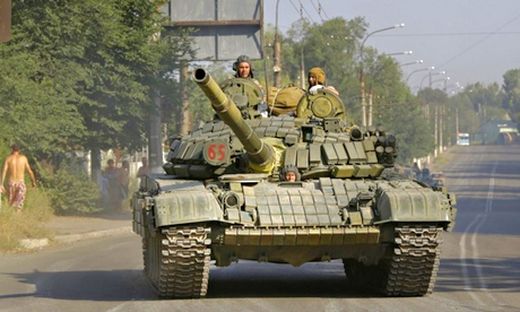 Russian and Ukrainian foreign ministers are meeting in Berlin for the first time in weeks for talks aimed at ending the conflict in eastern
Ukraine
, where there was heavy fighting over the weekend for control of the city of Luhansk.
The meeting between Pavlo Klimkin of Ukraine and
Russia
's Sergey Lavrov is being attended by their German counterpart Frank-Walter-Steinmeier and France's Laurent Fabius. Steinmeier said in a statement before the talks:

"It is all about finding a roadmap towards a sustainable ceasefire and a framework for effective border controls. Only in this way can eastern Ukraine calm down and Kiev continue a national dialogue that appropriately involves the people in the east."

Steinmeier warned that "a simple recipe does not exist". He added: "That is why it is so important in my view that we all sit down at a table at this time."

Comment: Klimkin represents his puppet government which only knows how to cook by the recipe of US military and political advisers.