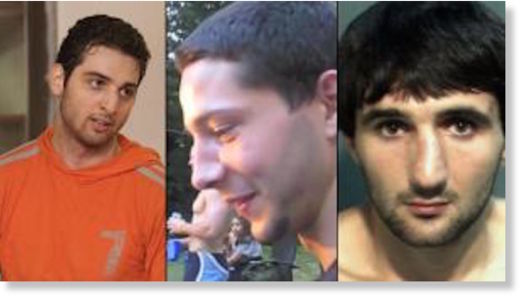 With the official government narrative of the 9/11 attack filled with a plethora of lies that have since been subsequently exposed, the next biggest "war on terror" event on US soil that the feds failed to stop was the April 2013 Boston Marathon bombings. And now the lone living suspect from that horrific crime that killed three people,
left 17 limbless
and injured 264 victims (though that number's been accused of being
purposely inflated
) has now been found guilty of all 30 counts after the jury's 11 hour deliberation earlier this week. As we mark the second anniversary of this tragic event and the second and final phase of the trial beginning on Monday that will decide the fate of Dzhokhar Tsarnaev - whether he'll live out the rest of his life in prison or be put to death, a critical review of preceding events and developments surrounding his high profile, extremely significant case seems both timely and much needed.
Despite Dzhokhar Tsarnaev pleading not guilty to the 30 counts (17 carrying the death penalty) he was charged within a week after the April 15th bombings in 2013, his lead defense attorney Judy Clark several days ago
conceded to the jury that her client was guilty
in her closing argument.
Apparently blaming the dead brother whose due process was denied became Dzhokhar's only defense strategy. The defense team insisted that he was coerced and bullied by his older brother into committing alleged acts of terrorism. Considering no real solid proof other than photos placing Dzhokhar and older brother Tamerlan both wearing backpacks at the scene of the crime where the two bombs exploded was even presented at the trial, no justice for either the Tsarnaevs nor the many victims can possibly come from this guilty verdict.
If the purpose of the US judicial system in criminal trials is to ensure that all factual evidence surrounding an alleged crime or crimes be accurately and fairly presented so that the jurors can properly assess the best semblance of the truth as presented by both prosecution and defense in order for the jury to adjudicate and decide a defendant's true guilt or innocence, this trial was a complete travesty of justice. And if a basic tenet of the justice system in the United States holds that a defendant is considered innocent until proven guilty, then again this verdict outcome is an obscene farce and a shameful joke exposing America's justice system for its gross injustice.
Just as the 9/11 commission failed to adequately address and answer dozens of questions that its official narrative failed to deliver, and years earlier the Warren Commission failed JFK and America, so does the prosecution's case of evidence of Tsarnaev's guilt fail to be convincing, much less provide definitive and unequivocal proof that the 21-year old Chechen American with his brother committed the Boston Marathon crimes.