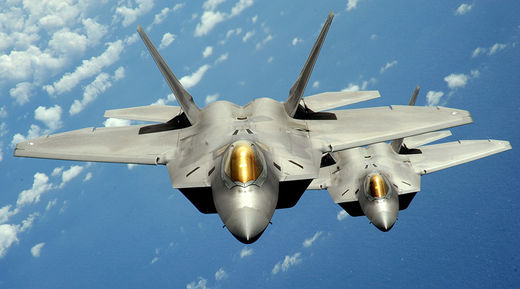 The US Air Force said its F-22 Raptor stealth fighters will be sent to Europe to show "commitment to the security and stability" of its allies. The Air Force Secretary tied the move to the US' "approach to Russia," linking it to the crisis in Ukraine.
The deployment, slated to occur "very soon," was described as part of the "European Reassurance Initiative," Air Force Secretary Deborah Lee James said at a Pentagon briefing on Monday. She added that it was "to support combatant commander requirements" in the region.
James said Russia's "military activity" in Ukraine continued to be of great concern to the US and its European allies, and that the deployment of the F-22s was "certainly on the strong side of the coin." She also quoted Defense Secretary Ash Carter, who said last week, "Our approach to Russia needs to be strong and it needs to be balanced."