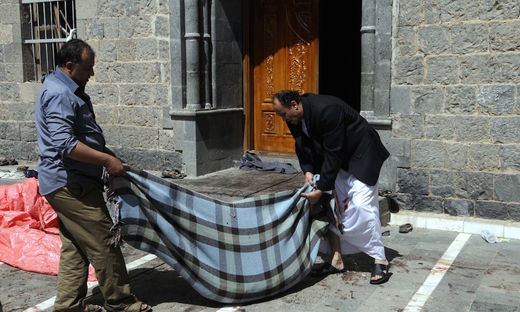 I've been wondering: is everyone meant to be impressed by the latest "ISIS" attacks in Yemen, where someone detonated 5 bombs inside Mosques packed with innocent men women and children, killing 130? Or what about "ISIS" gunning down 23 tourists in a Tunisian museum? Do the perpetrators of these atrocities think that gunning down defenseless people in order to spread fear of Muslim terrorists makes them special? Because it really doesn't. It makes them despicable degenerates, the shit on the sole of the shoe of the human race.
Rather than give in to these crass efforts to make us afraid, we should respond, if only in our own minds, with not only righteous indignation and complete and utter contempt for the cowards who perpetrate these acts against innocent people and those in the Western media who encourage us to submit to this asinine manipulation. Such people may see themselves as masterminds or evil geniuses, but objectively, they're lower than pond scum on the evolutionary ladder. That's a funny image, a bunch of pond scum imagining itself as ruler of the world.
And I'm sorry, but the 'suicide bomber' nonsense doesn't fly with me. When you detonate a bomb in a room packed full of people, it's pretty easy to claim it was a 'suicide bomber' when there's no realistic way to prove or disprove that allegation. In fact, if someone wanted to create 'eyewitness testimony' to the presence of the 'suicide bomber', how hard would it be to place the bomb in the building beforehand, and when a guy wearing a backpack walks in, detonate the bomb and identify him as the 'suicide bomber'?