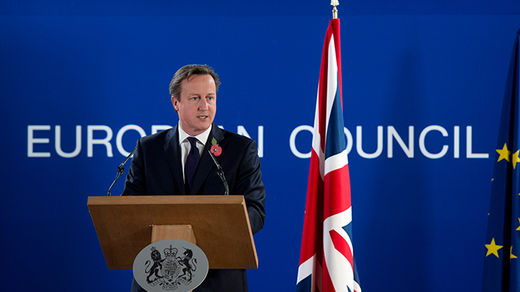 EU finance ministers have agreed to emergency talks after British Prime Minister David Cameron challenged a demand from the EU for an extra £1.7 billion by December 1, because the UK economy has done better than other EU members since 1995.
Cameron interrupted a meeting of EU leaders to tell Jose Manuel Barosso, the head of the European Commission, that the demand for extra cash from the UK was unacceptable.
The Prime Minister emphasized that a lot of money was being demanded and that it was not just a problem of dealing with Euroskeptic sections of the British media and public.
The demand from the EU will add about a fifth to the UK's annual contribution of £8.6 billion (US$13.8 billion).
The bill comes after the EU modified how it works out how much each state should pay based on national income. The surcharge now includes estimations from illegal trade in the so-called black economy, such as prostitution and drugs.
"It is not acceptable, it an appalling way to behave," Cameron told a press conference in Brussels on Friday. "I'm not paying that bill on December 1. If people think I am they've got another thing coming. It is not going to happen."
A spokesman for the British government said they would be pressing Brussels to explain the bill and that the amount of money they were demanding needs "a full political-level discussion."
"This money the European Commission was not expecting and does not need, and we will be working with other countries to do all we can to challenge this," said a British spokesman.
Cameron was supported by Matteo Renzi, the prime minister of Italy, who has also been hit for extra payments by the EU.