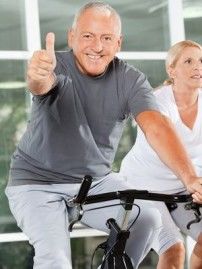 Virtually everyone would agree that exercise improves health, but the mechanisms by which it actually produces those benefits have been challenging to tease out.
Fitness research has come a long way though, and modern science has made a number of interesting observations that help explain how
exercise
affects your body to improve your health.
Part of the answer lies in its ability to affect genetic expression; activating some genes, and deactivating others.
A previous
New York Times
article
1
delved into the latest research on this front, noting that:
"The human genome is astonishingly complex and dynamic, with genes constantly turning on or off, depending on what biochemical signals they receive from the body. When genes are turned on, they express proteins that prompt physiological responses elsewhere in the body."