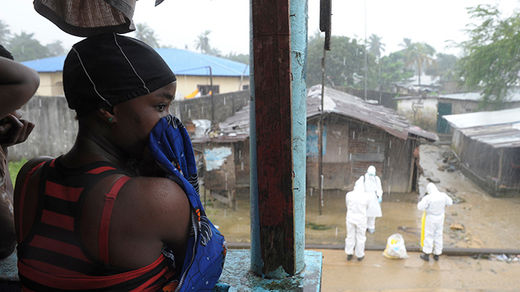 Thousands of new Ebola cases are expected this month in Liberia, where the deadly disease is spreading exponentially and has already killed over 1,000 people, according to the World Health Organization (WHO).
"Transmission of the Ebola virus in Liberia is already intense and the number of new cases is
increasing exponentially
," the WHO said in a statement on Monday."
Many thousands of new cases are expected in Liberia over the coming 3 weeks
."
The United Nations agency said that conventional methods to control the outbreak of the virus "are not having an adequate impact in Liberia."
Out of all the nations hit by the disease,
the West African country has the highest number of reported Ebola cases and deaths.
"
The case-fatality rate, at 58 percent, is also among the highest
," the WHO said. As of September 8, over 1,000 people have died out of nearly 2,000 cases.