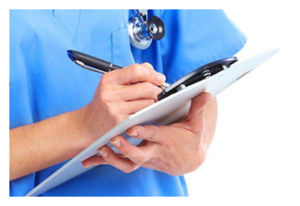 At least one in 20 U.S. adults, or 12 million people yearly, may be misdiagnosed when they go to see their doctors, a new study suggests.
What's more, researchers estimated that about half of these diagnosis errors could lead to serious harm, such as when doctors fail to follow up on "red flags" for cancer in patients who are ultimately diagnosed with the condition.
The findings "should provide a foundation for policymakers, health care organizations and researchers to strengthen efforts to measure and reduce diagnostic errors," the researchers wrote in their study.
Many previous studies on patient safety have focused on issues in hospitals, such as
hospital-related infections
and medication errors, the researchers said. Estimating the number of misdiagnoses in patients who are not admitted to the hospital has been difficult. In part, that's because these cases are challenging to detect since they can involve multiple visits to a doctor. Some studies have used
malpractice claims
, but these do not represent the population as a whole, the researchers said.
In the new study, the researchers used information from a sample of doctors' clinic visits (people who were not hospitalized), and reviewed hundreds of medical records to determine whether patients were misdiagnosed.