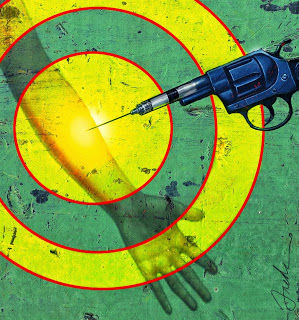 The indigenous municipality of Simojovel, in the state of Chiapas, Mexico reported the death of two babies after the administration of vaccines against hepatitis B (HepB), tuberculosis (BCG), and rotavirus.
Within hours of receiving the vaccines, 37 babies out of a total of 52 vaccinated had adverse reactions; some began to convulse with the tragic result of two dead and 37 hospitalized, 13 of whom reported to be in critical condition.
According to the Catholic organization Pueblo Creyente, the dead included a 30-day-old girl and a 28-day-old boy.
The Mexican Social Security Institute (IMSS) ordered the preventive suspension of the BCG (Tuberculosis), Rotavirus and Hepatitis B vaccine, after what they suspect were allergic reactions to the vaccines administered to the minors in Chiapas.
Although this news has been widely disseminated in the Spanish-language press, it has been virtually ignored by the English-language press.