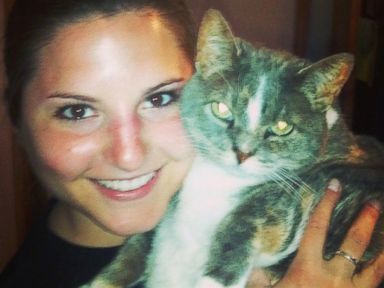 A
Wisconsin
newlywed started to feel sick with the
flu
on a Monday. By Friday, she was dead. Katie McQuestion, a 26-year-old radiology technician from Kenosha, Wisconsin,
got a flu shot to comply with hospital policy and had no underlying medical conditions
, but she caught the flu and developed a serious complication from it: sepsis. She died on Jan. 2.
"She was the picture of health," her mother told ABC News, adding that McQuestion was married in September. "No 29-year-old should have to bury his wife."
McQuestion complained she didn't feel well on a mother-daughter trip to a dress shop on Dec. 29, said her mother, who asked not to be named. The following day, McQuestion was sent home sick from work. Her mother said she picked up a prescription for her on New Year's Eve.
Then, on New Year's day, McQuestion called her mother and said, "Mom, I've never been this sick," her mother recalled. McQuestion's parents and husband met her in the emergency room, and doctors told them that she had a high heart rate,
low blood pressure
and a low temperature. They gave her anti-nausea medication and something to help her sleep, her mother said.
About 12 hours later, the hospital called McQuestion's parents and told them she had taken a turn for the worse.
"They told us sepsis had set in, and it was too late," her mother said, adding that McQuestion had suffered a
heart attack
. "By that time, all her organs had begun to fail. There was nothing they could do."