The McDonald's cheeseburger will have its day in court.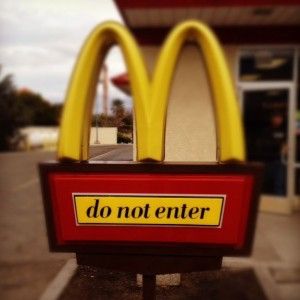 Russia's consumer protection agency has filed a claim accusing the restaurant chain of violating government nutritional and safety codes in a number of its burger and ice cream products, a Moscow court announced Friday.
The suit could temporarily ban the production and sale of the chain's ice cream, milkshakes, cheeseburgers, and Filet-o-Fish and chicken sandwiches, said Yekaterina Korotova, a spokeswoman for Moscow's Tverskoi District Court, where the case will be heard.
"
We have identified violations which put the product quality and safety of the entire McDonald's chain in doubt
," Anna Popova, the head of Rospotrebnadzor, Russia's consumer protection agency, said in statements reported by the Interfax news agency.