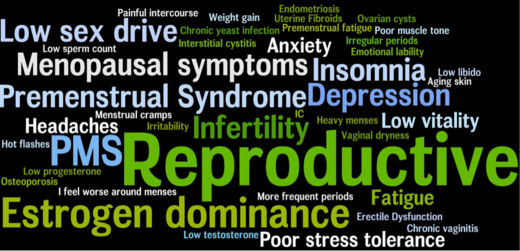 Estrogen is not a single hormone. It is a class of hormones and hormone like compounds that have estrogenic properties.
There are human estrogens, animal estrogens, synthetic estrogens, phytoestrogens, and xenoestrogens.
The three human estrogens are estradiol, estrone, and estriol, and belong to the steroid hormone family.
"Estrogen dominance" is a term coined by Harvard physician John R. Lee M.D. It describes a condition where
a woman can have deficient, normal, or excessive estrogen but the body has little or no progesterone to balance its effects.
Signs and symptoms of estrogen dominance include: