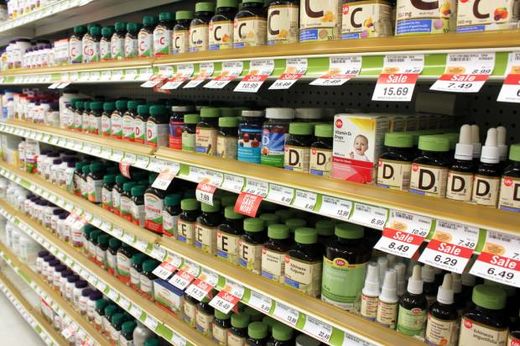 A, C, D, E, K and the eight Bs: There's a
lot
that can go wrong when we don't get sufficient amounts of these 13 chemicals in our diets. Things like
pellagra
, caused by a B3 deficiency and characterized by delusions, diarrhea and "scaly skin sores," or
beriberi
, which occurs in the dearth of B1 and can affect either the nervous or cardiovascular system, depending on which type you've got.
But in North America, vitamin deficiencies are a rarity. The nutrition-related health problems we do have to worry about are a lot different: obesity comes to mind, as does diabetes and hypertension. Incredibly enough, argues science writer Catherine Price, it's the fact that we've solved the former that's contributing to the latter: food companies add synthetic vitamins to otherwise unhealthy fare, preventing us from developing
scurvy
but also, at the same time, from following truly nutritious diets. "We use vitamins as insurance policies against whatever else we might (or might not) be eating," Price writes in "
Vitamania: Our Obsessive Quest for Nutritional Perfection
," "as if by atoning for our other nutritional sins, vitamins can save us from ourselves."
"The irony of our vitamin obsession," Price argues, is that "by encouraging the idea that isolated dietary chemicals hold the key to good health, our vitamania is making us less healthy."