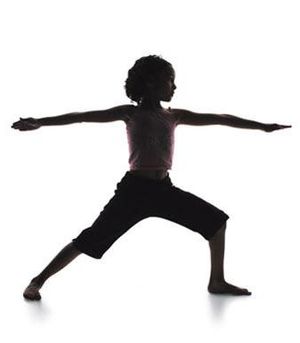 Childhood is a time of life that is supposed to be all about innocence, play, and enjoyment. Yet, in today's society,
as many as 45 percent of children suffer from chronic pain
, ranging from headaches to stomachaches and backaches, according to researchers at the Pediatric Pain Program at UCLA.
For children and adolescents with chronic pain, treatment can be challenging and require a variety of medications. Even then, there's no guarantee the treatment will be enough to decrease pain and lessen the psychological impact of pain and illness. The result is missed school, stress, anxiety, depression, and an overall impact on quality of life—all this at an age when social acceptance and academic performance are of utmost concern.
Researchers at UCLA now have another option they say is safe and which addresses both body and mind in kids: Yoga.
Subhadra Evans, Ph.D. and colleagues from the UCLA Pediatric Pain Program are taking a non-pharmacological approach and looking at a way to treat the "whole person's functioning." They believe Iyengar Yoga could be a way to reduce symptoms and improve quality of life for kids struggling with chronic pain.