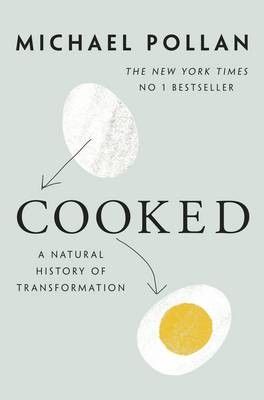 An interview with the acclaimed writer about his new book,
Cooked: A Natural History of Transformation
.
Clearly, author Michael Pollan can take the heat, because he's in the kitchen. And in the barbeque pit, the bakery and the cheese cave. After revolutionizing the way our nation thinks about agriculture in his previous bestsellers like
The Omnivore's Dilemma
, Pollan has taken on cooking in his new book,
Cooked: A Natural History of Transformation
. Loyal Pollan reader
s
will recognize some of the memes in
Cooked
from previous newspaper columns by Pollan, like a
2009
piece
remarking on how Americans now cook less than ever, but love watching people cook on TV.
In
Cooked
, Pollan looks at four different processes to transform our food, corresponding to the four elements: fire, water, air, and earth. The four processes examined are, respectively, barbeque, pot cooking, bread baking, and fermentation. As he goes, he reflects on the impact spending hours cooking in the kitchen and sharing home-cooked meals has on his family, even in ways that have nothing to do with food. He also shares the science behind why certain cooking methods work the way they do, like why slowly cooking meat over wood and smoke for a long period of time at low temperatures produces the flavors it does, or what - exactly - the "fifth flavor," umami, is.