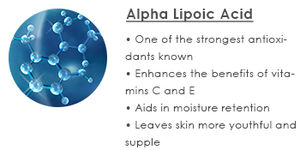 In human cells, shortened telomeres, the protective caps at the ends of chromosomes, are both a sign of aging and contribute to it. Scientists at Emory University School of Medicine
have found that the dietary supplement alpha lipoic acid (ALA) can stimulate telomerase, the enzyme that lengthens telomeres, with positive effects in a mouse model of atherosclerosis.
The discovery highlights a potential avenue for the treatment for chronic diseases.
The results were published in
Cell Reports
.
"Alpha-lipoic acid has an essential role in mitochondria, the energy-generating elements of the cell,
" says senior author Wayne Alexander, MD, PhD, professor of medicine at Emory University School of Medicine.
"It is widely available and has been called a 'natural antioxidant'.
Yet ALA's effects in human clinical studies have been a mixed bag."