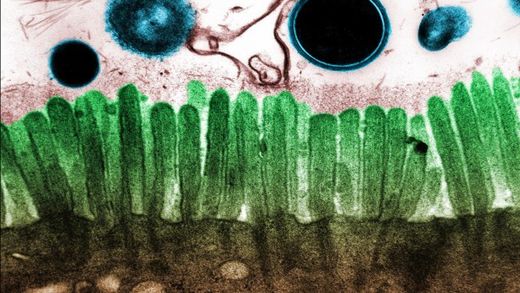 There are gaping holes in vaccine science, especially the critical role of microflora in mediating vaccine effects, including adverse ones.
The purpose of these articles is to call attention to gaping holes in vaccine science, issues never before studied:

How childhood vaccines may affect flora balance and colonization, and
How existing flora (microbial predisposition) may affect vaccine response leading to injury.
In
Part 1
, we explored microbes as the underlying beauty of diversity in explaining how children react differently to vaccines. It's known gut dysbiosis contributes to inflammation and poor vaccine response. This means imbalanced flora leads to vaccine failure. Children born with imbalanced flora may be prone to powerful vaccine reaction of the immune system leading to injury. Important microbes such as
protective Bifidobacteria
may be reduced or absent.
Some groups with microbial predisposition based on
ancestral dietary habits
may be predisposed to vaccine reaction and higher risk of injury. How childhood vaccines affect flora balance, short and long-term, remains unknown.
And there are no studies about how the infant microbiome may predispose a child to vaccine injury.