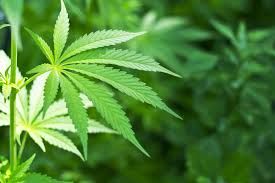 A new strain of marijuana has motivated hundreds of families with epileptic children to pack up and move to Colorado to legally obtain the drug. The jury is still out on whether this special pot strain does indeed have measurable benefits, or if it's even safe, but drug companies are racing to replicate its effects in pill form.
The therapeutic pot strain, called Charlotte's Web, is bred not have THC­ - the active ingredient in marijuana. Its namesake is 5-year-old Charlotte Figi, a Colorado girl who has Dravet's syndrome. Charlotte reportedly went from having 300 seizures a week in 2010 to being virtually seizure-free two years later after connecting with a nonprofit that grows and produces an oil
infused with the special marijuana strain
.