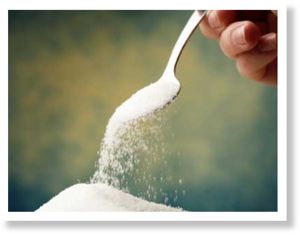 Over the years we have seen all types of sugar substitutes and synthetics produced, and used, in the hopes of dealing with consumers' sugar cravings while supposedly not increasing weight gain. However, there's a "new kid" coming to the sugar neighborhood; it's "allulose," which will be marketed under the trade name DOLCIA PRIMA® Allulose. Another name for it is
D-Psicose
. The prime market is not "direct-to-consumers" but to food processors who will use it as an ingredient in all sorts of processed foods.
Readers are encouraged to read the
"Application in Action"
sheet for DOLCIA PRIMA provided by the manufacturer Tate & Lyle, as it hopefully will be listed on every product ingredient label in which it is used.
According to Tate & Lyle's Technical Data sheet, "the caloric value of pure allulose is 0.2 kcal/gram."