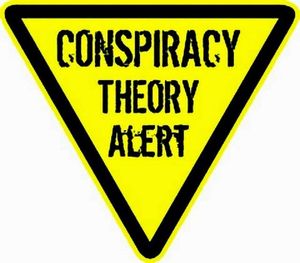 Remember when the fictitious notion of "conspiracy theorist" was supposed to represent the lone wolf weird lunatic in a dark basement? Believe it or not, this stereotype character never actually existed. That's right, the basement lunatic conspiracy theorist was a fictional character invented by government, media and Hollywood (
X-Files
).
The propaganda began at least a century ago, accelerated after the creation of the CIA and became more pronounced targeting American people after the JFK assassination as described in CIA document
1035-960
. Specifically the techniques, which we see employed today all the time by mainstream media and CIA assets/online trolls, include:
No significant new evidence has emerged which the [Warren] Commission did not consider.
Critics usually overvalue particular items and ignore others.
Conspiracy on the large scale often suggested would be impossible to conceal in the United States.
Critics have often been enticed by a form of intellectual pride: they light on some theory and fall in love with it.
Oswald would not have been any sensible person's choice for a co-conspirator.
Such vague accusations as that "more than ten people have died mysteriously" [during the Warren Commission's inquiry] can always be explained in some natural way e.g.: the individuals concerned have for the most part died of natural causes.